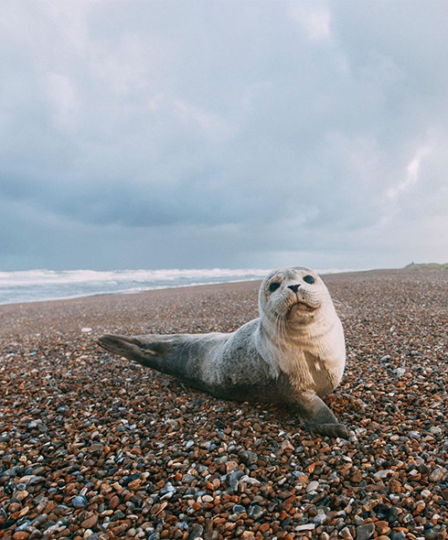 Blakeney Point coastal walk
A long, seven mile there-and-back walk across a magnificent stretch of shingle spit, home to a huge variety of unusual plants and wildlife. The route starts from the car park at Cley Beach, and follows the beach and shingle ridge. The vegetated shingle is a rare habitat, home to fascinating plants like horned sea poppy, shrubby sea blight and sea pea.
You'll pass the National Trust's blue Lifeboat House and stroll along a wooden boardwalk – at this point keep an eye out for seals lounging on the sands outside the fence lines. There are also organised boat trips here to get a closer view of the seal colonies. The first half of the walk finishes once you reach the end of the boardwalk, and it's worth taking a moment here to appreciate the amazing views of the beach, dunes and wildlife before making your way back. See the full route here.
Stay at: Spink's Nest, a clever renovation of a traditional flint cottage with stylish reclaimed interiors.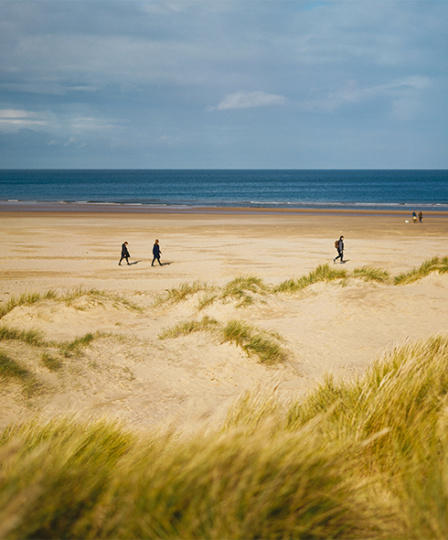 Holkham Beach walk
One of the most iconic Norfolk coastal walks, this 4.8-mile route passes through ancient pine woods and soft golden sands, taking in a variety of incredible scenery. Begin at the car park at Beach Road and head through the Corsican Woods, looking out for Abraham's Bosom, a lake that once led out to sea. You'll then pass some farmed marshland before arriving at a stunning freshwater lagoon named Salts Hole. Keep your eyes peeled for lapwings, redshanks, marsh harriers and other interesting birdlife.
More lush pine forest eventually leads to Holkham Beach, and an enchanting soundtrack of whirling sounds – created by the crash of the tide and the wind through the trees – will let you know you're getting close. The route finishes with a row of rainbow beach huts before following the track back to the car park. There are a few cafés in Holkham if you need to refuel and recuperate. See the full route here.
Stay at: The Artist's Studio, a quiet hideaway in a rural Norfolk village near coast and countryside.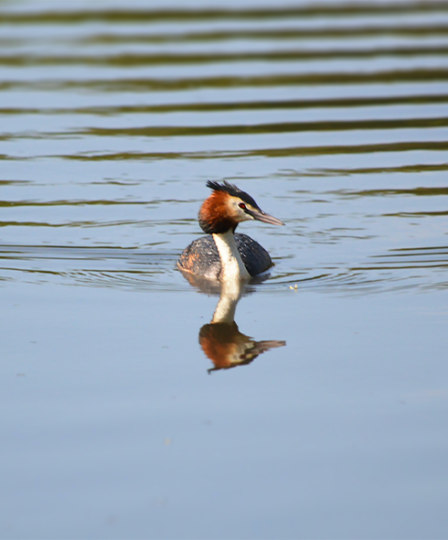 Winterton-on-Sea circular walk
This gentle walk loops inland from Winterton, and treats you to wonderful views and an ancient ruin to explore. The Winterton Dunes are an area of special scientific interest, so you're likely to come across a variety of fascinating and rare wildlife along the way. Listen out for natterjack toads, which you might hear but not see – the males have a loud, bellowing mating call. The acidic plant life in the area is more similar to dune systems in the Baltic region than it is to that found elsewhere in Norfolk.
As you get further inland you'll pass two churches. The first is the enchanting ruins of St Mary's at East Somerton, plastered in ivy and with a grand old oak tree shooting up through the middle. The second is the Holy Trinity and All Saints at Winterton Village – a 14th-century structure with huge towers, said to have been used by sailors as landmarks from the sea. Finish your walk and head into Winterton to have fish and chips on the beach and gaze out to sea. See the full route here.
Stay at: Mill Farm Eco Barns, stylish barns with heaps of space, close to the village, beach and pub.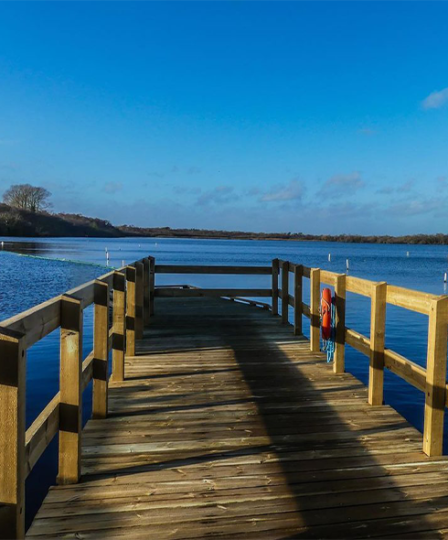 Ranworth Village to South Walsham Broad
A circular trail starting in the pretty village of Ranworth, passing through the famous Broads and taking in fantastic views along the way. This three-mile route starts in the village car park and goes east through Malthouse Broad before dipping south to South Walsham Broad.
You'll eventually reach a boardwalk, and it's worth stopping off here to visit the Wildlife Centre and learn about the many species of birdlife that can be seen in the area. Look out for great crested grebes, kingfishers, wigeons and cormorants, to name a few. The walk also passes a famous old church, with beautiful views rewarding those who climb to the top. If you need to wash down a day of walking with a trip to the pub, there's a lovely one near Malthouse Broad, with a little terrace in a picturesque spot overlooking the water. See the full route here.
Stay at: Cartshed Cottages at Sharrington Hall, beautiful cottages walking distance from a duck pond and the lovely Sharrington Hall.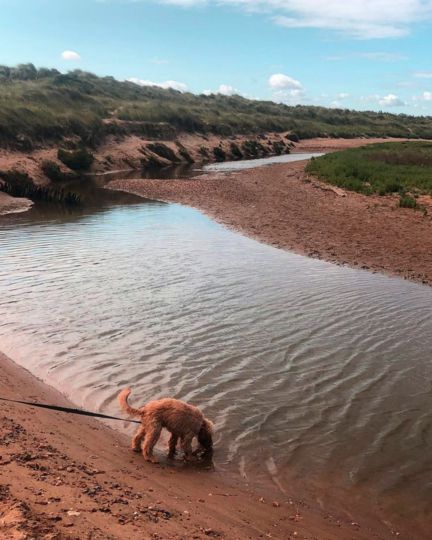 Peddars Way
Peddars Way is a 129.5-mile trail running from Holme Next the Sea through the Norfolk Coast AONB, the thick forest of the Brecks and all the way into Suffolk. There are many shorter routes that make the most of its beauty – we've picked out a section running from Holme Next the Sea to Burnham Overy Staithe. This route is just over 16 miles long so you'll need to be feeling up to the journey, but you'll be richly rewarded with an incredible variety of scenery and wildlife that showcases so much of what Norfolk has to offer.
There's something new to see on every turn, with a combination of salt, sand and marsh as well as harbours, flint villages, shell fishermen and local communities. Remember to look up, too, and you might spot flights of pink-footed geese in the sky. Stop off and explore villages en route, and finish the walk looking out over the Wash, with views of the Lincolnshire coast on a clear day. See all possible routes here.
Stay at: The Penthouse – Groundwork Gallery, a comfortable self-catering escape above an art gallery in historic King's Lynn.
More inspiration…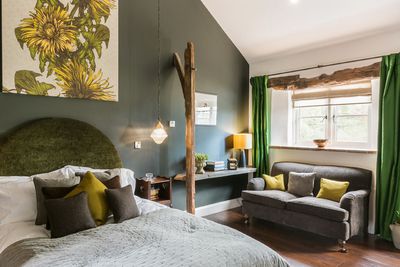 Places to stay in Norfolk
Browse our collection of places in beautiful Norfolk, loved for its amazing coastline and the vast expanse of the Broads.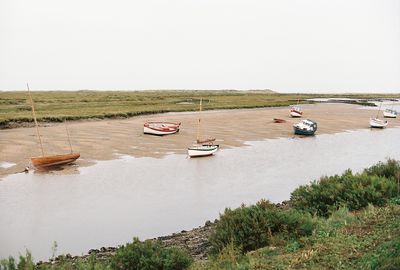 Slow Guide to Norfolk
If there's one thing this year has taught us, it's to appreciate home and what we have around us. Norfolk made us realise that what we have here in the UK is just as spectacular. Read our guide to the region we crowned one of our favourites for a staycation.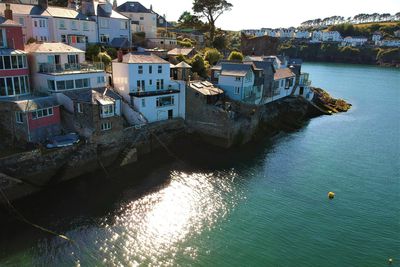 Coastal retreats
Browse our collection of self-catering homes, hotels and B&Bs across the UK & Europe, all within three miles of the coast.