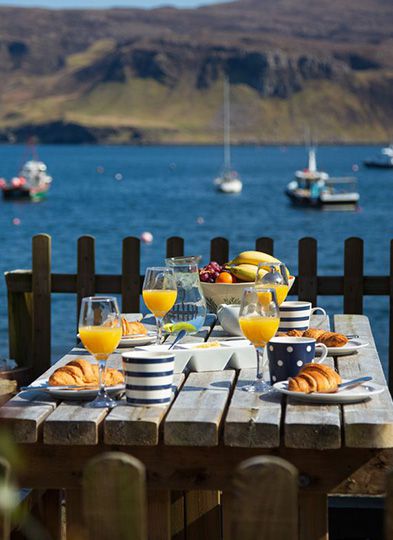 If you've not been, then let us reassure you that Skye is as beautiful as everyone says. There are a few well-worn trails that get crowded in summer, but the island is bigger than you think and it's worth going far south for the relative peace you'll find there. Portree is fairly central, allowing you easy access to the whole island, and Harbour House, right on the water, is a superb bubble of rustic charm to come home to. 
Inspected by Nicola
"A lovely cottage right in the thick of things in sleepy Portree. Sail, paddleboard, sit and watch, it's all very watery and beautiful and will restore your soul."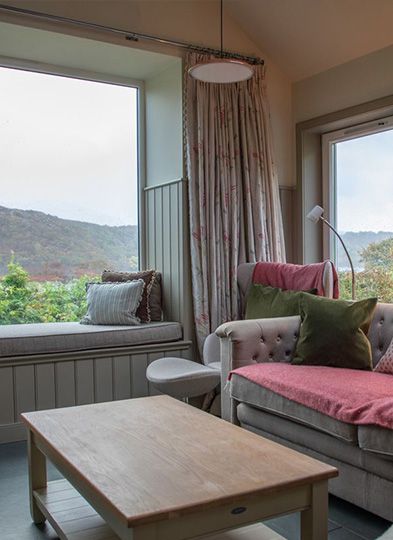 Arrowdale might look impossibly remote, but it's a decent A road most of the way and the wildness of the place once you arrive is breathtaking. There are a family of seals who live on the local beach, coastal trails just through the woods and a sense that you've wandered off the world for a while. It's exactly the blend of awe-inspiring nature and calming comfort that you want in a coastal holiday cottage.    
Inspected by Nicky 
"There's so very much to do from here you might need quite a long stay. Or you could do very little except gaze out of the windows and feel very happy that there are still places as remote and peaceful as this on the planet."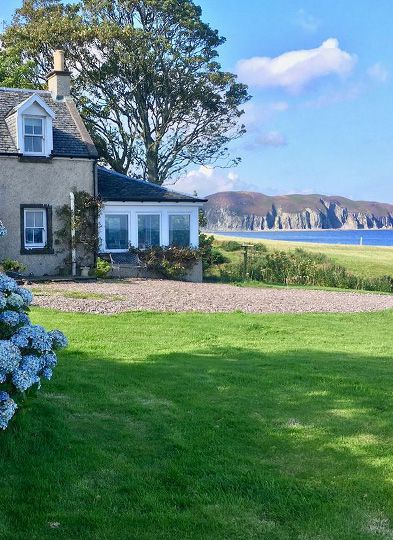 Set against the rugged beauty of the sea and wild landscape of the peninsula, the Kildalloig Estate, home of New Orleans Cottage, spreads over a mile of coastline and beaches, rising gradually to spectacular views over the islands from its 1200 ft peak. There's a fine distillery tour in Campbeltown, a great restaurant over the water on the island of Ghigha and at the centre of it all, the crisp, white comfort of your beautiful Scottish holiday cottage.
Inspected by Karen
"There are sheep in the field who are incredibly laid back so you might need a little bit of patience to let them amble off the track, but by this time you will be in West Coast of Scotland mode and definitely not in a hurry."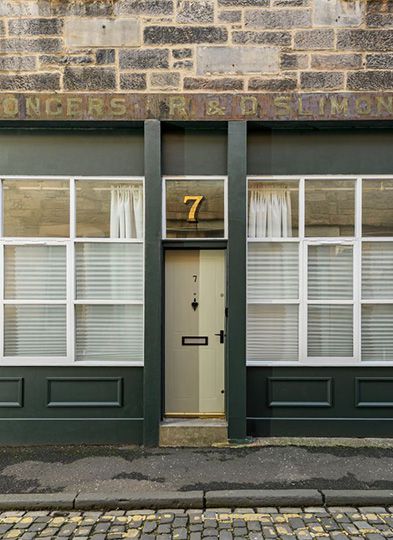 This might be a little less windblown and sea struck than the usual idea of a coastal holiday cottage in Scotland, but bear with us. Putting an urban spin on coastal escapes means you can still get down to the beach and swim in the sea at Portobello, or head for North Berwick if you want something a bit wilder, but you also get to enjoy the bustle of the city when you want to. This little apartment is perfectly placed to let you enjoy it all.
Inspected by Nicole
"This used to be a busy working dock but now it's full of film studios, artist's workshops, galleries, quirky cafes, bars, and restaurants."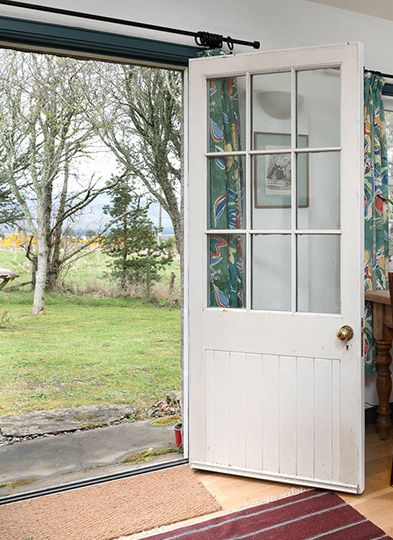 And finally, winding your way up the East Coast to this converted steading rewards you for the journey with instant access to Loch Fleet National Nature Reserve, miles of unspoilt coastline and the unusual additions of a grand piano and a gramophone. Sample the locals' favourite beaches at Dornoch and Embo, as well as a dram from Balblair distillery down the road. There's no tv and the wi-fi is slow, but if you're doing coastal Scotland right, you won't even notice.
Inspected by Derek
"City folk might consider it remote, but Véronique and her family don't. You can see a few houses across the fields and Dornoch is under 4 miles away. So for the area it's practically metropolitan."
More inspiration…
Seafood and solitude on a Scottish road trip
This is the rough route that one of our team took on an 8-night journey from Bristol to Scotland's west coast. It was a week of spectacular white beaches, twisting mountain roads, cosy pub firesides and heaps of superb seafood.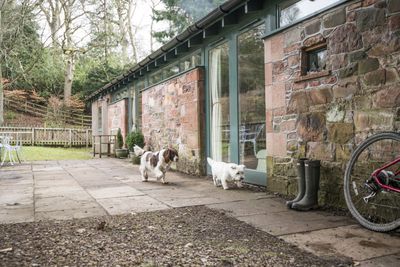 Best dog-friendly cottages in Scotland
Scotland is an incredible place for a dog-friendly holiday.  Here are five of our favourites for experiences that'll have your tails wagging.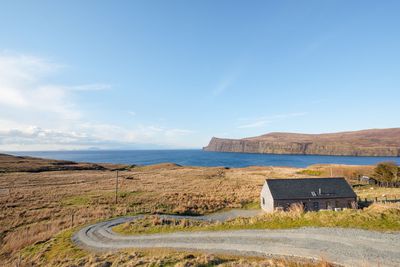 Browse all places in Scotland
The dramatic landscapes of the highlands await to the north and remote islands to the west, like picturesque Skye and Islay with its ten distilleries making the smoky, peaty whisky that'll be the flavour of your trip.