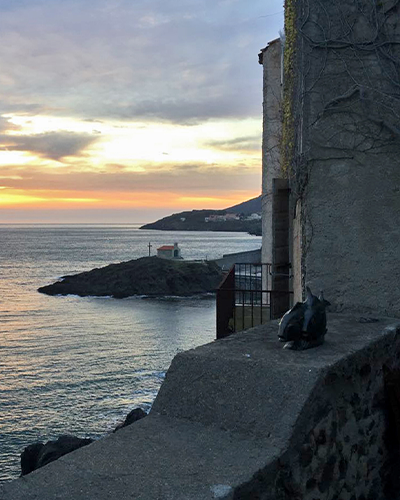 Simon recommends Plage de l'Ouille, Collioure
'Imagine St Ives but on the stunning Côte de Vermeille, on the Med near the border with Spain. Galleries, cafes and restaurants line car-free shady alleys. Collioure wraps itself around the perfect arc of the bay and brightly coloured houses hang on hillsides. My secret tip is a 30-minute hike north-east over the cliffs to sand-and-pebble Plage de l'Ouille.'
Stay close to Plage de l'Ouille at 24 Rue Bellevue in Collioure. This apartment is surrounded by geraniums on the pretty street side and looks on to the magical bay below on the other side.
Kate recommends Plage du Prieuré, Dinard
'I found the idyllic beach of my dreams at Prieuré, just south of Dinard on the Côte d'Émeraude. It's a super sandy crescent with a gently sloping shore, a flowery promenade, rock pools to the west, foodie delights to the east, and even beachcombing treasures.'
Stay close to Plage du Prieuré at La Binellerie Gites in Miniac Morvan. These warm and relaxed gîtes come with bicycles for collecting picnic supplies from the local markets and bakeries.
Victoria recommends Contis-Plage, Landes 
'With a modest hipster, surfer presence but retaining the quaint qualities of the French coast, Contis-Plage, is simply a great beach. As well as surf and two superb beaches it offers a calm river for paddleboarding and a pine forest to cycle in.'
Stay close to Contis-Plage at Bel Air Maison d'hôtes des Landes in Castets. This refined B&B tucked away in a pretty forest is a 20-minute drive from Landes' lovely beaches.
View Bel Air Maison d'hôtes des Landes >
Yasmin recommends Calanque d'en Vau, Cassis
'Tucked away in the sheltered bays between Marseille and Cassis are Les Calanques (defined as narrow steep sided coves) and my favourite beach: Calanque d'en Vau. The hour hike from Cassis along cliff tops on pine-perfumed paths offers a heavenly reward – a descent down steps cut into limestone cliffs to a celestial cove of pebbles and sand and clear turquoise waters. It's like being enticed through the gates of heaven!'
Stay close to Calanque d'en Vau at Maison°9 in Cassis. This beautifully restored 19th-century winemaker's farmhouse looks over vineyard braided hills to clifftops and the turquoise waters of the French Riviera.
Matt recommends Plage du Kelenn, Carantec
'It has everything youngsters could possibly need. Golden sand but with a scattering of rock pools, a bit of surf but not too rough and a cracking diving board. For the grownups I can heartily recommend the oysters and Breton cider at the friendly Paradiso Plage restaurant.'
Stay close to Plage du Kelenn at Manoir de Keranna in Carantec. This delightfully unfussy and laid-back countryside manor house is a short hop from Carantec's wide sandy beaches.
More inspiration…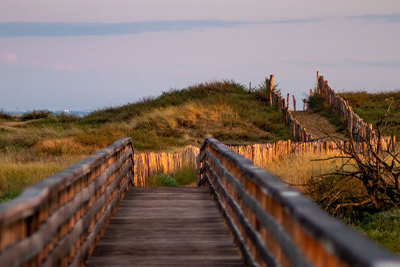 The joy of getting back to France
There's nothing like arriving in France after a long break. Even though it's just a Channel hop away, France always feels so intoxicatingly different.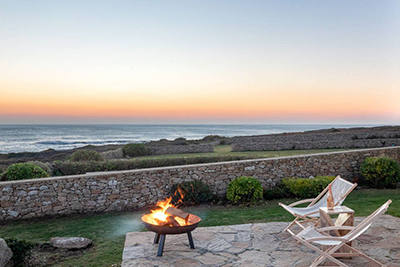 Six best beach houses in France
We picked six of our favourite French coastal retreats where you can wake to the sound of lapping waves and enjoy a sundowner looking over the beach in the evening.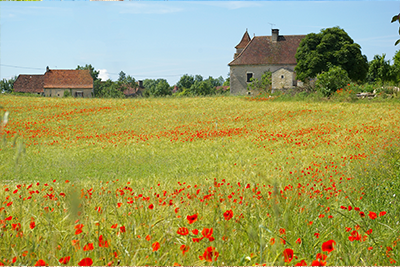 Bad French, wonderful France - my first ever gîte holiday
Chris, from our very own team, recalls eventually finding then instantly falling in love with, his first ever gîte.