"With lockdown and home schooling in full flow, we're spending afternoons gardening, foraging and cooking, making the most of the beautiful weather. For anyone else with access to the countryside at this time, we hope you might enjoy this recipe."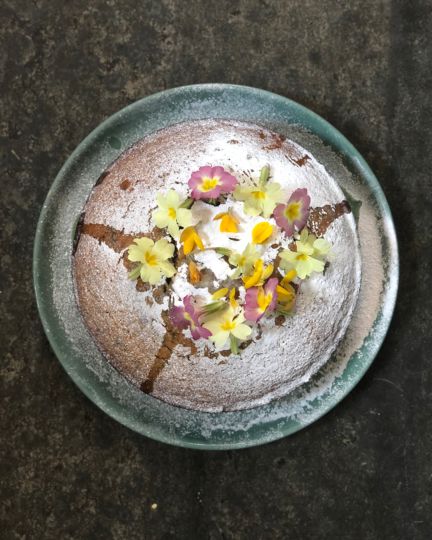 Method
40g nettle leaves
3 eggs
250g honey
100ml vegetable oil
100ml gorse syrup (for recipe, see below)
250g gluten-free self-raising flour
100g ground almonds
2 tsp baking powder
1 tsp cinnamon
1 tsp ground ginger
1. Heat oven to 180°C. Grease a cake tin approximately 20cm diameter.
2. Steam the nettles for 5 minutes then set aside to cool. When a little cooler and easier to handle, chop into small pieces.
3. Place the honey, vegetable oil and gorse syrup in a pan and heat gently for 5 minutes until combined.
4. In a medium-sized bowl, crack the eggs and stir with a fork. Add the nettles and mix together.
5. In a large mixing bowl, combine the flour, baking powder and spices. Add the egg and nettles and mix well.
6. Pour into cake tin and bake in oven for approx 40 minutes – insert skewer to check, when the cake is ready it should be golden on top and the skewer come out clean.
7. When the cake is ready leave it to cool slightly before removing it from the tin.
8. We decorated our cake by pouring over a little gorse syrup to help the flowers stick, sifting some icing sugar on top then laying primroses and gorse flowers on the cake.
Gorse syrup recipe
We used 1 litre water and 400g granulated sugar, combined them in a saucepan and simmered for 10 minutes, then removed from heat and added 5 large handfuls of gorse flowers. We left it overnight then simmered for another 10 minutes in the morning before straining through muslin, bottling and popping in the fridge. This makes lots of syrup – enough for a good few cakes, drinks, salad dressings and anything else you care to make with it.
More inspiration…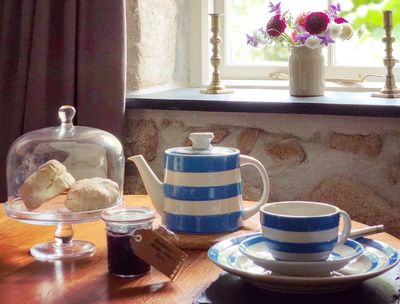 Cornish cream tea recipe
Christen from Middle Colenso Farm shares her recipes for homemade scones and jam. All you'll have to do is add the clotted cream, brew a big pot of tea and you have yourself a Cornish cream tea.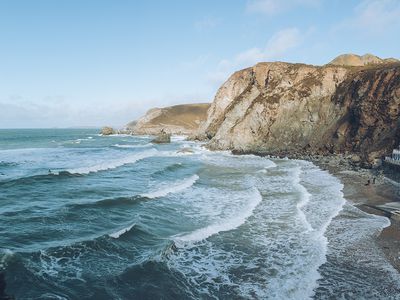 Sawday's at home: in Cornwall
Our new mini-series contains everything you need to enjoy a holiday at home. Find delicious, Cornish-inspired recipes as well as tips on how to forage and podcasts to get you daydreaming of the sea.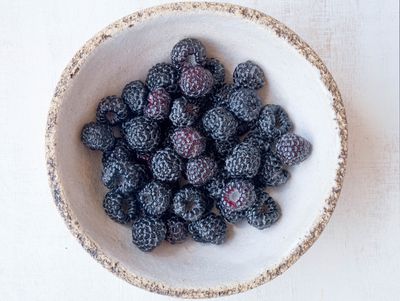 Our simple guide to foraging
Foraging is a great activity to do while out walking. In this simple guide, you'll learn what to look for when you're next in the woods.