Four brilliant British staycations
Whether your idea of the perfect holiday is a bustling city break, barefoot strolling on sandy beaches or bracing hikes through rugged mountains, you needn't look much further than your own doorstep. The UK is home to a dizzying variety of destinations to suit all tastes, so there are endless opportunities to keep your carbon footprint low and your actual footprints high. We've rounded up four of our favourite destinations for a staycation to remember.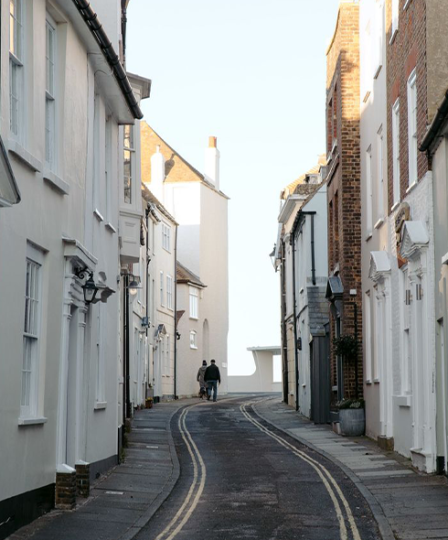 Deal, Kent
Going abroad is great, but we think British seaside towns are in a league of their own and deserve a special mention. After all, there are few things more comforting and nostalgic than eating fish and chips on the beach to the soundtrack of crashing waves. The delightful town of Deal offers quaint streets lined with pretty Georgian houses, excellent seafood, buzzing bars and a flourishing creative scene. It's got a Saturday market that sells local produce, flowers and trinkets galore, and has its own al fresco wine bar. There's also a packed events schedule, with annual concerts on the seafront, a carnival and an autumn harvest party.
For days out, Deal Castle is a good shout – an impressive castle with an interesting history and child-friendly exhibitions. For a more relaxed pace, take a wander through Deal's narrow streets, stumbling upon elegant boutiques, vintage shops and eclectic cafés. The pubs are excellent and come with friendly welcomes and homely food. Venture further out of town and you might come across Deal's micropub, which serves up local ales, spirits and quizzes. You can even bring your own fish and chips from the chippy next door.
Stay at: The Rose, Deal.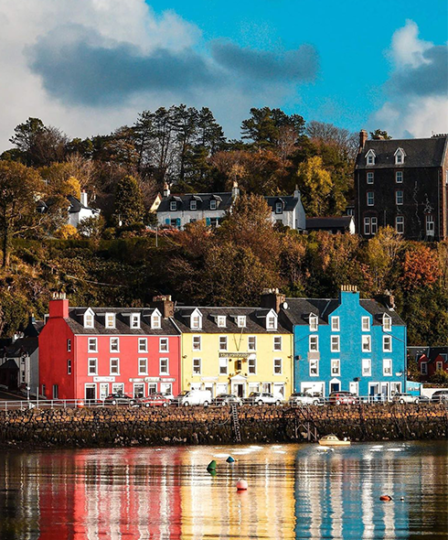 Isle of Mull, Scotland
Everywhere on The Isle of Mull looks straight out of a painting – from the rainbow houses lining Tobermory harbour to the many unspoilt sandy beaches and rugged snow-capped mountains. Its landscapes and seascapes are havens for rare wildlife, including basking sharks, puffins and white-tailed eagles, and you can book an exhilarating boat trip for a chance to spot them. Mull is also home to Europe's first 'catch and release' aquarium, a more ethical approach that means the animals in their exhibits are released back into the wild within four weeks and replaced with new ones.
Day trips are plentiful and varied – head to Ben More, one of the highest munros in the Inner Hebrides, for a challenging hike that takes in panoramic views of the southern Highlands. For a more relaxed affair, visit Calgary Beach for pristine white sands and clear blue seas, or take the ferry to the Isle of Ulva in search of puffins. There's also a licensed tearoom on Ulva where you can indulge in fresh oysters and salmon. The picturesque port of Tobermory is brimming with buzzing pubs, restaurants and cafés, and you'll often find yourself reaching for your camera to capture its seaside vistas and colourfully painted buildings.
Stay at: Callachally House, Isle of Mull.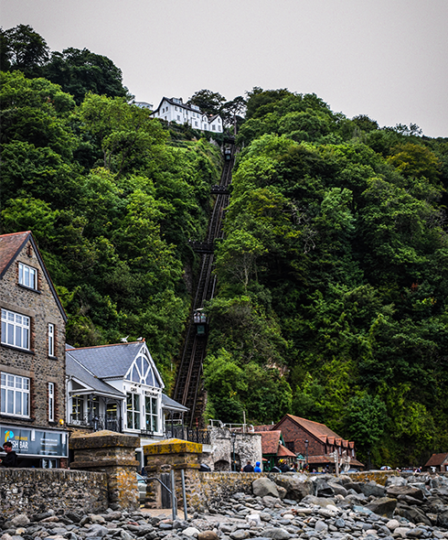 Lynmouth and Lynton, Devon
These two picturesque Devon villages are linked by a cliff railway with various accolades to its name – it's the world's highest and steepest water-powered railway, as well as being the UK's only fully water-powered railway. Travelling between the two is an experience in itself, with far-reaching views of the Exmoor coast opening up before you as you descend the cliff.
Lynton is perched atop Glen Lyn Gorge some 450ft above Lynmouth, and is home to a spectacular stretch of the South West Coast Path that meanders out of the town towards the Valley of the Rocks. The valley deserves a place in your itinerary not only for the brilliant walks that take in breathtaking blue seas and rugged rocks, but also for the chance to spot herds of wild goats trotting up and down steep cliff edges like it's a doddle. Visit the beautiful town hall and watch a film in Lynton's tiny independent cinema, or climb the hilly streets peppered with delis, cafés and boutiques. In Lynmouth, head to The Ancient Mariner to tuck into a hearty lunch with a pint of local ale or glass of wine, before joining the coastal path for a seaside stroll. Just under two miles east of Lynmouth is Watersmeet House, a grand National Trust building serving up delicious cream teas. Its location surrounded by dense woodland and babbling streams means you're perfectly located for walking it all off afterwards.
Stay at: Garden Studio, North Walk House, Lynton.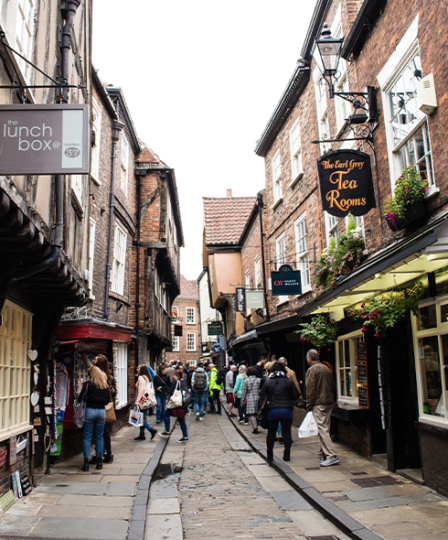 York, Yorkshire
The cathedral city of York is a magical maze of winding cobbled streets lined with shops and cafés that exude character and charm. You could easily spend a weekend aimlessly exploring the city on foot, being enchanted by the historic architecture and warmth of the people, but there are also plenty of great ways to fill your itinerary if you're the planning type.
Take a day trip to climb the rolling hills to Clifford's Tower for a dose of history and panoramic views over the city that stretch as far as the North York Moors. For a city-based stroll, head to The Shambles, and take in the sights and smells of this famous medieval street. You'll stumble upon friendly cafés, quirky boutiques, fudge shops and a stamp dealer. Further old-world charm can be found via York's Snickelways – a term coined by local author Mark W. Jones to describe a mishmash of small, narrow streets and footpaths in the city. On your travels, you might come across Mad Alice Lane, Pope's Head Alley and Little Peculiar Lane – the shortest and possibly the sweetest due to its beautiful views of York Minster Cathedral. The cathedral itself is a magnificent example of the grand architecture York is known so fondly for, so it's worth making time to visit. Reward yourself for all that walking with a pint at The Golden Fleece – referred to by many as York's most haunted pub.
Stay at: Judge's Lodging, York.
More inspiration…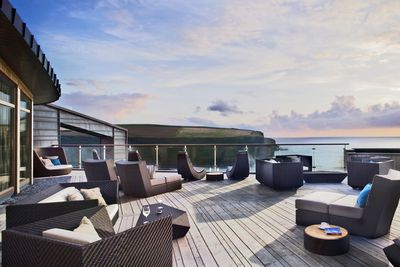 Places to stay in Britain
Browse our collection of self-catering places, hotels, inns and B&Bs in Britain – from coastal towns to national parks and bustling city breaks.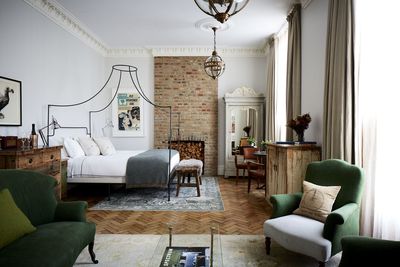 UK short breaks
Browse our collection of short breaks in the UK, and filter by destination, holiday type, featured places and more.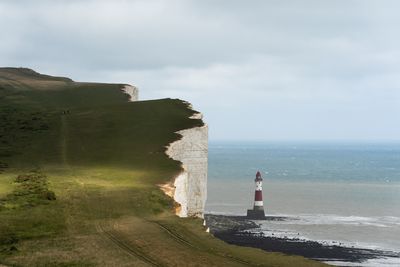 Our Slow Guides
Browse our regional travel guides on Detour, where we've used our own experiences out on the road to bring you detailed recommendations of things to do and see in the area.