The French capital is known all around the world as the city of love, and it really does deserve its title. Around its corners you'll find monument-lined boulevards, pretty architecture, interesting museums, charming bistros and stylish boutiques all oozing an elegance that is unrivalled by many other places in the world. Best yet, with excellent train connections you could be sipping a coffee street-side in the sun all within a matter of hours! Below, we list some of our favourite things to do in Paris on a 48-hour trip.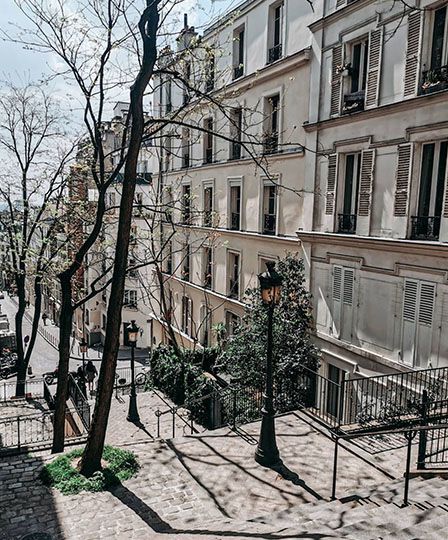 Districts
First, you'll want to decide which District or arrondissement to stay in Paris, and each neighbourhood has its own distinct personality. The first district Louvre is best known for its iconic landmark, and its location next to the River Seine makes it a pretty place for mooching. Up and down the water-side walkways you will discover local artists and artisans selling their works, books, paintings and more.The third and fourth arrondissement of Le Marais is known as the city's historic quarter so is full of quaint side streets lined with alfresco cafes and trendy concept stores. The city is best explored by foot, and it's easy to hop between neighbourhoods either by strolling or hopping on the metro!  
Over in Paris' 18th arrondissement is Monmatre – or the Artistic quarter as known to locals. Traditionally a hangout for artists, writers, and other creatives like Renoir, Picasso, and Van Gogh, today the area is bustling with cafés, boutiques, small startups and vintage stores around every corner. It's hard not to fall in love with the charming village feel here, and its prime hilltop location means you'll spot some of the city's most beautiful views! As if that wasn't enough, there are parks, vineyards and windmills to boot!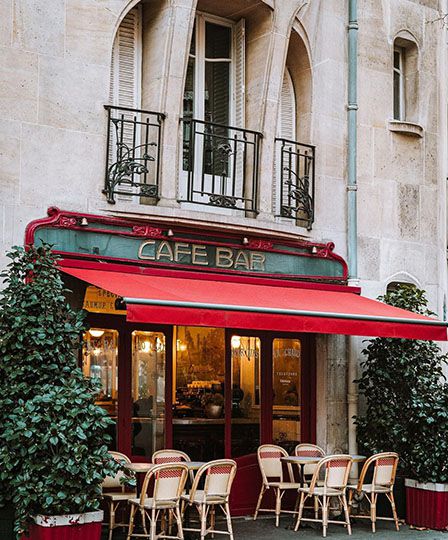 Food
The French are world-renowned for their food and Paris is one of the best spots to try the many tasty culinary delights. The city has a strong cafe culture, and it's hard to go a few feet down the road without stumbling across one with its tables and chairs spilling out onto the pavement. Most cafes open at the crack of dawn, serving up breakfast, pastries and coffee and go right through to lunch and dinner. They are a brilliant place to stop and rest your feet from all that walking, and you'd be forgiven for spending a few hours just people watching! 
Whilst there are hundreds of brilliant restaurants, bistros and cafes to explore for yourself, there are a few that we can't help but go back to time and time again. For breakfast head to Du Pain et des Idées, which is found centrally in the 10th Arrondissement and has a facade that recalls typical bakeries of the 1910s. Inside, an ornate painted ceiling hangs above the stacks of bread and pastries on offer. 
Over in the 16th Arrondissement discover Cravan, an old school Parisian cafe by day and cocktail bar by night. Come to drink a small black coffee whilst reading your newspaper, or to simply share a plate of white Landes asparagus with loved ones. Either way you'll be charmed by its friendly and relaxed atmosphere. For dinner, we like to enjoy somewhere that's authentic and has a real focus on local produce. Seb'on Rue over in Montmartre offers just that, and all from the expertise of one chef and his one waiter. The restaurant itself is cosy and welcoming; the menu is written on a chalkboard, there are a handful of tables and the French dishes on offer are just impeccable!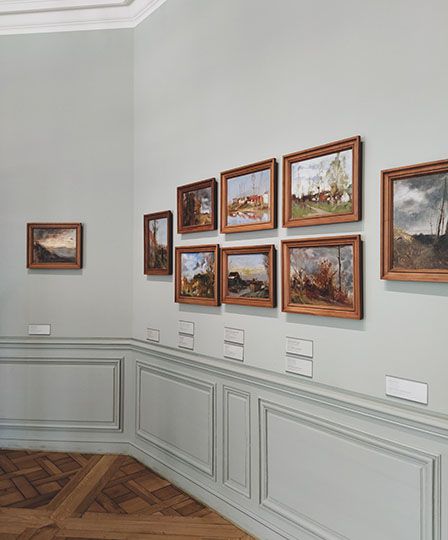 Culture
The whole city is soaked in culture, you just need to wander around to find stunning architecture on buildings and monuments that tell a historic story. It's also easy to catch glimpses of the great Eiffel Tower, Arc de Triomphe, Louvre Museum and Pantheon as you explore the different regions. When it comes to galleries, museums and exhibitions you also certainly won't be disappointed, and there's a whole host of shows and events happening in the city throughout the year. A local told us to visit Palais de Tokyo, a museum of modern art that hosts conceptual fashion shows and cultural events. 
Last year, the digital art museum L'Atelier des Lumières brought Vincent van Gogh's paintings to life, projecting them on the walls of a former foundry. Although not currently running, it's worth keeping an eye out for this majestic light show! There are plenty of brilliant exhibitions to enjoy, just head to Chaillot Palace, the Marmottan Museum and the majestic collections of the Musée du Quai Branly to name a few. Music and theatre lovers will also have plenty to keep them occupied; enjoy live gigs at large concert houses as well as in small bars and clubs, or discover an eclectic range of modern and traditional plays at one of 140 theatres across the city.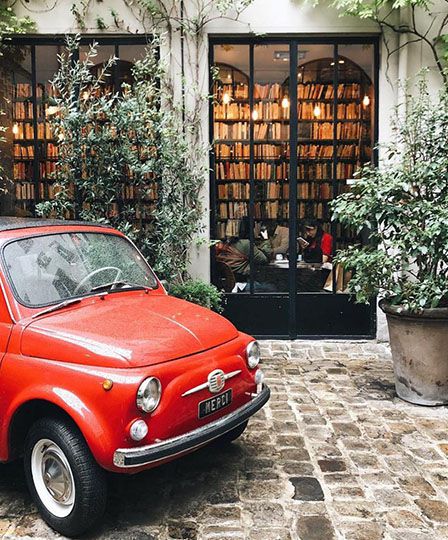 Shopping
Paris is the home of French fashion and haute couture, so you won't be disappointed with the shopping options on offer. You'll find all the usual high street and designer brands in The Champs-Élysées, but that's not where the charm lies. In Le Marais, you could spend hours zig zagging down cobbled side streets discovering beautiful independent brands for clothing, homeware and skincare. Merci is one of the latest concept store sensations, housed in a renovated 19th-century fabric factory. Inside, three loft-like floors showcase furniture, jewellery, stationery, fashion and more. There's also a literary cafe to browse through as well as an adjoining canteen that serves lunch, but best yet, the store gives a decent chunk of its profits to charity.  
 Over in Montmartre, Sept Cinq is a great spot to admire elegant but quirky jewellery, bags and accessories made by Parisian artisans. For literature lovers, you could get lost in beautiful bookshops for your entire trip! Whilst there are a few famous spots like Shakespeare & Company, we'd recommend heading to the likes of Violette & Co, Ici and San Francisco Books for something a little off the beaten track. As well as shops, there are a brilliant selection of markets to discover throughout the city. The popular markets of Marché des Enfants Rouges and Marché aux Puces de St-Ouen can get very busy, so we'd recommend Marché d'Aligre, one of the oldest markets in Paris, or Rue Montorgueil. 
Walks
Paris is a city that was made for walking, and it's often the best way to stumble across some of the lesser-known corners of this bustling city. There are a number of idyllic gardens to wander around and soak up the sights and sounds of nature. Jardin du Luxembourg is a much-loved spot for a gentle afternoon stroll or to sit back with a book in the sun. It covers over 23 hectares and is known for its lawns, tree-lined promenade and picturesque fountain that was built back in 1620. Another lovely garden to visit is Parc des Buttes-Chaumont, which is set up high in Belleville and just a 30-minute walk from Gare du Nord. Not only is it a huge space, numerous pathways wind their way past the lakes, trees, waterfalls and rocky cliffs. Climb up to Temple de la Sybille for extra special views. 
For somewhere a little quieter, locals love to walk alongside Canal Saint-Martin from the Parc des Bultes-Chaumont. You'll pass Point Ephemere, a hot spot for local artists and exhibitors, and follow right up to the colourful facades of the Antoine et Lillie boutiques. Wherever you decide to walk in Paris you will never struggle to find plenty of the city's historic charms! 
This article was written as part of our Re-bonjour campaign. See more here.
More inspiration…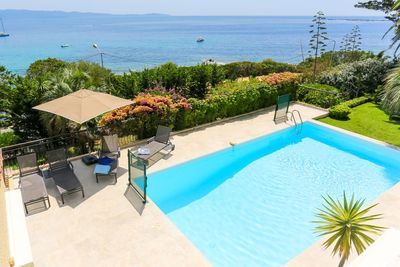 Beach houses in France
Stroll out into the sea breeze or curl up on the sofa and watch the waves from our collection of beautiful beach houses in France.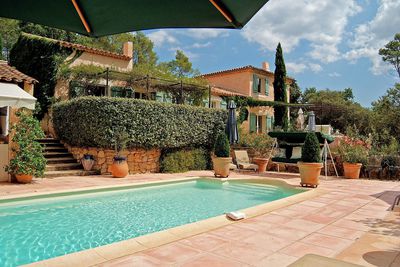 Villas in South of France
Coastal villas where you can find your own place in the sun, some with pools for cooling off or olive groves for afternoon naps in the shade.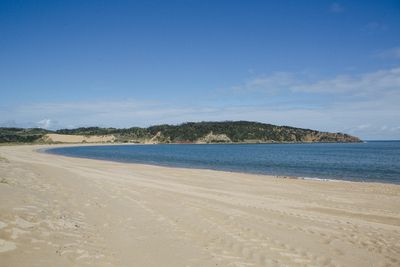 Europe's best secret beaches
In search of places to swap swimming pool cacophony for whispering surf, we asked our owners and the team here at Sawday's for their secret beach recommendations.