Veneto
One of Italy's most productive wine regions is north-east Veneto, best known for producing sparkling Prosecco wine. The sparkling white wine called Valdobbiadene, is primarily from Glera grapes. The region's cooler climate helps to grow other fresh white wines such as Soave and Pinot Grigio. Around the warmer areas, close to the Adriatic and Lake Garda, you'll find red wines being produced such as Valpolicella, Amarone and Bardolino.
Tuscany
When you see photographs of Italy's iconic rolling hills and vineyards, they'll most likely be in Tuscany. This region is home to the country's best known wine, Chianti – produced by the ancient Sangiovese grapes. The wine is made up of 80% of these ancient grapes, and the Chianti region itself spans a huge area of Tuscany. You can visit multiple towns and villages where the wine is produced. Another of the region's most loved wines is Vernaccia di San Gimignano, made from the Vernaccia grape, which gives it a crisp and citrusy flavour.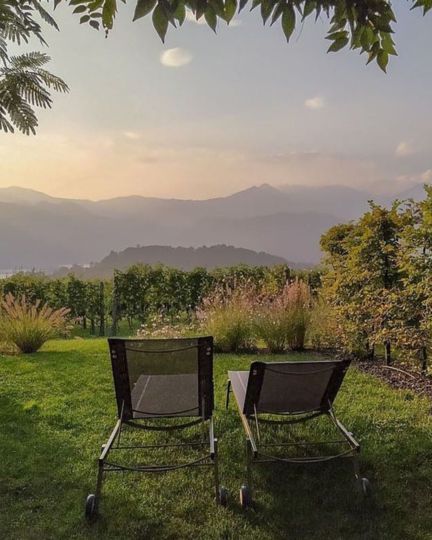 Piedmont
Italy's northern region Piedmont produces some of the country's renowned red wines: Barolo and Barbaresco. The region is nestled within the Po River Valley, with the frosty Alps up north but still in close proximity to the Mediterranean climates of the south. Its foggy climate helps to ripen the grapes used in both of these wines. Other popular grapes grown in Piedmont are Barbera and Dolcetto – locals drink these wines on a more daily basis.
Sicily
Sicily's warm Mediterranean climate creates the perfect conditions for growing wine, so it's no surprise it has the largest population of vineyards in the country. Here, you'll find the sweet Marsala wine – one which is fortified with brandy and often used in cooking. Zibibbo and Malvasia are other famous sweet wines produced on the island, best-known as dessert wines. You'll also find other, more widely consumed wines here too, such as Nero d'Avola, their own version of Chardonnay, Catarratto Bianco and Primitivo. 
View our places to stay in Sicily >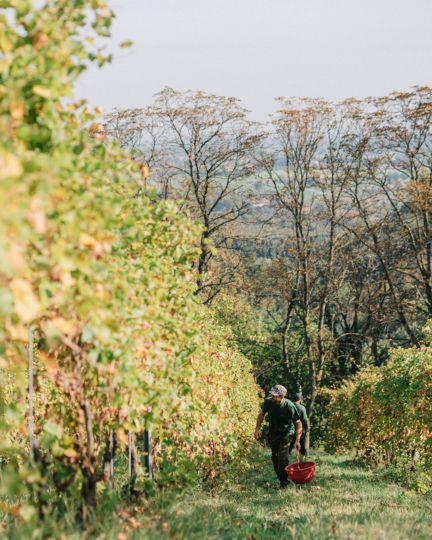 Emilia-Romagna
Emilia-Romagna is known as the "food capital" of Italy, but is often forgotten for its wine. This historical wine-producing region spans almost entirely across the country from the east to the west coast. Here you'll find Lambrusco wine, a sparkling red that was first cultivated by the ancient Etruscans. Local people love the wine as it comes in varying degrees of dry and sweet and is an excellent match for the region's rich meat and creamy dishes. 
View our places to stay in the region >
More inspiration…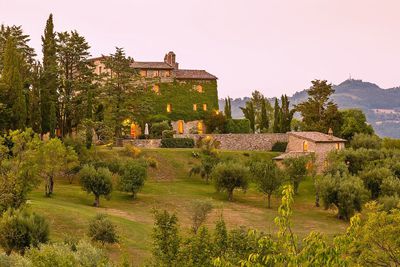 Sawday's at Home: In Italy
Discover our guide on how to enjoy an Italian holiday at home. There are recipes from food writers and our owners in the heart of Tuscany, as well as virtual museum tours and some of our favourite inspirational articles.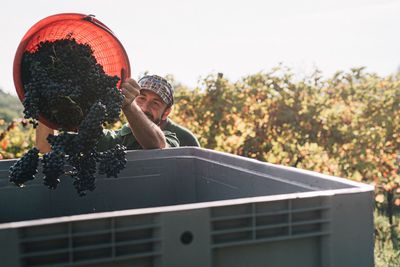 Wine experiences
View our collection of places to stay where you can enjoy wonderful wine experiences. From staying on a vineyard to taking tours and enjoying tastings.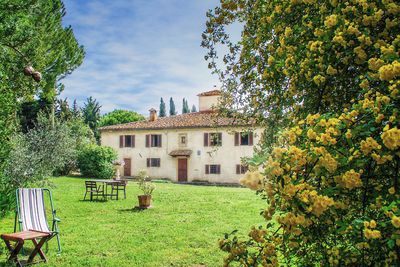 Places to stay in Italy
Find over 450 beautiful places to stay in Italy, from rustic farmhouses to chic city apartments and white-washed beach villas.