You can browse our full collection of island holidays here or discover a few of our favourites below.
A Picciridda, Panarea, Italy
Twist and turn through the mazy streets of blindingly white houses dripping with bright bougainvillea, framed against cerulean skies and say to yourselves, 'we are on holiday!' For the tiny, car-free, carefree island of Panarea is picture postcard perfection. A Picciridda or 'the little one' in Sicilian is an enchanting love nest with a blue and white theme: find a bedroom with magnificent sea views from the well-dressed bed and a small but perfectly-formed kitchen with a nice line in tiles and a stunning terrace. It's here above the rocky cove where you will spend most of your time being captivated by Stromboli puffing away in the distance, stargazing or toasting your good fortune over dinner.
Stay at: A Picciridda, a sparkling house for two and a guest house overlooking azure waters and starry skies.
Villa Guatíza, Lanzarote
This lovely 200-year-old farmhouse is set in a sleepy and authentic little village a short distance from the sea and has been recently refurbished – everything is sleek, fresh and homely. Enter to an elegant courtyard with a good-sized pool, pots erupting with colourful plants, a garage stuffed with bicycles, boogie boards and a BBQ. Runners and cyclists can press go from the door (or use the gym and sauna indoors), lazy lumps have a sitting room with comfy sofas and a wood-burning stove (logs on the house). Eat together around a big table outside; sneak off to a spare study for a quiet read; wander the pretty garden with its well-established trees and shrubs, or walk to the village for restaurants and shops
Stay at: Villa Guatíza, a spacious house with a big garden, a swimming pool and all home comforts; the beach and good restaurants are less than 10 minutes away.
Casa Pavarini, Vulcano, Sicily, Italy
A short ferry trip from Sicily's Milazzo takes you to the cluster of seven islands known as the Sicilian Eolie archipelago. Obviously, the main draw of Vulcano is the striking crater for which the island is named, still faintly active, giving off steam and a sulphurous tang that you'll catch the scent of wherever you are. A climb up its pale slopes ends with a dramatic view of the smouldering crater and the chain of the archipelago reaching into the sea in front of you. There are boats to rent so you can explore the other islands, great diving and the famous mud baths and hot springs that have brought convalescents for centuries. Casa Pavarini itself is the classic Mediterranean retreat, white and square with bright blue shutters in typical Eolian style – deliciously simple and peaceful. It clings to the hillside, surrounded by a tropical garden, with views of the sea and Sicily from the chairs, loungers and hammocks on the terraces.
Stay at: Casa Pavarini, a Sicilian island retreat on a hillside with endless sea views and a beautiful covered terrace.
Chambres d'Hôtes à Vallecalle, Corsica, France
Two thirds of Corsica is covered by a mountain chain and the rest is golden beach. The combination makes for incredible views and stunning hikes, most notably in The Desert of the Agriates, a 40km stretch of rocky land along the west coast. The whole coastal path, from Ostriconi to Saint Florent, takes two or three days and is quite exposed, but the scenery is simply magnificent. Chambres d'Hotes a Vallecalle, on the edge of a hilltop village, is a crumbling farmhouse that looks down the valley to the distant sea. The pace of life is delightfully slow and the terraced gardens have orange trees, olive groves, hammocks and corners for shade and sun. You can scramble down to bathe in the river if the coast is too far in the afternoon heat, or spend the whole day exploring Corsica's beautiful beaches before retreating to the hills for a quiet dinner in the fragrant garden.
Stay at: Chambres d'Hôtes à Vallecalle, a B&B on a village edge with incredible valley views and the warmest of welcomes.
More inspiration…
Coastal Cottages
A cottage by the sea conjures up a beautiful image of driftwood charm and the casual comfort of living in your beach clothes. Discover our collection of coastal holiday cottages, they have everything you need plus the personality and charm for a life by the sea, not just a beach holiday.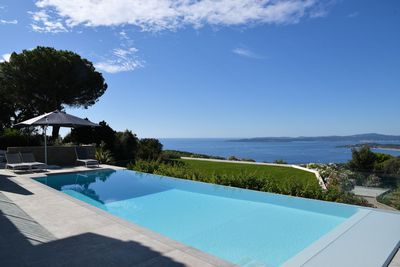 Beach Retreats
Hotels, B&Bs and self-catering places with seascape views on coastlines across the UK and Europe. Curl up and watch the weather roll in, stroll straight down onto the beach after lunch and fall asleep with the surf echoing round your room.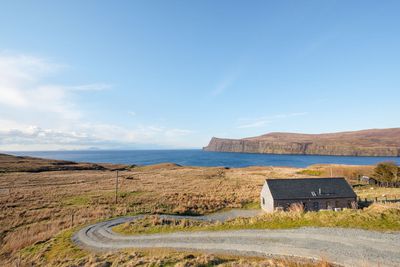 Island Holidays
Choose from one of our self-catering cottages, hotels or B&Bs set on beautiful island destinations across the UK and Europe. Below you'll find stylish apartments on the Isle of Skye, grand Victorian mansions on the Isle of Wight, authentic palazzo hotels in Sardinia, and laid-back fincas in Mallorca.