Best – David's historical and oenological saga
Always keen to head to Herefordshire I was delighted to be back in the Marches and even happier to be staying in a Sir Gilbert Scott designed vicarage. One of the owners – and principal renovators – gave me the full tour of the house which indulged to the maximum their passion for all things Victorian. It was a paean to the era: a brass bed of 2,000-pieces that had been painstakingly restored and reassembled; gas-lighting in the dining room; original fixtures and fittings everywhere; distemper ceilings and wood-effect painted doors; and a gloriously apt quote by St Augustine 'Lord, give me chastity and continence, but not yet'. Due to my interest the tour extended to three hours and stands as an unbroken record. Not only a superb renovator but also a cordon bleu chef, my host's food was outstanding and the wine from the oratory cum-cellar equally good and seemingly inexhaustible. It became a favourite and I returned many times with friends and family.
Worst – Patrick's sonorous château
I inspected a château B&B where the son had taken over from the parents. They had by all accounts been the most natural hosts, he was not. Amongst other oddities, when it came to dinner time he asked me to sit in the grand salon and wait for him to ring the bell to signal dinner was ready. As I was the only guest staying there that night I said feel free to just come and let me know when it's ready if you prefer. But no, he insisted the bell would be rung. I amused myself in the salon until all of a sudden an almighty clanging shattered the peace. I went through the château to find him sitting at the table waiting for me. I can't remember what we spoke about for the rest of the evening, possibly because the bell was still ringing in my ears.
Weirdest – Gwen's checkmate
I pulled in on the clean white gravel drive to find a slightly tired-looking Scottish manor house. The interior was very Scottish (fishing paraphernalia, whiskey themed posters etc…), and the carpet was made out of tartan cloth, not a subtle one! I was directed to the bar to wait for the owner, where I sat on a tartan chair in a tartan bar, drinking out of a china cup imprinted in tartan, on tartan tablecloth. The manager then appeared in a yellow and orange three piece tartan suit with a tartan shirt and tie. He was so sorry to tell me that the owner couldn't meet me as agreed, and so with some relief I left this strange tartan wonderland.
Find out more about inspecting here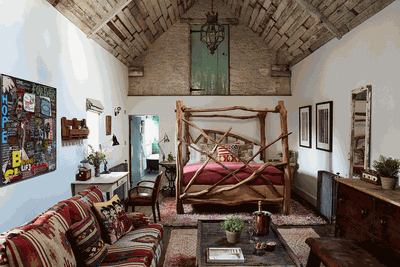 A guest inspection with countryside views and statement art
Kate Hiscox of @WearsMyMoney sank into the Cotswolds' softest bed to check Artist Residence Oxford's new suite delivers a luxurious and cosy experience.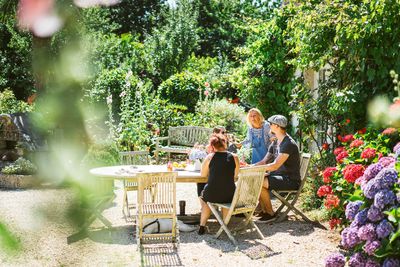 Humanity over thread count
Our founder Alastair Sawday on the importance of personal connection and how Welshmen, cellos and bikinis play a part in the company's identity.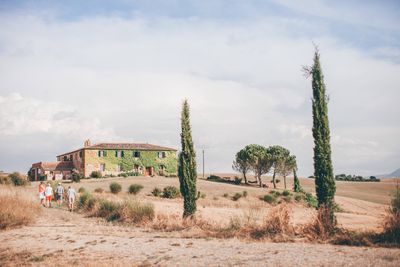 Beyond handpicked – how and why we inspect
What we look for, why we do it and how unsure we are whether or not inspection is even the right word!