Holborn
It was hard to know where to start when picking out London's bohemian characters, but as a 55 bus took me through Bloomsbury towards Holborn Circus, I remained happy with my first choice – Dr. Samuel Johnson. The man was a huge figure (in every sense), helping to codify our language and although the word bohemian didn't feature in his own work, he lived the spirit of it. I wander down empty streets past gigantic glass and steel buildings to his home in Gough Square, off Fleet Street.
The great lexicographer lived here from 1748 to 1759 with a gaggle of bickering dependents and his cat, Hodge. The house, open to visitors, is on three floors packed with old paintings and books. I discover to my delight that Johnson, like struggling writers today, tried crowdfunding. Inside a glass case is a receipt for one guinea, given by Johnson to an investor in return for, "the first payment for a copy of Shakespeare's works, which I promise to deliver according to the Proposals." When the book was finally completed, years past the deadline, Johnson failed to include the promised list of his supporters. "I have two very cogent reasons for not printing a list of subscribers," he said. "One, that I have lost all the names, – the other, that I have spent all the money."
I popped round the corner to the pub Ye Olde Cheshire Cheese, cosy enough but a bit of a tourist trap. When I worked in this area we used to prefer The Mitre, just off Holborn Circus, which was almost certainly one of the places where much of Johnson's crowdfunded capital had been reinvested.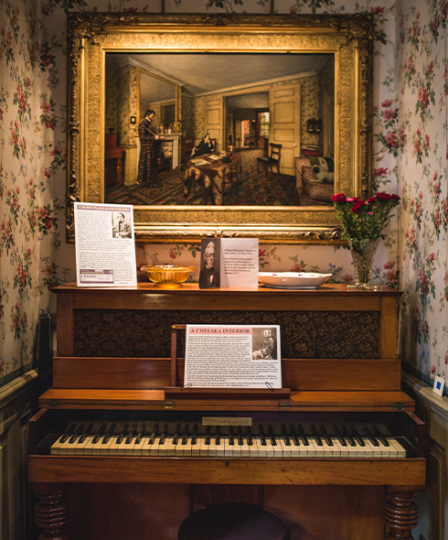 Chelsea
Chelsea was another magnet for Victorian bohemians. In those days it was a scruffy part of town, a noisy fishing village far from the smart, rich enclave it is now. I'm struck by how what were once distinct towns have merged into a metropolis, engendering the growing homogeneity that chokes the bohemian spirit. Here I find the house of Victorian historian Thomas Carlyle. He rented number 24 Cheyne Row from 1840 to 1875 with his letter-writing, insomniac wife, Jane and their fluffy white dog, Nero.
They rented the house because it was cheap and because Carlyle, having embarked on a literary life, knew that he was never going to be rich. They paid only £35 a year, around £3,500 in today's money. Today the annual rent for a similar house would be more like £150,000.
"Was he bohemian?", I ask Linda, the curator, "I wouldn't call him bohemian," she replies, "He was very parsimonious. They ate porridge in the evening." While it's tempting to equate that word "bohemian" with a kind of precursor to the modern day hippy middle classes, to me it had as much to do with art as money. In this respect, Carlyle was right at the heart of it. The Carlyles had visitors from a young Oscar Wilde to Dickens, Thackeray, Henry James and Ruskin. Just being in the house makes me want to start a salon and have long, wine-fuelled discussions about the ancient philosophers. As I left, the deeply unbohemian nature of Chelsea today was brought home to me. On eerily quiet streets I see virtually nobody except for a gauche young man posing in front of a shiny convertible Mercedes having his picture taken. Carlyle would have been appalled by such a vulgar display.
Hampstead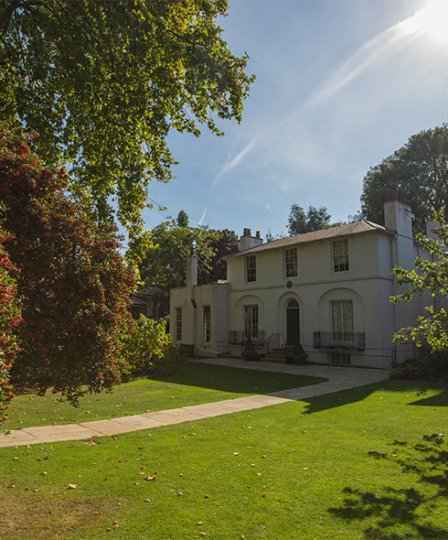 The next day I take the underground up to leafy, elegant Hampstead for a visit to Keats House. Hampstead is still a writers' and actors' paradise – Peter Cook lived here, Michael Palin is not far away and Emma Thompson is round the corner – but a feeling of civility and polish makes you long for the gritty urgency that it must once have had. Like our other bohemians, Keats was a renter, and took two rooms in an elegant villa from 1817 to 1819. He paid £5 a month which, as Sofie the stern curator tells me, included a contribution towards wine. Today that would be around £400 – not bad for two rooms in the most expensive part of Hampstead. 
"He died at 26, didn't he?" I venture. 
"25," says Sofie briskly shoots back. I think she is going to out-Keats me. She shows us round the house. "Leigh Hunt was one of his great supporters," she says. "Shelley visited. And Keats wrote all his major works here." The house was split in two and in the next door segment lived a young fashionista called Fanny Burney who Keats was desperately in love with. The house has a copy of her fashion journal – a scrapbook of illustrations from the Vogue of the day. One night though Keats came home from a night out and spat blood – he knew it was the end. In 1819 his friends sent him to Rome in the hope that the climate would help heal him. It didn't and he died shortly after. 
Soho
Unlike Hampstead and Chelsea, Soho still clings to a little of its bohemian charm, although once again the seemingly inevitable progression from underground, to artists quarter, to sanitised upmarket real estate is gathering speed. It remains the home of various louche hangouts like the Groucho Club, the French House and the Coach and Horses, which till lately held the Private Eye lunches. A few side streets flicker with neon signs advertising all manner of vices in a pale afterglow of the area's more vivid past. The critic William Hazlitt was once in his element here. Constantly in debt and seemingly addicted to prostitutes, he lived, and died, at no 6 Frith Street in 1830.
Leigh Hunt called Hazlitt "an untameable lover of liberty" in his obituary but his home, once the scene of much debauchery, is now the Hazlitt Hotel, with a four-poster vibe and a £300 a night price tag. Until recently his legacy lived on in the form of artist Sebastian Horsley. On the front door of his Meard Street home was the legend "This is not a brothel. There are no prostitutes at this address." although given the predilection he shared with Hazlitt, the second half at least was frequently untrue.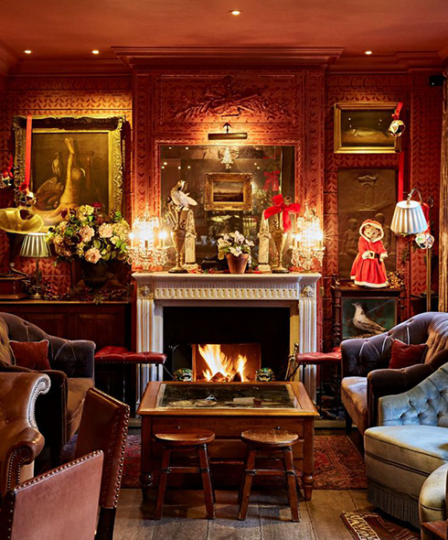 Unforgettable moment
Sitting in the dark velvety cocktail lounge at the Zetter Townhouse, with its stuffed parrots and owls I feel as if I'm in Wilde's sitting room and a gaggle of writers and artists are about to appear and begin drinking and arguing. 
Just opposite is St John's Gate, home of the Knights of St John of Jerusalem, and in the 1750s, office of the Gentleman's Magazine. They published Dr Johnson's "Idler" columns, from which my own magazine stole its name and where my love of the inveterate loungers and thinkers of old London began.
More inspiration…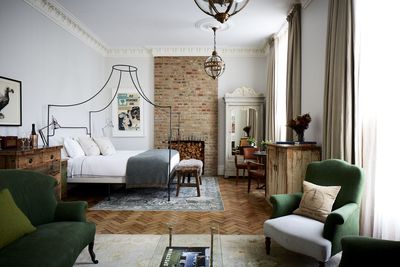 Places to stay in London
Browse our places to stay in London, a bustling metropolis that splits into a collection of towns and villages, each with their own identity.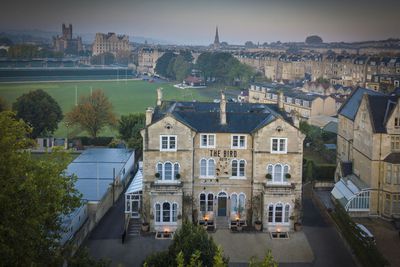 City breaks
Treat yourself to a city break at one of our romantic city break hotels, B&Bs or self-catering places across the UK and Europe.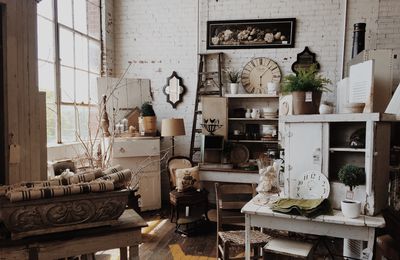 Five towns to visit for antique lovers
We spoke to Charlotte Paker, editor of Homes and Antiques magazine, about her five favourite UK towns for sniffing out a bargain in the cobbled streets and dusty shelves.