Explore Italy's best kept secret
The Marche lets you experience an Italy where art and agriculture haven't been left behind by tourism. On our recent visit, we found everything on offer in neighbouring Tuscany or Umbria – fine wines at scenic hillside vineyards, alpine meadows, clear water, music and ancient history – but with a fraction of the crowds. 
One local told us that the Marche, "has never needed tourism". The region has thrived for centuries on a wealth of wine production, olive groves, bountiful seas, truffle-rich woodland and artisans from furniture makers to cobblers. Although it's slowly opening up, it's still one of Italy's hidden gems. You can walk the Sibillini Mountains, eat stuffed olives, stay in traditional farm houses and follow the winding track down to Fiorenzuola di Focara beach, experiencing a quieter, more authentic Italy.   
SEE ALL OUR PLACES IN THE REGION
Everything you need to know
The Marche is on Italy's east coast, starting just south of San Marino and finishing a little north of Pescara. It's bordered by five other regions, Emilia-Romagna, Tuscany, Umbria, Lazio and Abruzzo. The capital Ancona, halfway down on the coast, is likely to be your entry point thanks to direct flights from London, but the trip down from Venice, while a little longer, makes a wonderfully scenic start to your holiday.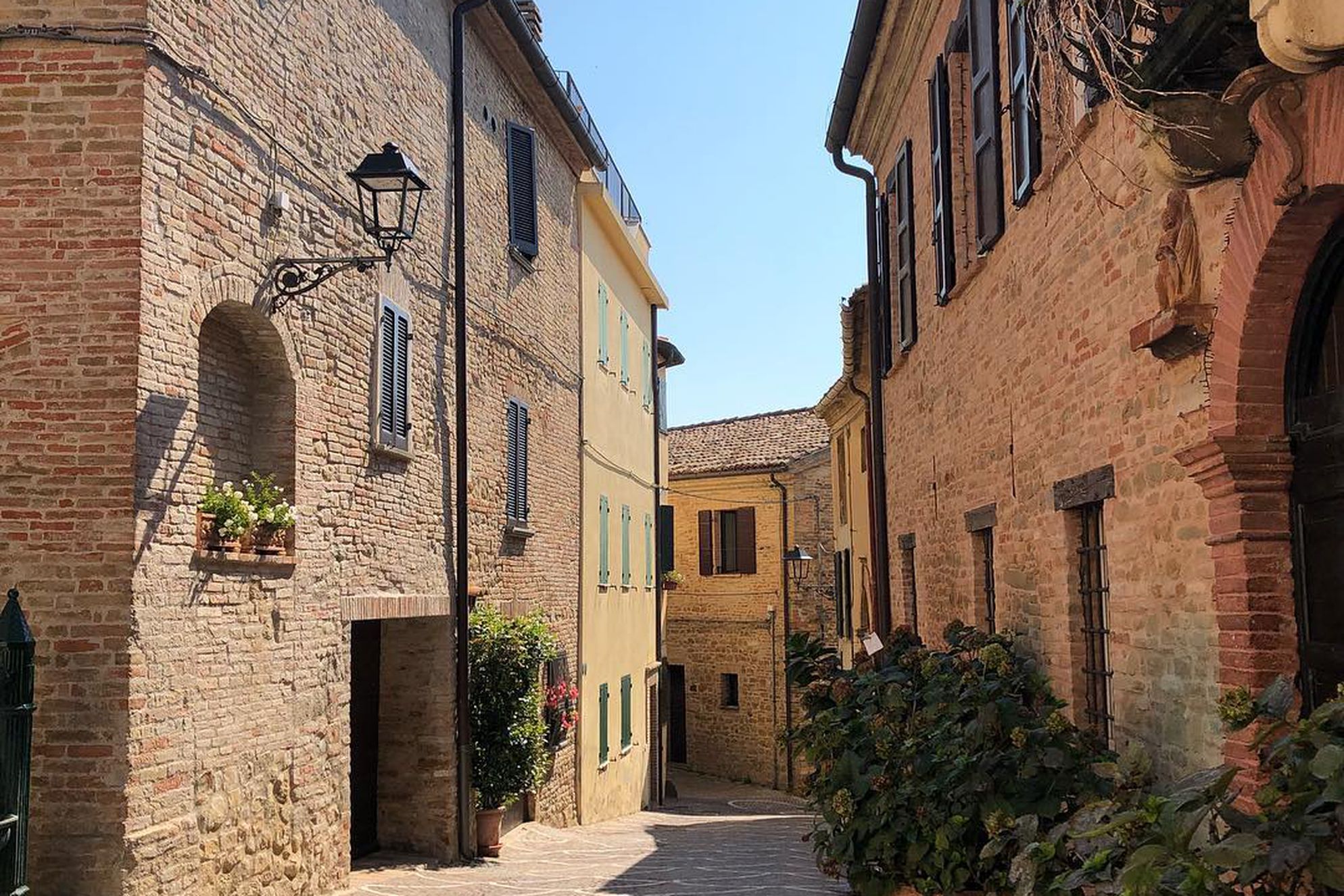 The broad range of great wines produced across a region still predominantly agricultural

It's incredibly quiet in comparison with most parts of the country – it's as if you've gained VIP access to authentic Italy

The food! People in the Marche take pride in their food and local produce so you can expect fresh and delicious meals

Abundant and exotic wildlife – the Monte Conero and Gola della Rossa national parks are home to golden eagles, wolves, wild cats and boars

The mixture of culture and nature, with Renaissance art, UNESCO heritage sites alongside and even within the national parks.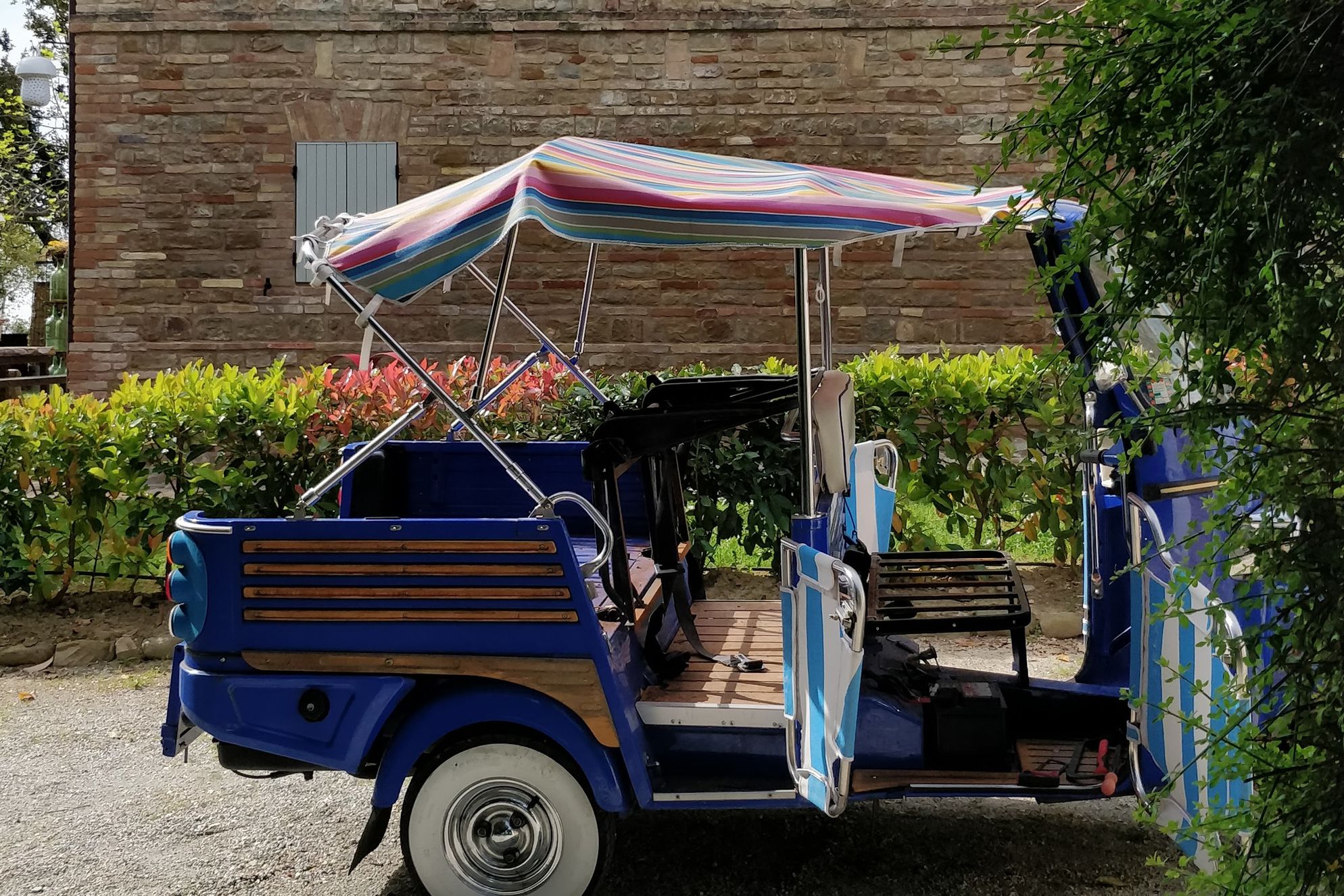 The towns are small and quiet so this isn't a place to head to for the nightlife

Some parts of the coast are less beautiful than others – with endless rows of umbrellas and beach loungers, nondescript cement buildings and railways nearby. One of our favourites was Fiorenzuola di Focara

, voted one of the best beaches in Europe by The Guardian, where a switchback road carves down the hillside to a thin strip of sand 

You'll need to hire a car to get around. Villages and towns are quite dispersed and using public transport will make it hard to see much of the region.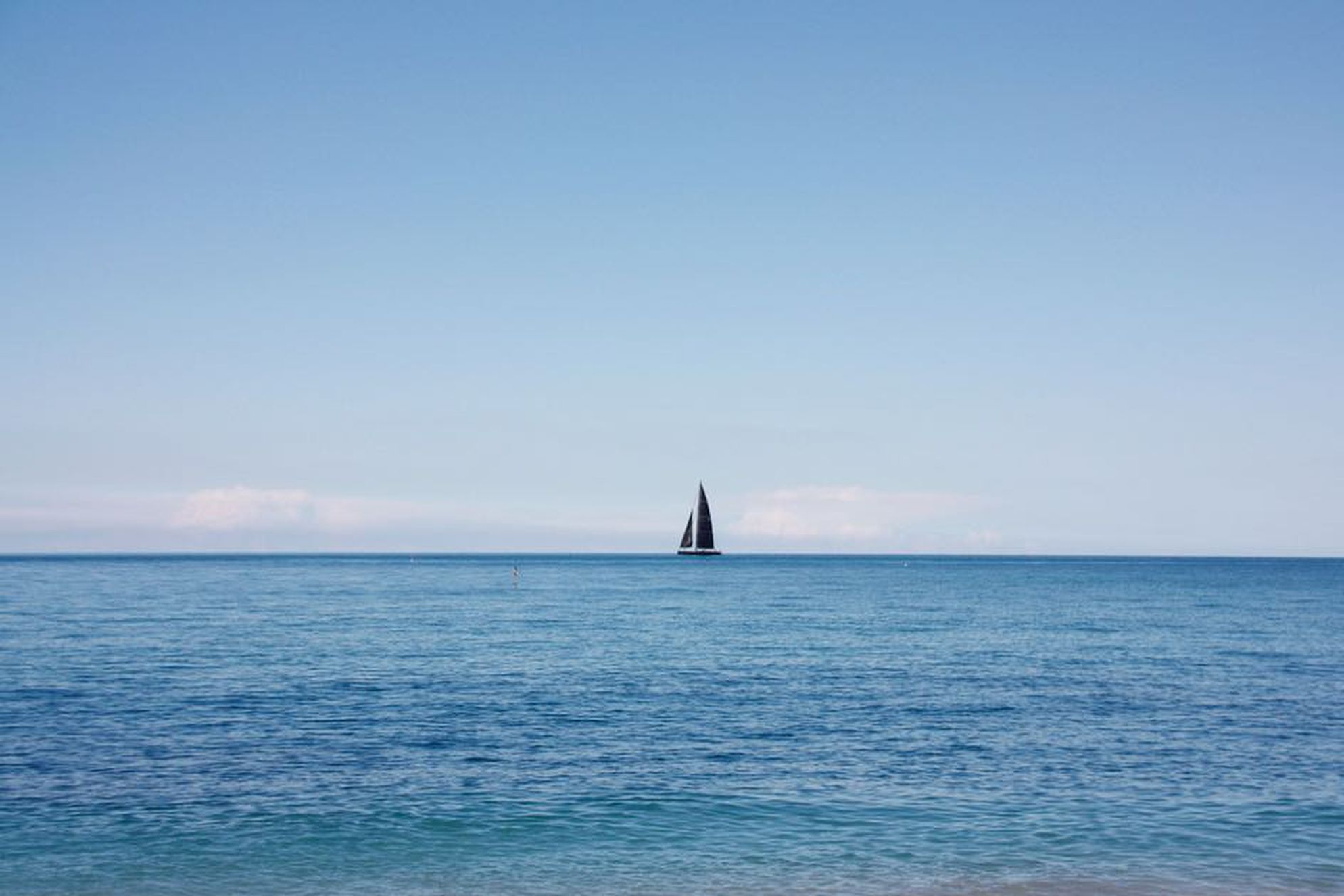 Hiking

– The Marche is a hiker's paradise, with minimal traffic along country roads and spectacular trails through the hills and along the coast. Hike from village to village, stopping along the way in family-run B&Bs or Agriturismi where the owners will introduce you to their passion for the local area and its flavours.

See our suggested itinerary here.
Sailing – The Monte Conero coastline, halfway down the Marche, is absolutely stunning. Sailing trips, mostly starting from Numana, can be solo or guided and send you hopping from remote coves to quiet harbours, cruising through crystal-clear waters.
Wine tasting

– The

Marche produces around 2 million hectolitres of wine, mainly whites but some great reds as well, all subtly flavoured by the micro-climate created by proximity to the Adriatic. There are endless vineyards to visit, just ask the people where you're staying for their tips.
Historical sightseeing

– The

Marche has numerous UNESCO heritage towns and medieval villages. It's also got one of Europe's largest cave systems, the Frasassi Caves, which is great for exploring at all ages. In Fabriano, there's a historic paper factory that has been in production since 1264 and Ascoli Piceno has a rich collection of art, mainly by painters who lived and worked in the area.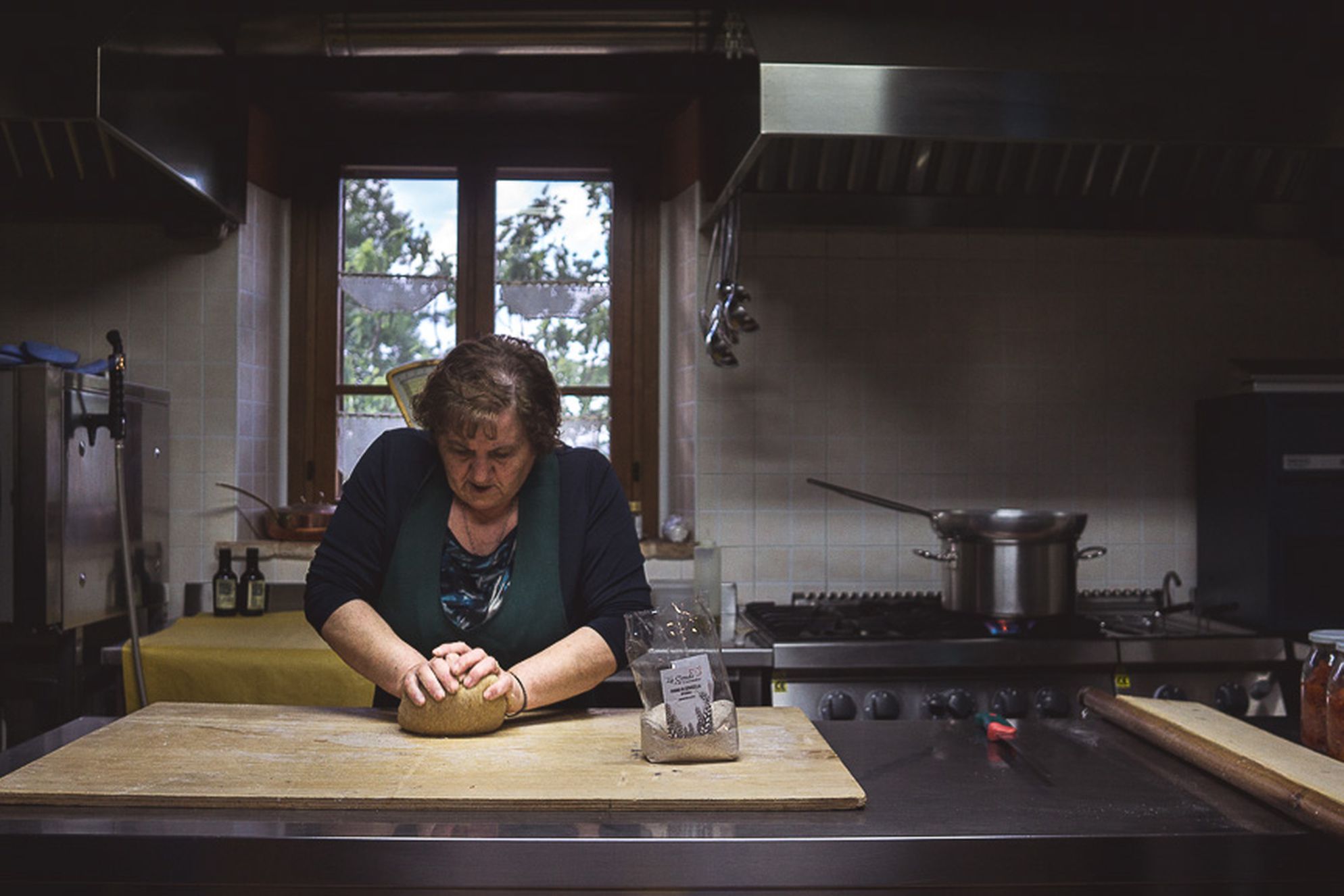 Olive all'ascolana – big green olives, stuffed with meat then breaded and fried. Although found on almost every menu in the Marche, these are a speciality of Ascoli Piceno and the exact flavour varies from one region to the next. We never tired of trying them, but nothing rivalled the ones made by Paolo at Agriturismo Ramuse.
I Vincisgrassi – a regional variation on lasagna, with bechamel between layers of heavy tomato sauce and a mix of pork, beef and chicken giblets. Deliciously rich and creamy. 
Il Brodetto and Stoccafisso all'Anconetana – two fish stews you'll find all over the Marche. The former is made with white wine and toasted bread, the latter with potatoes, tomatoes and black olives. 
I Maccheroncini di Campofilone – A pasta made in the northern style (with a lot of egg and no water) whose long, thin shape came about as a way of preserving it for year-round consumption. You'll find it as the rich, delicious base in a host of dishes throughout the Marche.
Our favourite destinations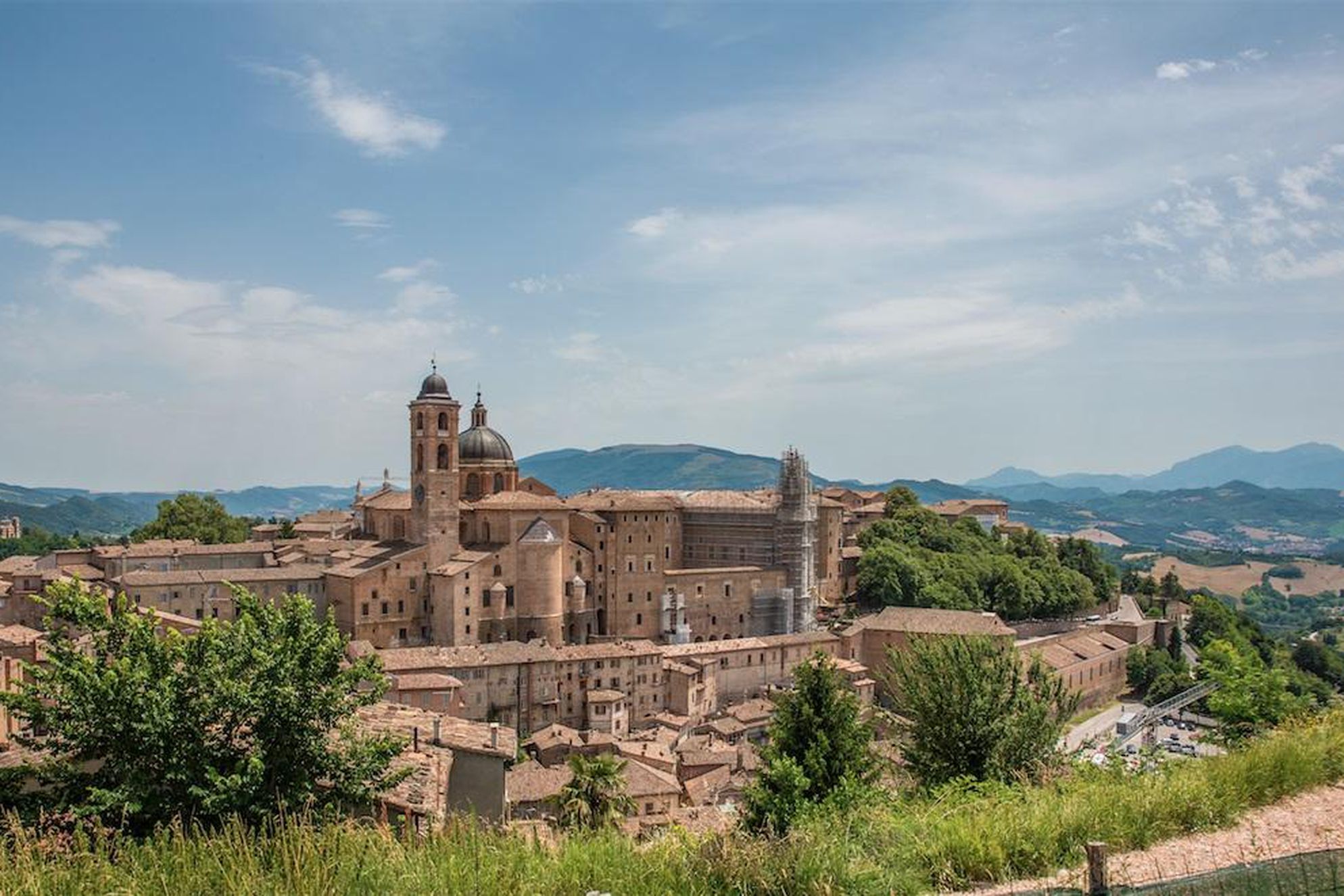 An achingly beautiful Renaissance town with brick and terracotta buildings watched over by the Palazzo Ducale that rises in the centre. We followed our guide Giulia, owner of Locanda della valle nuova, through narrow alleys, along brick lanes built wide enough for horse traffic and up steep steps to amazing viewpoints. She couldn't wait to show us the hidden church of L'Oratorio di San Giovanni Battista, which revealed amazingly-preserved Byzantine frescoes by Salimbeni. Urbino is the hometown of several famous artists and the Palazzo alone houses a fine collection, including Raphael's La Muta and Titian's Resurrection. Contemporary artists work here too, thanks to an innovative social movement, the Via Degli Artisti. The project offers work space along the main streets of Urbino to artists and artisans, breathing life back into the economy and bringing art from Urbino's past into its present.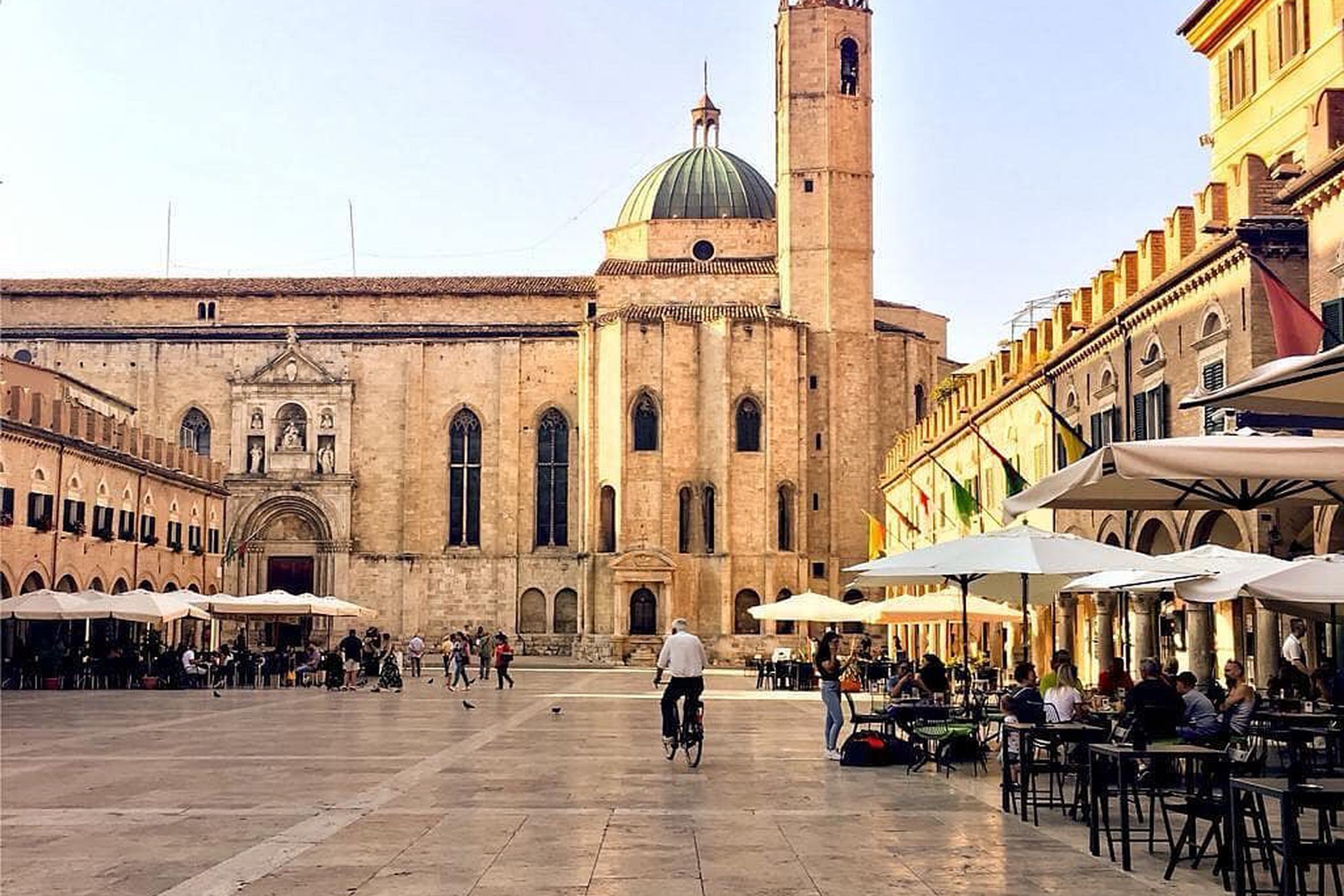 Another perfectly-preserved Renaissance town that regularly tops lists of places with a great quality of life. There are few tourists, a lovely weekly market and the Piazza del Popolo, considered one of the most beautiful squares in Italy.  Arched arcades run down three sides with the cathedral on the fourth, all made from the honey-tinged local travertine stone. In one corner you can indulge yourself at Caffè Meletti, built in the early 1900s and hardly changed since. Waiters in tuxedos serve you coffee at etched glass tables under the art deco ceiling and ornate lamps, and you can also pick up local produce from the restaurant's shop. If you're feeling energetic, make the climb up the hill just outside town and you'll be rewarded with incredible views over Ascoli, sitting in its valley with mountains looming in the distance.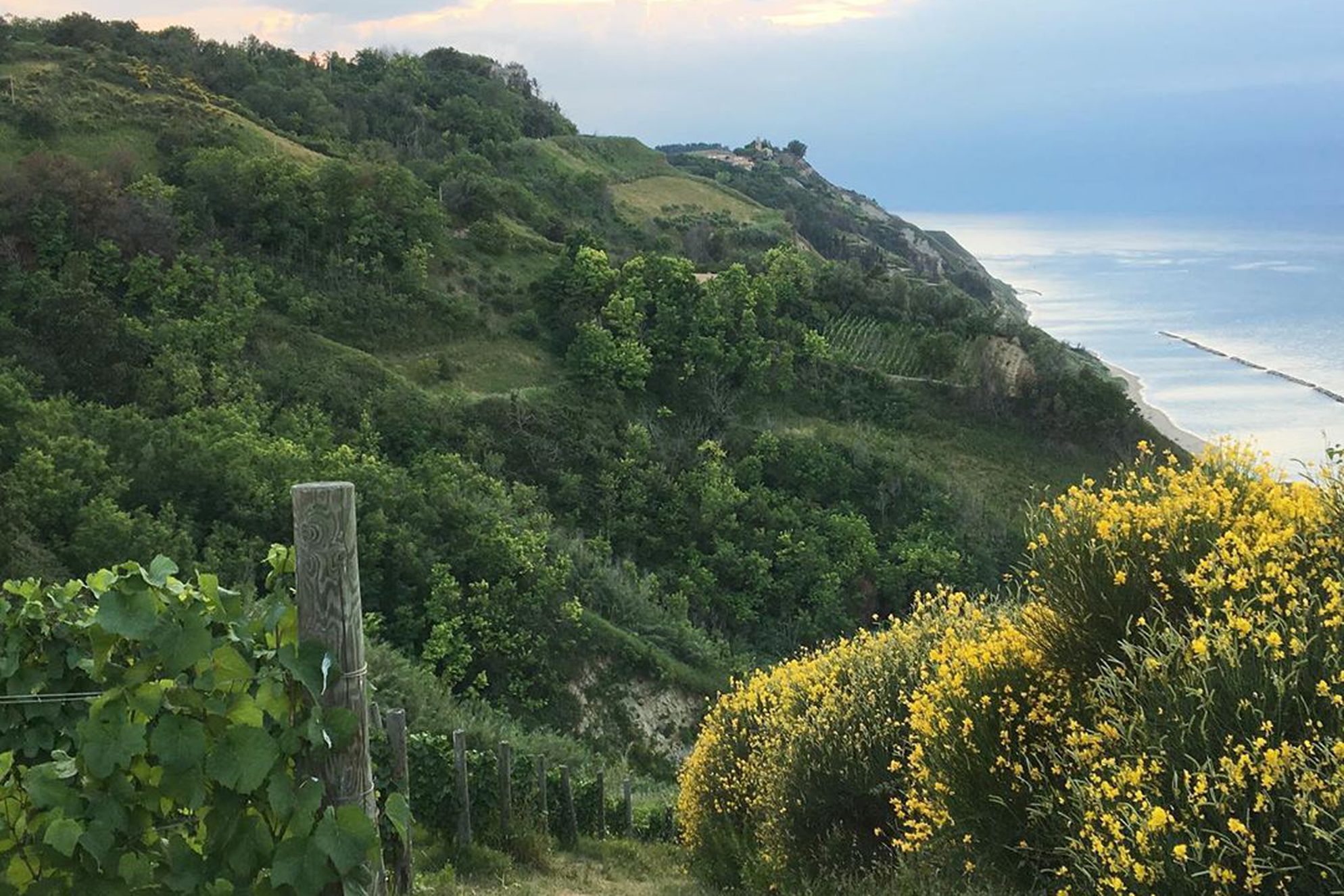 The port of Pesaro is the Marche's second most populous city, home to around 95,000 people. The seafront, while beautiful, is crowded with ranks of umbrellas in peak season, but there are reasons to visit beyond sunbathing and swimming. A monthly vintage market and a Rossini festival in August draw people from around the region and the world, while many come to explore the Monte San Bartolo Natural Park, which stretches up the coast to the north. The park's steep climbs reward you with incredible views of the sea, on footpaths and trails through high meadows alive with butterflies. Pesaro is known as "the city of the bicycle" thanks to an extensive network of cycle routes, but biking in the sloping park is only for those with strong calves and good control on the downhills. It's worth it though, with one narrow trail bringing you out to the narrow beach of Fiorenzuola di Focara, popular with locals, but inaccessible to the umbrella and lounger crowd.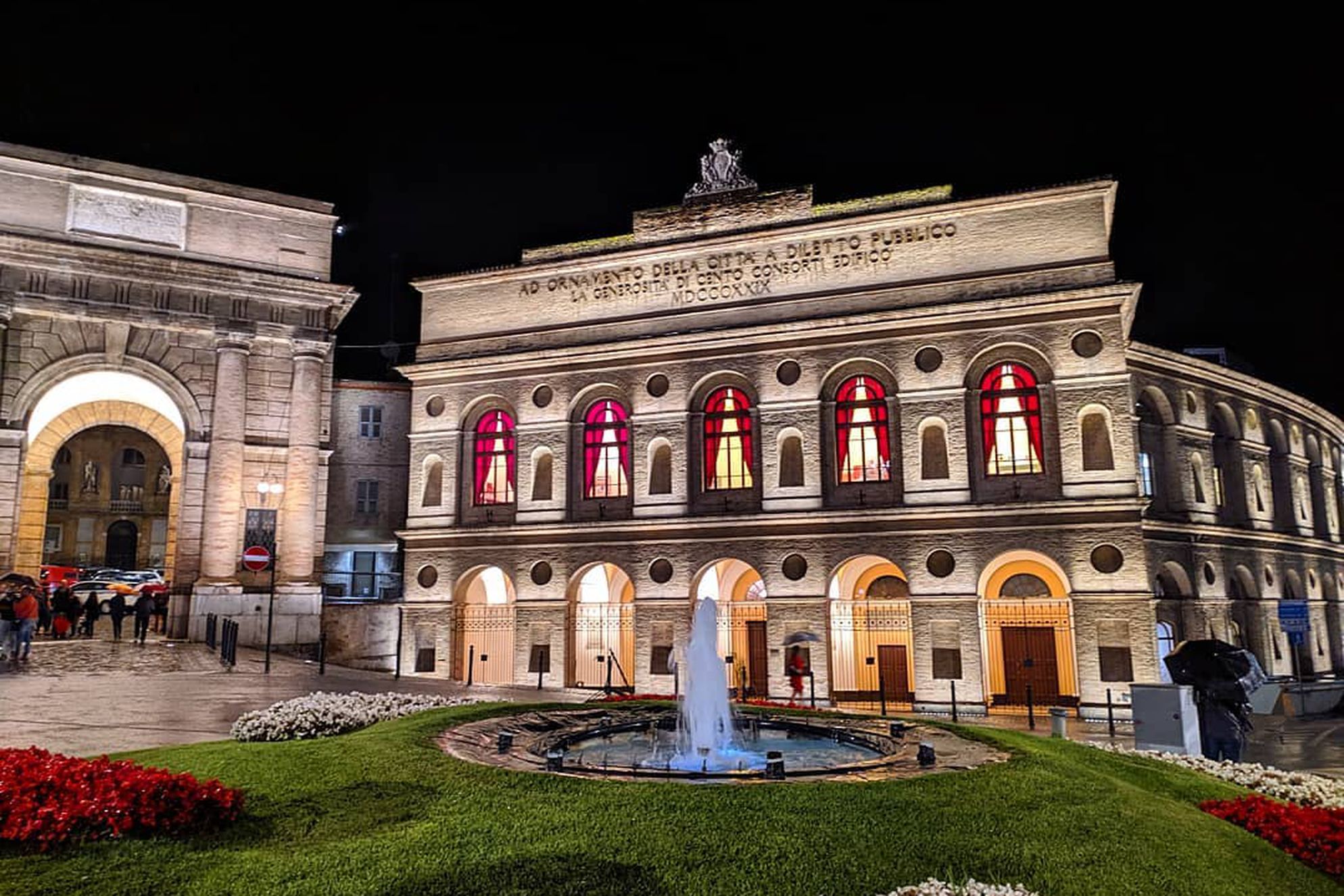 The university town in the centre of the Marche is the region's cultural hub, buzzing with music for all tastes throughout the year. The Sferisterio, a huge, open-air opera arena, is an incredible sight, where the audience sit on the semicircular sweep of steps or among the columns of the boxes behind and the backdrop is a huge brick wall with the church bell tower looming above. It holds a wide programme of events in the summer and there's also a jazz festival and the Recanati Music Festival, which showcases young singer songwriters. The town is perfectly placed between the sea and the Apennines, so you have plenty of options for exploration and adventure, while down the road in Tolentino there are hot springs where you can soak out any aches in tiered pools under the blue sky.