West Wales is a coastline forged by the hands of the people who live there, and who've handed down ancient traditions over the centuries – from sewin fishing to spinning yarn. In pursuit of an adventure which combined country with community, we headed for the Welsh coast to bring you a fresh perspective on a classic destination. During our trip through Pembrokeshire we found peaceful islands thronging with seals and seabirds, climbed down cliffs to uncover a remote chapel, and even picked up some gourmet tips on eating insects – Cymru-style.
One Epic Journey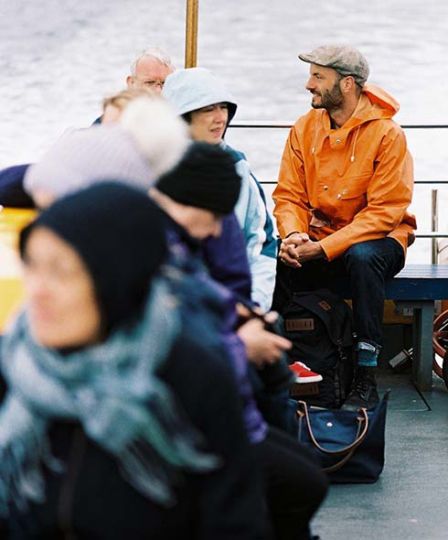 Skomer Island lies separated from the southern spur of Pembrokeshire, Jack Sound. A preserved corner of an untouched, wilder Britain. The island has had no permanent human inhabitants since the 60s and daily visitor numbers are tightly limited. Skomer sits within the vast Marine SAC that stretches the length of the Pembrokeshire coast and you may well spot harbour porpoise or grey seals from the island's resident colony.
Recent renovation of the old farm buildings housing the visitor centre has made overnight stays possible in a small lodge, but you can opt just to sail in the Sound and even a day trip on the water is a breezy, energising journey into a uniquely untamed area of the country. For landings on the island, tickets are sold on a first-come-first-served basis from Lockley Lodge in Martin's Haven.
Local Flavour
Traditions as old as the hills meet with passionate non-restaurateurs, and a chef with a firm belief in antenna-to-tail cooking…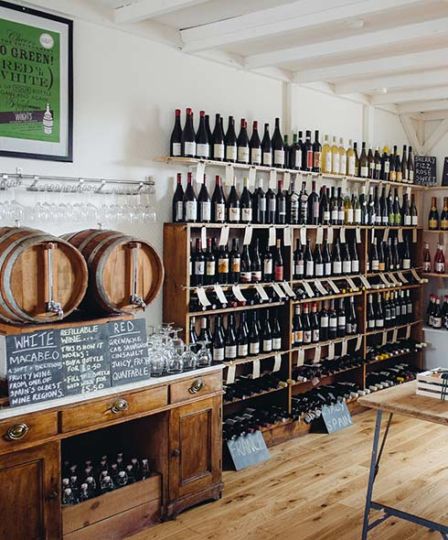 The unbeatable sandwich
On a lonely road between Llandeilo and Carmarthen sits Wright's Emporium, the physical manifestation of a love of food. Owner Simon Wright has drawn on years of experience in catering, management and consulting (not least for Gordon Ramsay's Kitchen Nightmares) to turn an abandoned pub into a mix of deli, cafe and restaurant, although he dislikes all three labels. The food is local and creative, without a hint of pretension. Most lunchtimes you'll find a solid queue of people waiting to get their hands on what, according to Simon, is the pinnacle of food – a fabulous variation on the Cubano sandwich, discovered on an epiphanic trip to Brooklyn.
"I don't like cricket, I love it"
What happens when an entomologist and a chef with deep concerns about global food sourcing get together? The Grub Kitchen! On a farm near St. Davids is an educational centre with an edible message to spread. Born out of the research done at sister organisation The Bug Farm, the innovative restaurant is on a mission to help move people away from meat and onto the protein-rich, more sustainable insect world. "It's not so much about not eating meat," said head chef Andy Holcroft, "just making it a less frequent thing and finding alternatives." They work with a growing international network of suppliers to create food like cricket-powder choc chip cookies, GFC (grub fried chicken) and the best-selling Bug Burger. A tour of the farm finished off with lunch at the restaurant will leave you heartily fed and, the Grub Kitchen folk hope, a little wiser about how you can play a part in a crucial global issue.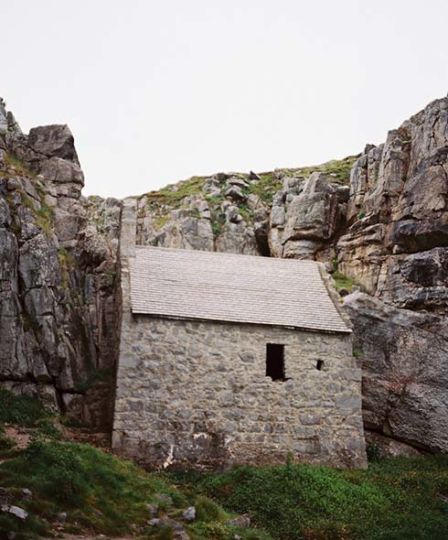 Secret or Social?
Every trip needs a blend of sound and silence, so for the one we sought out a tipi with live music and fabulous pizza, and for the other a hauntingly tranquil chapel carved into the cliffs.
Top Secret
It might seem odd to look for peace in a firing range, but that's where you'll find the sanctuary of St. Govan's chapel, carved into the cliffs of the army's Castlemartin Training Area. The importance of the site dates from the sixth century, when (legend has it) St. Govan, an Irish monk visiting Wales, was attacked by pirates. The cliff opened up a fissure just big enough for him to hide in and he made his home there on the coast out of gratitude. The current chapel was built in the 13th century, with the later addition of a slate roof, but the powerful sense of peace and isolation is undiminished. A five-minute walk towards the cliffs from the car park seems to take you almost as far as you can go, but a track winds down into the rock and brings you out to the sheltered cove where the chapel sits above the breaking waves. It's a place of beautiful and ancient simplicity, as much a refuge today as it has ever been.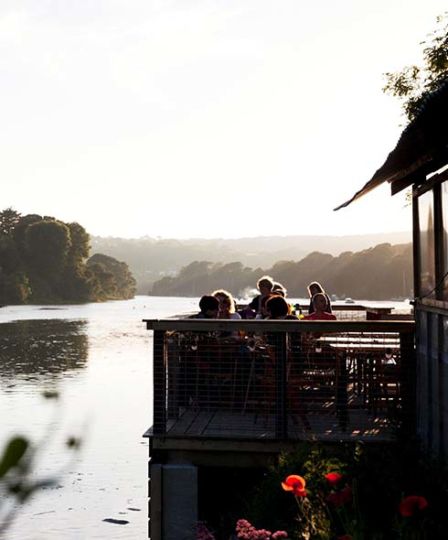 Get Social
Pizzatipi welcomes hordes of hungry locals most nights during the summer, but it's when the four-strong team of brothers that run the place put on a special event that this quiet spot on a bend in the river transforms. The bands pile in, the music starts, the communal tables fill up fast and the wood-fired ovens work overtime, turning the edge of the small town of Aberteifi in north west Wales into something like a mini festival. During the day, the garden site is a more peaceful place, but still worth dropping into for a beer and maybe a nap with the sound of the water just a few feet away. Keep your eye on the calendar to see what's coming up, or put the Quays Festival in your diary for the weekend of August 25 and make a stop here a deliciously sociable part of a west Wales weekend.
Learn Something New
The Griffiths family has been producing handmade Welsh fabric at Melin Tregwynt Mill since 1912. Although the technology has changed, with the old water wheel now unable to provide enough power for the machinery, the techniques used and the dedication to quality remain the same. In the mending shop a mother and daughter team check all fabric by hand for faults, their knowledge passed down from previous generations. The patterns themselves have developed over the years but designer Sophie is careful to preserve tradition, resulting in a resurgence of popularity for the classic Knot Garden style. A visit to the mill is a trip into Welsh history and a lesson in the delicate art of maintaining traditions in the modern world. It's also the chance to pick up some of Melin Tregwynt's fabric, which embodies the hardiness and beauty of this rugged area of Wales.
An unmissable experience
A few minutes' walk from Abereiddy car park, where weather-beaten houses and an ice cream van sit above a thin strip of beach, brings you to a spot where a fusion of nature and industry has created a striking landmark. Chiselled, patterned rocks loom over turquoise water where the wall of an old quarry collapsed and the sea flooded in, creating a remote lagoon that challenges the perception of natural beauty always being about things unspoilt and pristine. If you're feeling brave, or possibly foolish, you might try coasteering (a combination of climbing, jumping and swimming around the coastline) but the lagoon is equally and more safely appreciated from the top of the hill as you approach, where it sits in sparkling blue contrast to the dramatic black rocks on even the greyest day.
SEE ALL OUR PLACES IN PEMBROKESHIRE
More inspiration…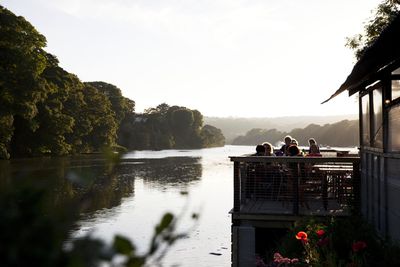 Holidays in Wales
Use our handy guide to Wales to find your perfect break. Choose from self-catering cottages on the wild coast, hotels in the Pembroke hills, inns tucked away in tiny villages, and cosy bed and breakfasts with glorious views.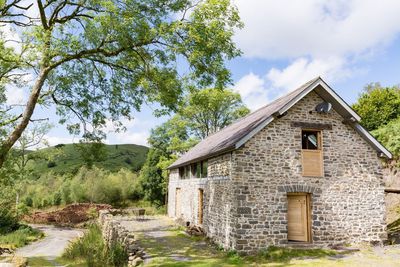 Places to stay in Wales
Find castles scattered through majestic mountains, valleys split by rivers and waterfalls, rugged coastline and people with song in their hearts.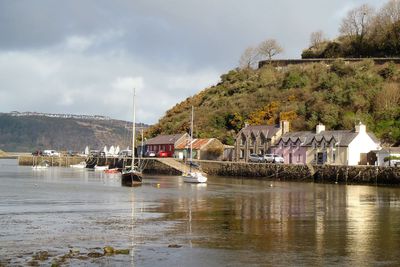 Five reasons to visit Pembrokeshire in autumn
After a recent visit left us feeling relaxed and revitalised, we give five reasons why you need to visit Pembrokeshire this autumn.