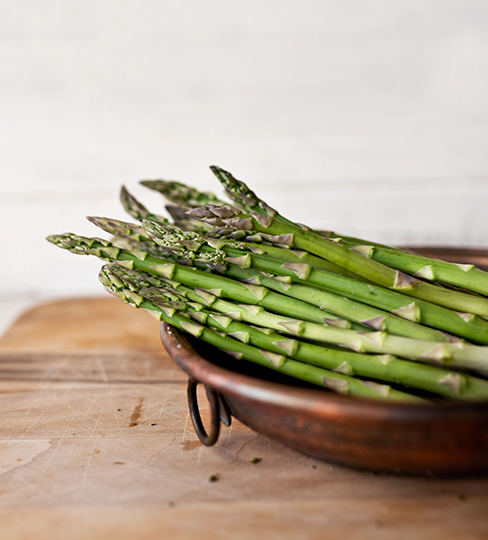 Ingredients
5 spears of asparagus per person
2 free range eggs per person
1 clove garlic
1 tbsp virgin olive oil
1 tbsp plain flour (or enough to bind the sauce)
1 tbsp salt
1 tbsp sugar
Fresh parsley and truffle for grating, to garnish
Method
1. Trim the asparagus, place in a pan and cover with water, then add the sugar and salt. Bring to the boil, lower the heat and cook over medium-low heat until just done.
3. Remove the asparagus with a slotted spoon and reserve the broth.
4. Cool the asparagus under cold water or on a cold surface to stop the cooking process.
5. Add the olive oil to a pan or shallow casserole dish and add the garlic, finely chopped.
6. Stir-fry over a low heat without browning – the garlic should be practically white.
7. Add the flour and stir to form a roux. Add some of the broth from the asparagus to form a sauce, adding parsley to taste.
8. Add the asparagus, then add the whole eggs.
9. Once the eggs are poached to your taste, remove from the heat and cover. Serve with a little grated truffle on top.
The asparagus can be served whole or cut, depending on the serving dish.
A dish with a past
The Inn at Casa La Juanica was a meeting place for generations. Count Reyes and Txema remember locals and strangers meeting there, forest guards, power station engineers, the dentist who came once a week, the truckers, the bus drivers, the judge, the town hall registrar and the notary.
The inn served a thousand visitors and more than 120 houses in the town. But there was a very special group of people who visited the inn.
This group, known as Los Almadieros , always stopped at Casa La Juanica: a group of men whose trade brought them down the river on rafts from the Roncal and Salazar valleys in the Pyrenees to Gallipienzo. After tasting the famous asparagus with poached eggs from the inn, they continued downriver to the Carcastillo pier. Here, some ended their journey and others continued in their rafts in search of the Ebro, and reached the delta itself on the Mediterranean. Ramon's friend Count Reyes remembers with some nostalgia Los Almadieros going up the road from the river to her grandmother's house.
More inspiration…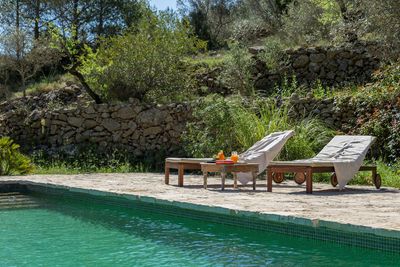 Sawday's at home: in Spain
Just enough of the rich, salty flavour of Spain to keep you going until you can get back there for real.
Take me there >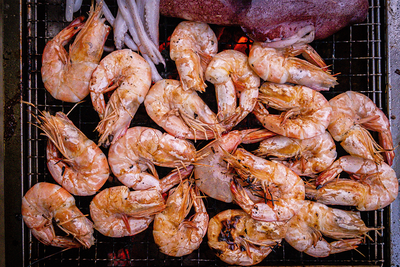 Fresh gambas with garlic and chilli
Even if you can't be enjoying it right by the sea, recreate what we think is one of the most quintessential Spanish tastes.
Take me there >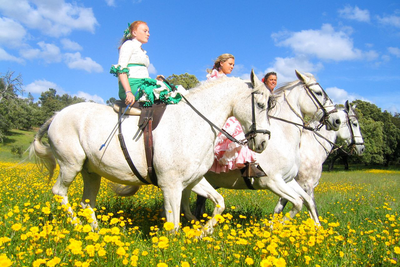 Enjoy a local fiesta from home
Fix yourself the requisite Rebujito and settle in to read Daisy's account of a lively romeria.
Take me there >