Slap bang in the middle of France, the Auvergne is a dramatic land of volcanoes, forests, vineyards and villages. Crucially, many pockets of its unspoiled landscape lie undiscovered by tourists be they British, or indeed French. After belting down the motorway towards Clermont Ferrand, take the winding roads that weave up between the volcanoes to arrive at the utterly tranquil B&B Les Suites de Campagne les Eydieux. Here, hosts Marie-Claire and Cyr serve up suggestions for exploring the local lakes, where to find food producers and the best volcanoes to climb, while you tuck into breakfast of their home–made tarts, and breads with jam.  
From there, romp up the highest volcano in the chain, Le Puy-de-Dome (or take the electric rack-railway) and gaze wide-eyed at the 360-degree panorama from the very heart of France. To the east lies Vichy; a city that abounds with such beauty that it's hard to believe so few people visit it: stroll its elegant, covered walkways that run between the art nouveau former casino and the art deco glass-roofed mineral spa; visit its art deco church and the riverside walkways that all sprang up when Napoleon III made the town a playground for himself and his pals. You can even book into the Chalet Imperial if you, too, have an entourage. South of there, venture into the Livradois-Forez Regional Natural Park to drive through its dense forests and to follow hilltop lanes between steep golden meadows to a castle in the woods. Sleep in the tower at Chateau de Vaulx, before exploring the Medieval lanes of Thiers, home to a dozen or so knife workshops. The town has been the capital of knife-making since the Middle Ages, and the ideal place buy a pocket knife for future picnicking adventures.   
View places to stay in Auvergne >
With its purple lavender fields, ancient olive groves, golden-stone villages, it would be easy to mistake La Drôme for Provence, but this department is officially in the Auvergne-Rhone Alpes region, and the tourist hordes remain just south of the border in the Luberon. If you're travelling from France's gastronomic capital Lyon, stop in Valence, another food-loving city; the market abounds with glossy fruit, whiffy cheese, golden olive oil and chestnut products from neighbouring Ardèche, just over the River Rhône. Sights include the 11th-century Romanesque cathedral, and the 16th-century Maison des Têtes, with each face representing 'fortune', 'time' or important theologians, lawyers or doctors. Just 20 minutes out of town, towards the soaring Vercors plateaux, check into the family-run B&B Les Péris; sleep peacefully in Élisabeth's spacious rooms before rising for walnut cake at breakfast.  
Further south, check into the idyllic Château les Oliviers de Salettes, where you'll have to tear yourself  away from the dreamy pool and superb restaurant to explore the area, but it's worth it when you do. Drive between cherry orchards, vineyards, and lavender fields to stop at the enchanting villages of Le Poët-Laval, with its 12th century keep; or further south Grignan, with its Renaissance chateau sitting atop steep golden-stone walls. Wander its narrow lanes between rosemary-perfumed walled gardens and stand out on its ramparts to admire the vast green and gold landscape. To the east is Nyons, where the steep, wooded hills cradle the warm climate that breezes up from the Mediterranean creating conditions perfect for growing olives. The road there from Grignan cuts between the groves, where you'll see the neat lines of twisted trunks and fluttering grey-green leaves. Nyons' nickname is 'Petit Nice', so wander through its ochre, terracotta and pink houses and snap up the olive oil, wine and garlic from the abundant cooperative Vignolis (Place Olivier de Serres) and have a provençale lunch on a terrace on Rue des Déportés.  
View places to stay in Drôme >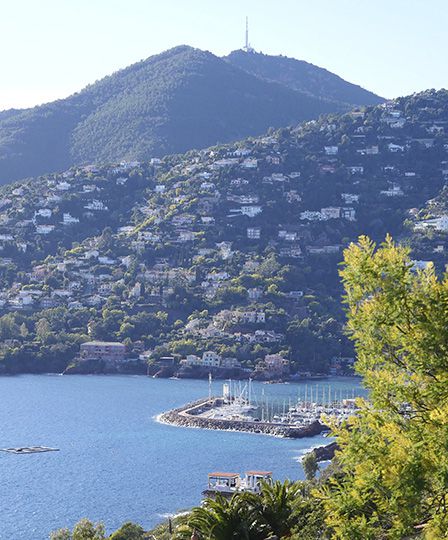 If Drome isn't officially Provence but feels like it; then parts of the Var are the reverse, officially Provence but altogether wilder, more remote, more real than Saint Tropez on its coast. Just an hour inland from the chichi resort is La Garde Freinet, an arty village with a backdrop of cork oak and chestnut forests that once inspired David Hockney – he painted his Portrait of an Artist (Pool with Two Figures) while staying at Vanessa Redgrave's second home there. Wander between its crumbling ochre buildings, browse its bric-a-brac shops and hike up to the ruins of the medieval fort that perches above the village. There's a warm welcome waiting at La Villa Fontane, down the valley a little way, where Jane and Alban's characterful house looks out over an enticing swimming pool in their secluded garden. 
If you're game for a challenging drive, head into the Massif de Maures, where the hills are blanketed in these same chestnut forests; it's a winding road down to Collobrières that feels at times like you're driving a tightrope over steep ravines, but the views are worth it, especially when you stop at La Chartreuse de la Verne, a monastery that rose from the ashes of three fires during the 13th and 14th centuries. Take a walk in the forests around it, before taking a self-guided tour. Further along, Collobrières itself is a gem: famed for its chestnuts, you can take a tour of the factory producing marron glacés (candied chestnuts) and try the divine ice-cream that is studded with chunks of them. The golden-hued streets are a joy to wander, shaded by plane trees, and home to bric-a-brac shops, galleries, and blacksmith-cum-knifemaker, as well as friendly cafes and restaurants. 
While war veterans and history buffs flock to the west coast of Normandy's Cotentin peninsula, the east coast lies largely undiscovered by the Americans, British and even the French. The huge tides in the Bay of Mont Saint Michel makes for wide sweeping beaches, like the glorious sands at Montmartin-sur-Mer. At Gouville-sur-Mer colourful beach huts are tucked between the sand dunes. Also here is La Brocanterie, a great self-catering house for a big family holidaying together. Further south at the seaside town of Granville, walk up into the Haute Ville, the impressive old quarter that sits high on a promontory looking out towards the Iles Chausey, France's own Channel Islands. Christian Dior's childhood home, now the Musée Christian Dior, is in Granville too and the displays of his exquisite New Look dresses will whisk you to another era of haute couture. 
Further north, the coastal walks around Barneville-Carteret will have your heart pumping and your eyes wide: follow the Chemin des Douaniers, a precipitous path around the headland. Up above is the lighthouse that looks out towards Jersey; and down below are blackened rocks beaten by the sea. The path leads to the sweeping Plage de la Vieille Église; backed by wild dunes, there's a ruined church with its own legend that tells of an Irish saint who vanquished a giant child-eating dragon that lived in the cave on the beach. Not far away is Bricquebec a charming little town with an excellent market. Also in the centre is 11 Bis, a bijou self-catering property set in a 200-year-old house.   

View places to stay in Normandy >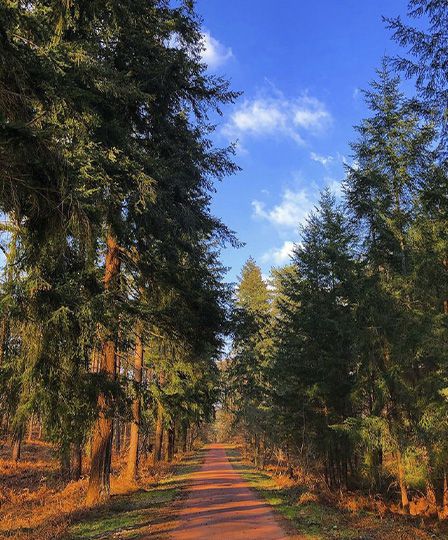 Most visitors to France plough on through Picardy, southbound to better known holiday spots, but it's worth lingering in this tranquil region to cycle through its vast fields and to explore its chateaux and villages. Inland from the popular resorts of Le Crotoy and Saint-Valery-sur-Mer, Aumont is a sleepy little hamlet that is home to the refined and luxurious B&B Les Chambres d'Aumont, set in the stable block of the owners' elegant chateau. Host Stéphanie serves an incredible breakfast that will set you up for a day of cycling the surrounding lanes through vast cornfields, under big blue skies. From there, too a day trip to historic Amiens is easy; visit its grand cathedral and take a boat trip on the canals that separate its so-called 'floating' gardens that have been cultivated for centuries. Further south, it's hard to believe how remote the village of Saint Germer–de–Fly feels when it's an hour from the suburbs of Paris. At Les Chambres de l'Abbaye, host Chloé cooks up a feast for her tables d'hotes using local produce, served in her antique-filled dining room. After a gourmet breakfast, head out to the impossibly beautiful village of Gerberoy, all climbing roses, abundant wisteria and neat-bricked maisons.  
Further east, the region brings you a trio of extraordinary chateaux: Chateau at Chantilly is easily a rival for the Loire Valley's turrets and towers, Chateau de Compiègne was built to rival Versailles; and Chateau de Pierrefonds does a good line in grand exteriors, towers and crenelated roofs, but is largely empty within after Napoleon III was deposed, the architect – Eugène Viollet-le-Duc – died and the money ran out. Just over an hour north, at Corbie, the interiors at Le Macassar more than make up for it. This welcoming B&B is a celebration of all things 1920s and 30s, with spacious rooms and exquisite décor.   
View places to stay in Picardy >
This article was written as part of our Re-bonjour campaign. See more here.
More inspiration…
Quintessential France
Explore our collection of quintessentially French places where you can live like a local and immerse yourself in the culture.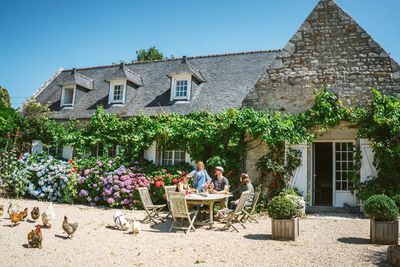 Places to stay in France
Browse all our places to stay in France, from romantic French gites and boutique B&Bs to coastal hotels and grand chateaux.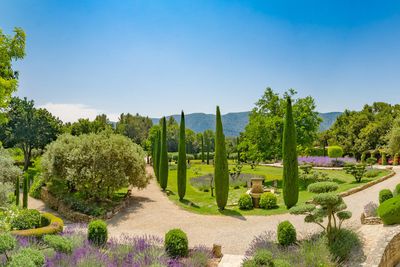 Be inspired by these beautiful French gardens
France has some of the most impressive gardens in Europe. We round up some of our owners' top tips for recreating a French garden at home.