Things to do in Cornwall by Sawday's
If you wrote out all the things to do in Cornwall – every walk, beach, cove and cafe, it would be an endless list of everything from outdoor theatre shows to scenic hiking and water sports.
We've drawn inspiration from our hotels, B&Bs, inns and self-catering places, as well as our team's knowledge, to put together our favourites. We hope they get you looking beyond the guidebook and get you excited about exploring such a diverse part of the country.
You'll find tropical gardens, playful seals that bump surfers, dramatic island castles and miles of Cornwall's legendary walking trails. Start browsing here and when you-stay at one of our places, local tips and our knowledgeable owners will guide you to even more great discoveries.
Places to explore
Some of our favourites sights and spots in Cornwall, from tropical island gardens to seafood restaurants and secret beaches.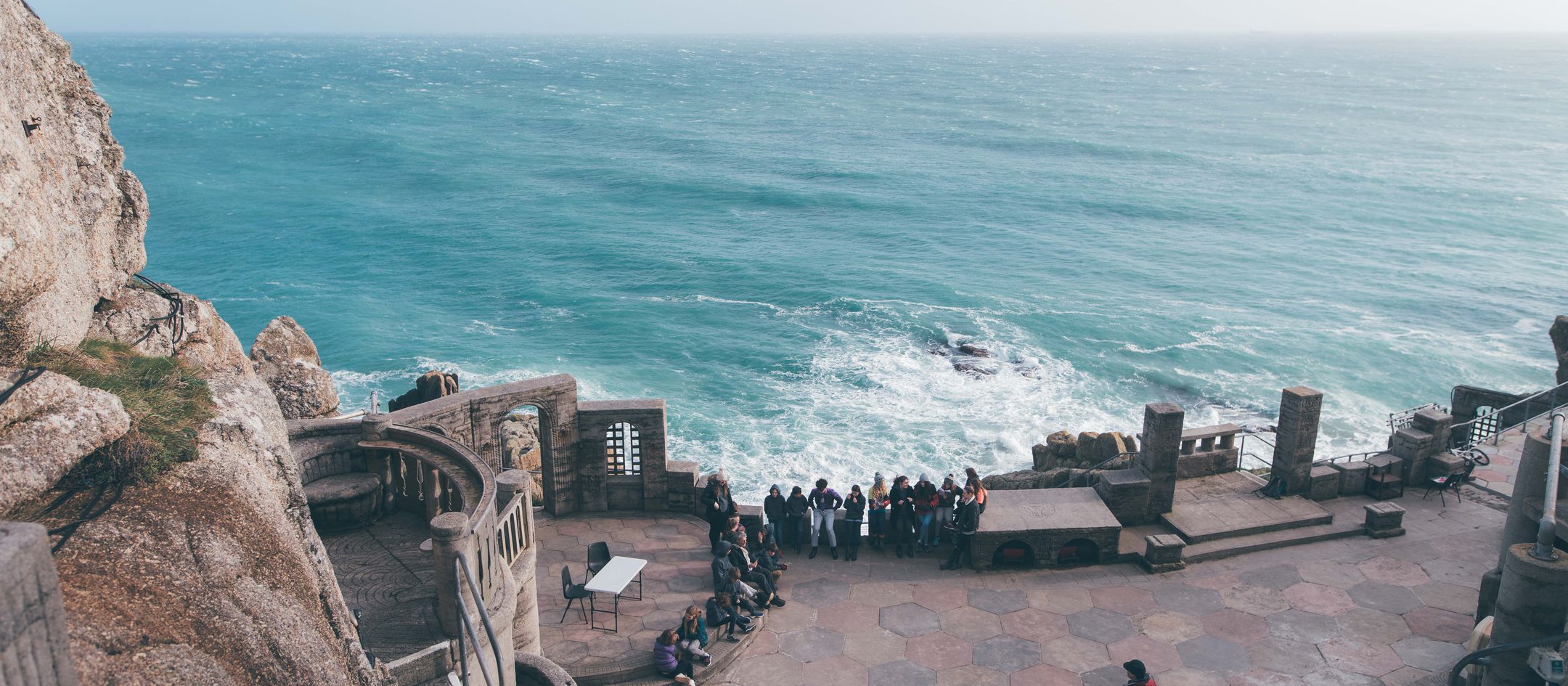 The Lizard is more than a novelty as the most southerly point in Cornwall. It's a National Trust location with spectacular coastline, hidden coves (Kynance is a team favourite) and specialist seafood restaurants serving fresh catch from the harbours.

Padstow has more to offer than its famous food scene. It's the start point for the 18-mile, largely traffic free Camel Cycle Trail, great for watersports and you can also head over to see the historic fisherman's cottages in Port Isaac and Rock.
Even if there isn't a show going on (which there usually is) this is a stunning place to visit, with the amphitheatre cut into the cliffs above the sea. After the curtain you can scramble down to the lovely beach at Pedn Vounder.
The Isles of Scilly might not seem the obvious choice for a Cornwall trip, but as spring comes earlier on the islands the gardens and surrounding coves have a tropical feel, well worth the 3-hour ferry from Penzance.
The squat, round castle just outside Falmouth really puts on a show. Kids will love meeting costumed characters from all eras of the castle's long history and you can stroll back to town or to the lovely beaches in minutes.
Less well known than some of Cornwall's big tourist draws, the Roseland Heritage Coast and the thin peninsula at its western end offer the possibility of finding some of that stunning cliff path and turquoise waters, but without the crowds.
A deservedly famous spot, the old monastery towers above the bay outside Penzance. Arrivals need to be timed around the tide, when the narrow stone path out to the island is exposed and you can cross to look round the gardens.
The restoration and maintenance of these storied gardens in eastern Cornwall is a labour of love that began in the 90s and continues to this day, resulting in a lovely spot full of sculpture, topiary and a daunting rope bridge.
Places to walk
Three great walks: Head out on foot in any direction in Cornwall and be sure of a lovely hike, but here are a few of our personal favourites.
Distance: 6 miles
Time: Approx. 3 hours
Start point: St Ives
This is a fairly challenging route, with some scrambling and tricky footing, but spectacular views. Start off heading past the Tate Gallery and then climb and fall into coves along the coast path, returning inland if you fancy a change of scenery and less elevation.
Distance: 5 miles
Time: Approx. 2.5 hours
Start point: Porthcurno
There's nothing like walking to the end of the world (ok, the end of the country). This manageable route gives you views of Logan Rock and the Minack Theatre, before bringing you out to the sight of the Atlantic stretching away in front of you.
Frenchman's Creek Circular Walk
Distance: 3 miles
Time: Approx. 1.5 hours
Start point: Helford Village
A pastoral change from Cornwall's wealth of cliff walks, this inland loop follows a creek through countryside that inspired Du Maurier, with minimal climbs but still amazing views over to Falmouth and a welcoming finish at The Shipwright's Arms.
Our favourite destinations in Cornwall
Great places to base yourself for a Cornish adventure, from the golden light in arty St. Ives to distant Penzance with dramatic views of St. Michael's Mount.
Our favourite Cornwall holidays
Take the dog to pull you up the cliff paths, the kids to make grand sandcastles, or just hide yourselves away for some quality beach time.
Places to surf
Cornwall has surf spots suitable for all levels. It's worth asking locals what the waves are doing on the day, but here are a few spots we often head for.
With consistent waves coming off the point you'll find Sennen popular and often crowded. Gwenver is a little quieter and gets the longest sunset in the country, making for some beautiful evening surf.   
Gwithian isn't for beginners. It's fairly exposed to the elements, but there's also seals from the cove next door,  who've been known to come and "join in", knocking people off boards and nipping at their leads.
This is a local's spot rather than a tourist beach, although it does have the great Blue Bar. Waves are less consistent than in some places but if the surf's no good, the coastal path over to St. Agnes is a lovely alternative.
The best beach if the wind is southwesterly, the deep bay produces a good range of waves from one end to the other and is more suitable for beginners, with classes available if you're starting from scratch.
Places to eat
Cornwall has become a foodie haven on a larger scale in recent years, with places popping up in converted barns and on clifftops. These are our top picks.
Come for the fish tacos, pork burritos and passion fruit mojitos, stay for the mini golf. It's a classic combination.
Bright, breezy, right on the harbour and incredibly dog friendly. Described by one of our team as the best brunch she's ever had.
A Cornish catering legend. Feast nights down on the beach involve bringing everything (even a chair) yourself, for great food and a unique atmosphere.
Woodfired everything at Retorrick Mill near Mawgan Porth, where Scott and Babs make up the menu day by day, sometimes having only a single superb dish.
More Cornwall inspiration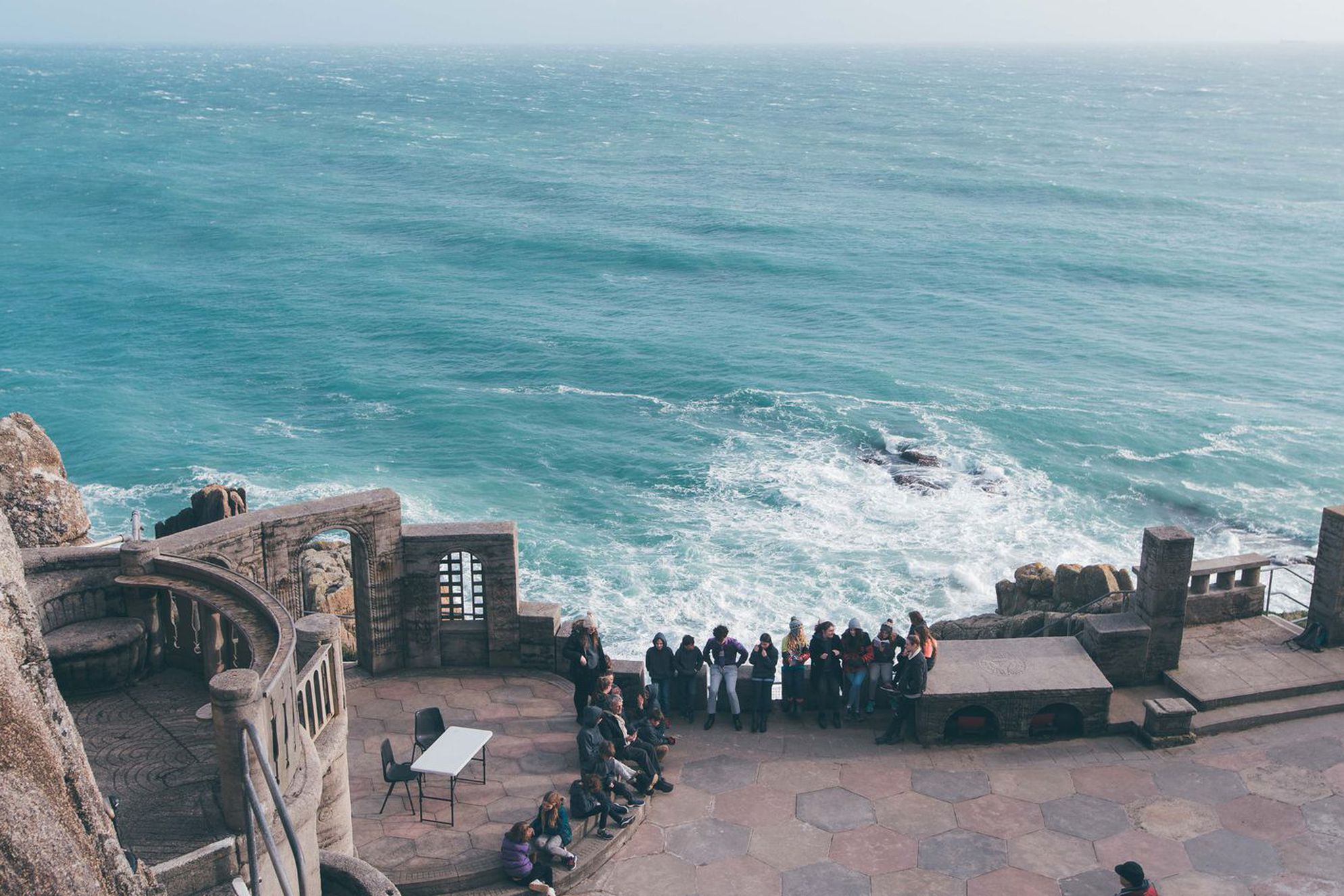 Our guide to Cornwall: our most popular destination within Britain, offering everything from culture and white sandy beaches to coastal walks and incredible foodie spots.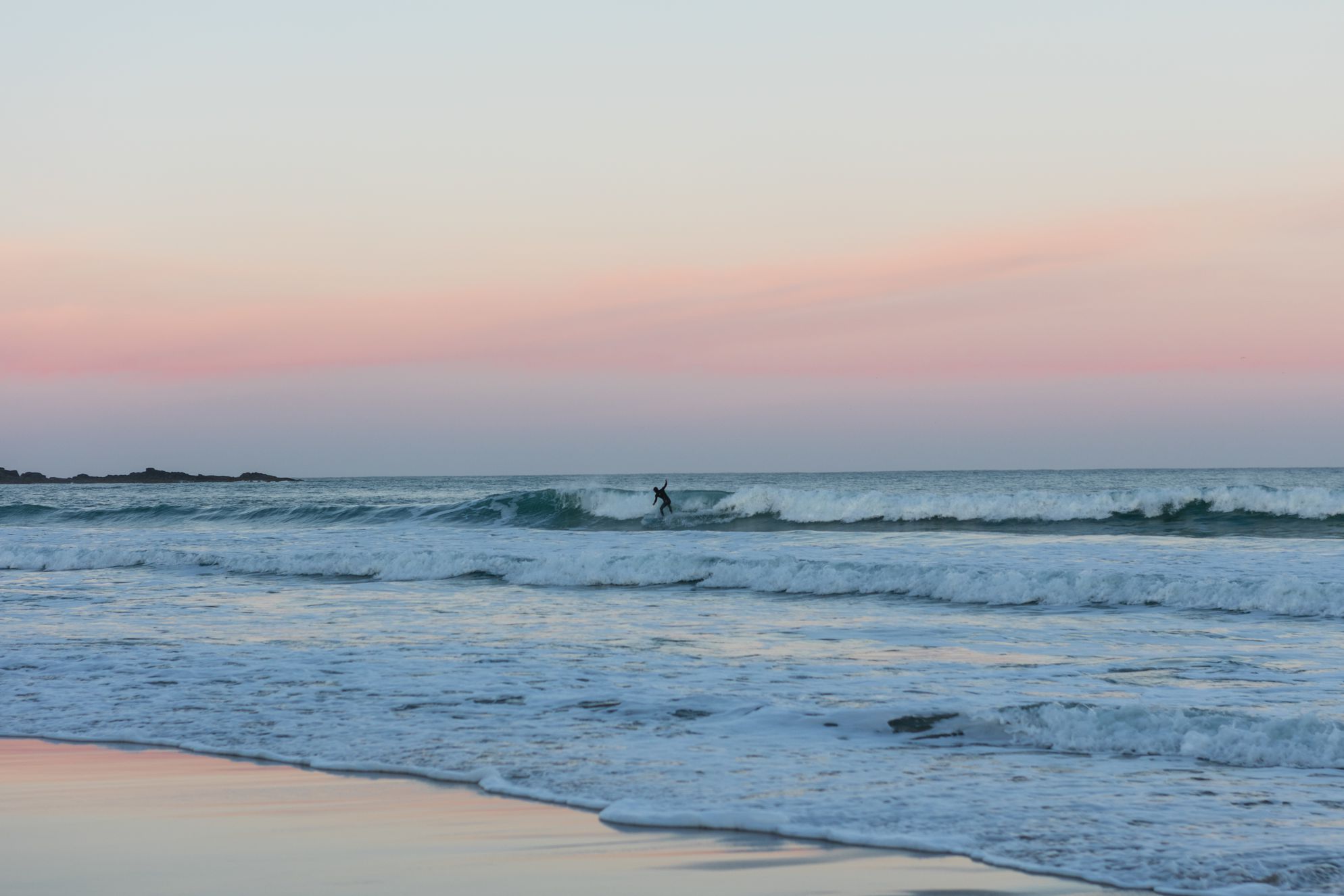 Cornwall is renowned for brilliant beaches: a few hidden gems, those great for surfing, Blue-Flag beaches ideal for the family, and a few that welcome dogs year-round.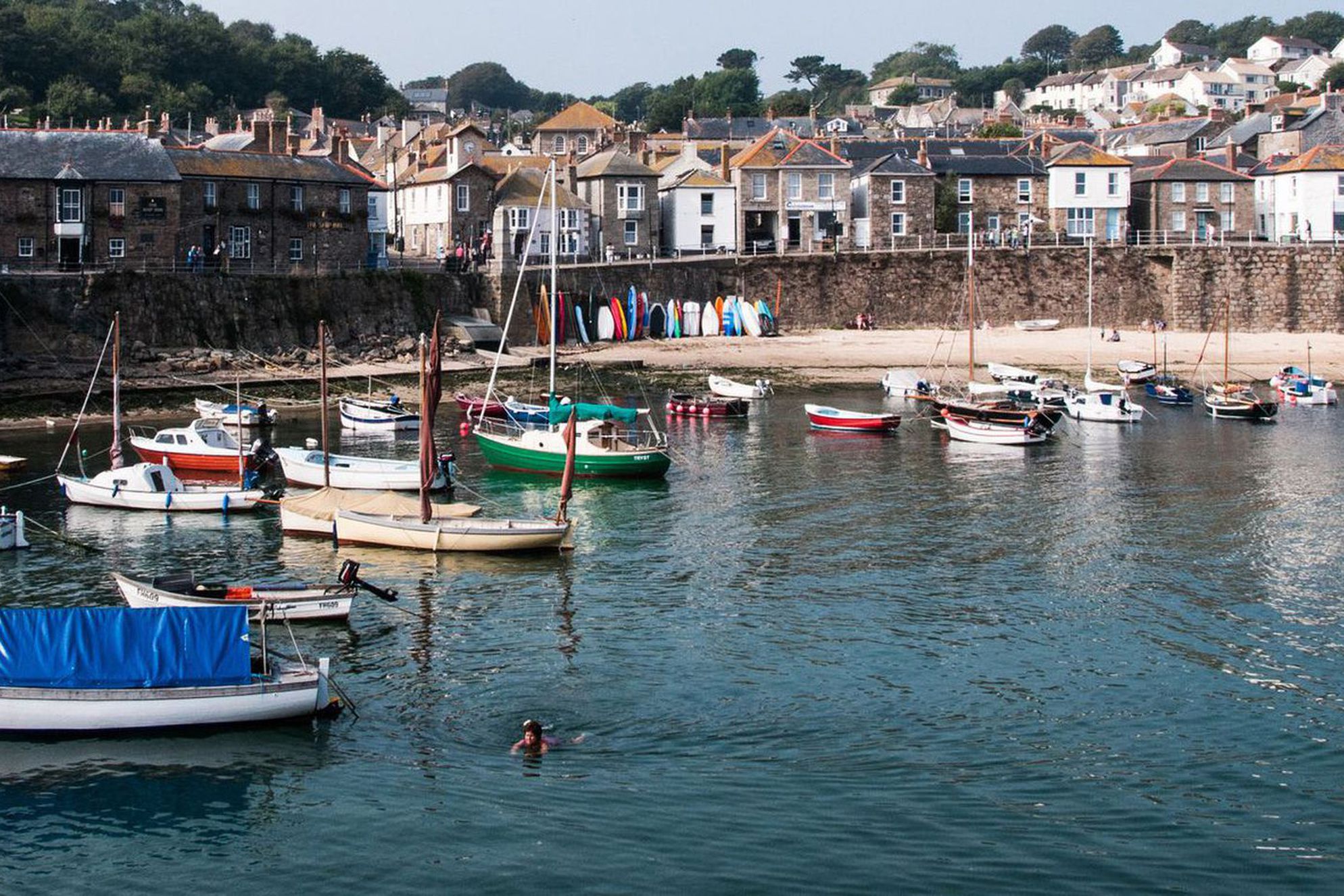 Want to know the best places to stay in Cornwall? Here you'll find inspiration for your next trip, you can also browse all our special places to stay within the collection.