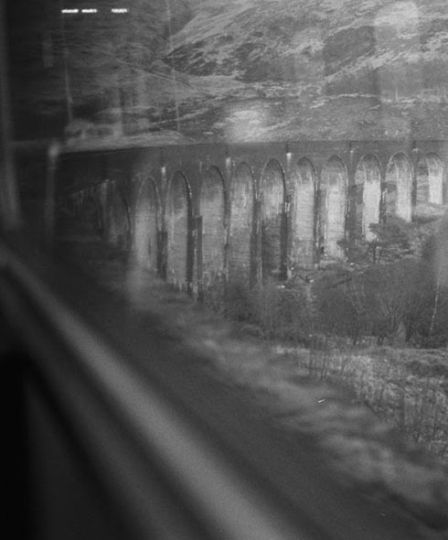 One Epic Journey
In this landscape, every journey feels epic. Mountains wrapped in mist poured through the windscreen at every turn and double rainbows sprang from the middle of lochs after brief monsoon-like showers. But you don't have to be driving to take it all in. Running between Fort William and Mallaig, the West Coast Line train travels past glossy white beaches, skirts round lochs and crosses viaducts as it whisks you through the Highlands.
Classed as one of Europe's most beautiful rail routes, it's incredibly accessible at around £12pp for a 1.5 hour trip. You step off the train at the ferry port in Mallaig, gateway to the Isles. The only question is, where next?
Local Flavour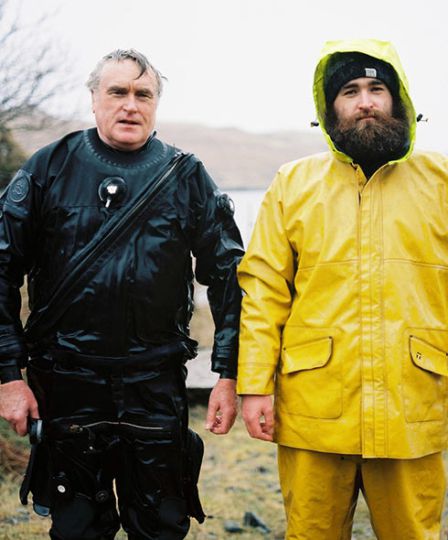 Skye, even by Highland standards, is renowned for its natural beauty, but there's not just a feast for the eyes waiting for you on the famous western isle. Take a self-guided seafood tour and you'll experience oysters so fresh you can taste the chill of the water, mussels grown fat in crystal clear lochs and the best shed you'll ever eat in.
Round 'em up – scallop ranching
In this long inlet on the eastern coast of Skye, Dave and Ben, a father and son team, have invented the unique practice of scallop ranching. In a sort of underwater cattle drive, they move young scallops into shallower waters to protect them from stormy seas and predators, then tend them for seven years, refusing to harvest them until they weigh at least 250g. Needless to say, they are much in demand by local chefs, harvesting to order for restaurants like the Dulse & Brose in Portree. When asked if he ever wonders why he gave up a career as an engineer diver to work the freezing waters of his scallop farm on Skye, Dave replies unequivocally, "I love it. I'm incredibly proud of what I've created. Just never have a hangover."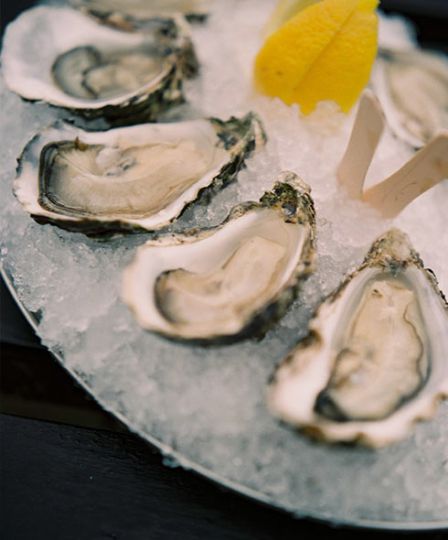 Oysters with altitude
Take everything that the phrase "oyster bar" conjures up and heave it into the sea as you cross over to Skye, because this place shucks all the fuss from great, simple seafood. High on a hill above Carbost, indicated only by an easily missable sign, is a small shack that serves freshly-shucked oysters for a pound, garlicky langoustines and heaving seafood platters, with views of the loch and snowcapped mountains thrown in as a free garnish.
The road less travelled
There's hardly a crowded part of Skye, but Coruisk House is remote even by the island's sparse standards. Not even the community delivery van makes it down the 13-mile, single-track lane to Elgol, where Iain and Clare, who have most certainly succeeded in their attempt to leave London life behind, run their small restaurant with rooms. Fortunately, chef Iain serves the freshest Skye ingredients, like Sconsor scallops and just-harvested mussels, with such simplicity and authenticity that their six tables are usually full. We defy you not to eat every morsel of Clare's home-made treacle bread.
Secret or Social?
Top Secret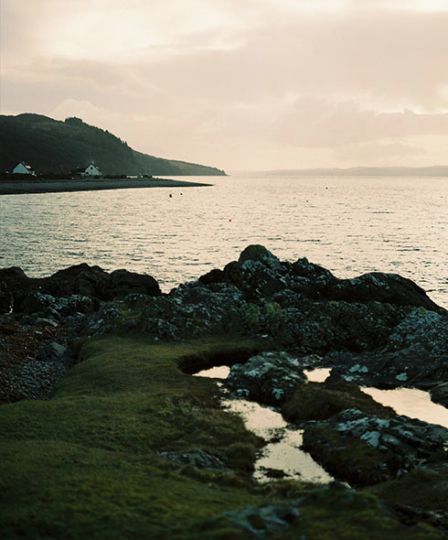 The white coral beach of Sandaig Bay is a serene sweep of coast that looks towards Skye over the calm waters of a narrow strait. Its one resident of note, naturalist and author of Ring O Bright Water Gavin Maxwell, is remembered in the continuing presence of the nearby otter sanctuary that he founded.
Get Social
When in doubt, head to the pub. Gaelic music, traditional not just in its sound but in its spontaneity, can always be tracked down if you listen out for it. Iain and Clare at Coruisk House swear by The Old Inn at Carbost for music each Monday, Wednesday and Friday, you can even bring your own instruments.
Learn Something New
It might be more accurate to invite you to learn something old, as we recommend a unique travelling companion. Before the time of maps on your smartphone, cheap air travel and road bridges, life was very different for visitors to, and residents of, these isolated regions. In their book Island Going, Robert Atkinson and John Ainslie describe a 12-year journey in a small yacht around the Western Isles and they give a vivid picture of the hardships that people faced and the curiosities they came across.
Taking the book on your trip is like carrying an old map, as their travels spanned the years of the Second World War and the account is peppered with the changes they saw, the history they learned, the strange characters they met and some fairly odd stories, not the least of which is their own. The reason for their decade-long expedition? Birdwatching. They were simply determined to catch a sight of Leach's Fork-tailed Petrel. A spirit of stubborn adventure that suited the highlands perfectly.
An unmissable experience
The sea beckons from between the peaks as you travel the western coast and even though bridges have made crossing to the islands quicker and easier, ferries have been a vital part of the community for centuries and rolling through the waves gives you a feel for the remoteness of island life as it once was.
Between Easter and October, a ferry runs from Glenelg to Skye, a route which has been served for over 400 years and even featured in Boswell and Johnson's storied Hebridean Tour. The ferry's future, threatened by the Skye bridge, was secured when the local community bought it, enabled by a National Lottery grant in 2006. Take the truly scenic route to Skye and keep an eye out for otters, seals and sea eagles along the way.
There's also a year-round ferry to Skye that runs from Armadale to Mallaig. There's only one sailing on Sundays and three on weekdays, plus the tides can cause departure times to vary, but it certainly is "over the sea to Skye", the way explorers and visitors have arrived for hundreds of years.
Explore Scotland…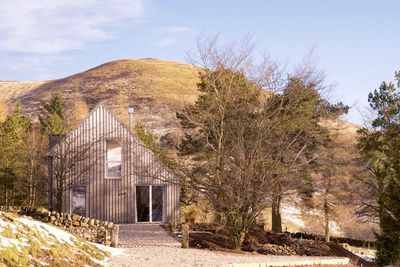 Holidays in Scotland
Choose from cosy self-catering cottages overlooking Skye's beautiful coastline, quaint bed and breakfasts in the mountains, smart hotels in the Outer Hebrides, and inns with lots of charm and lovely log fires.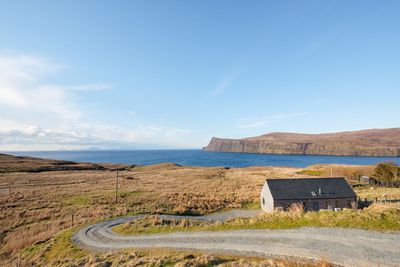 Places to stay in Scotland
Stroll beautiful Edinburgh, hang out in lively, arty Glasgow or roll down the coast stopping in quiet harbour towns. The dramatic landscapes of the highlands await to the north and remote islands to the west, like picturesque Skye and Islay.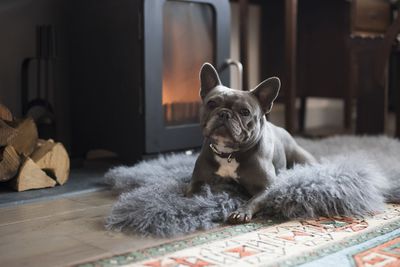 Dog-friendly breaks in Scotland
Why set off for a place with lovely woodland rambles without your dog? These hotels, inns and self-catering spaces are perfect for people and pets alike to curl up and nap or head out and explore.