My husband Franck and l will probably never own a swish car, but on the rare occasion we take a taxi, we want it to be better than our own car. We want to experience sitting on leather seats, feeling that the car has been designed for our comfort and enjoyment, with a chauffeur up front. We certainly don't want to sit in an old banger! 
The same goes with gîtes. When you're working hard all year to accrue holiday days and save money to go abroad, you don't dream of staying in an accommodation with IKEA furniture and needing a lick of paint. We have that at home!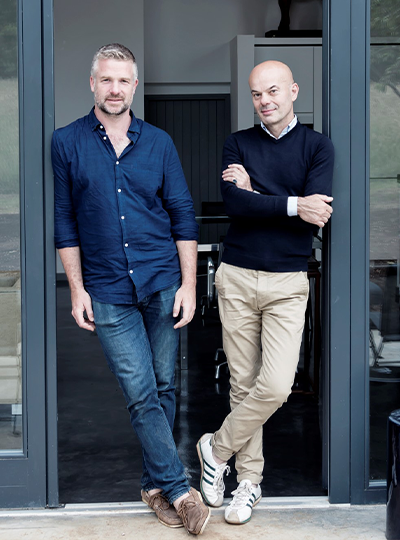 The first time we stayed in a gîte was in the turret of a château in Burgundy 15 years ago. The obvious passion the owner had for his château made it a holiday to remember. As did the turret's filthy state. It was up to the guests to leave it in a clean state for the next guests, which didn't work! 
Gone are those days when gîtes were unloved properties in need of renovation, full of brocante furniture or mismatched crockery from Granny's attic. That type of gîte still exists, but nowadays running a gîte can be profitable, meaning that owners can invest in their product. Some gîtes are cheap and cheerful, some are the owners' homes which they move out of to make way for guests, whilst others are totally designed with the guest in mind. 
What they all have in common is their aim: that each and every guest wants, at the end of their holiday, to return.  
Franck and I have worked very hard to achieve this aim. We renovated Le Mas & Le Mazet with the comfort and enjoyment of our guests in mind. We invited 20 Dutch (very direct!) friends to be test guests before we opened. We have invested in important items like beds and sun loungers, but have sourced affordable wine glasses and a dinner service which guests can break without worrying. We ensure that guests have privacy, can bake a cake or ask for restaurant reservations to be made, have a massage, watch Netflix or CBeebies… whatever they need.  
We started Gîte Guru when another couple, opening a gîte near us in the Dordogne, contacted us via Instagram to ask for the 'Le Mas & Le Mazet recipe for success'. We jumped on the chance to help them with interior design, marketing, communication, business matters, taxation and even the dreaded changeover day. We relish the challenge to help make other people's gîtes successful. We don't see it as creating more competition, we see it as increasing the quality of what's on offer in our region and country.  
What we love about staying in a gîte is that it becomes a temporary home in a different location, unlike a short break in a hotel or B&B. A gîte offers you independence and privacy, letting you feel like you're living like a local. You transplant yourself, albeit temporarily, to a place different from your own home. A place which might have a pool, or where you can be outdoors all day long, or fill the fridge with unusual cheeses and wines.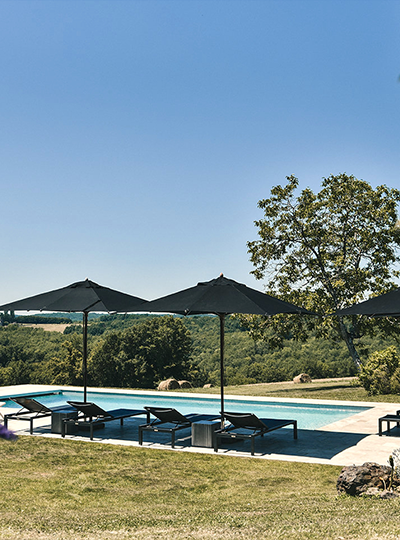 There are lots of amazing gîtes out there, run by people who want you to love their place as much as they do, and to have a holiday to remember, but there are also some that are not up to scratch. It's now such big business that it can be hard to know which to choose. So, if you're not staying with us (or using Sawday's!) here are a few things to check when you're gîte hunting.   
Is the outdoor space up to scratch? Hopefully you'll be spending a large amount of time outside, so does the gîte allow you all to eat (in the shade), sunbathe (in the sun), play games and also get away from each other?

 
Unless you want to be around other families, check whether the gîte will give you privacy. If the owners live on site, or there are other gîtes on the property, will you still be able to enjoy some privacy?

 
Are you aware of any hidden costs? Most gîtes include their costs in their rental rate, but some don't. You might end up being charged extra for an end-of-stay clean or for heating the pool. There are even places that read the electricity meter with you when you check in and out!

 
Are you looking for recommendations for what to do, where to eat and how to entertain the kids during your holiday? Or even better, do you want a concierge service? If so, look at the gîte's website and you'll see much information the owner already shares, and whether they offer a concierge service
When you rent a gîte you are paying for holiday accommodation. This doesn't include travel insurance, so take that out separately and add cancellation cover

 
If a gîte website looks old-fashioned or advertises rates from last year, beware! 

 
More inspiration…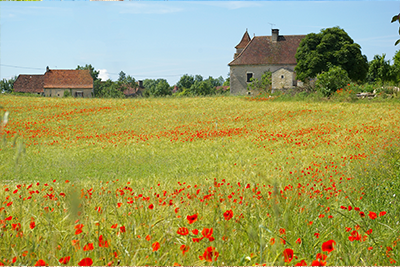 Bad French, wonderful France - my first ever gîte holiday
Chris, from our very own team, recalls eventually finding then instantly falling in love with, his first ever gîte.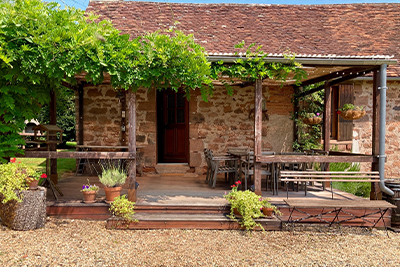 What is a gîte?
Our very own Nicky de Bouille writes from the banks of the Loire on the origins, pleasures and definition of the humble gîte.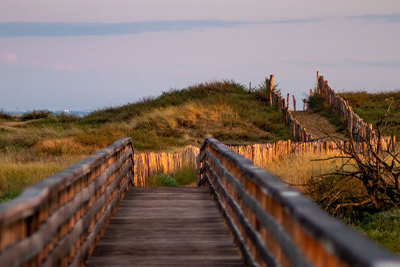 The joy of getting back to France
There's nothing like arriving in France after a long break. Even though it's just a Channel hop away, France always feels so intoxicatingly different.