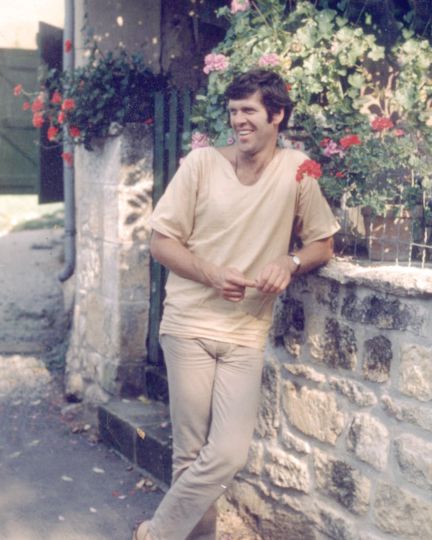 Some of the great rail journeys of Europe begin in Venice. On my way back to Britain I have several times hopped off at Milan and taken the short ride north to the lakes, where nature and man have combined to produce a dazzling Romantic landscape. Roman senators would retire to contemplate their careers in villas here, and it has been a European favourite ever since. I have often wondered where I would spend my last weekend on earth. I choose Lake Maggiore and its tiny Isola die Pescatori, only a hundred yards from the shore but a hundred miles from the real world. At one end is the little Hotel Verbano, with a garden that leads to the water, into which I would slip for a swim before breakfast, the water cold and clear. The buildings are unrestrained and elegant, the lake in the foreground and the Alps in the background. 
My wife Em and I have long known a handsome house on the eastern shore, La Polidora, whose owner, GianLuca, has created his own arboretum (pinetum) protected by the World Wide Fund for Nature. This is spread over a huge lakeside estate, with its own pebble beaches, acres of lawn and rare plants, woodland and silence. Following a morning on his beach, we joined GianLuca on a boat trip to lunch across the lake. After a crossing of silky smoothness the boat throbbed idly under a low stone bridge and into a tiny harbour fringed with attractive houses. I wondered how the Italians build with such consistent grace, and gave thanks that it is they who have inherited this paradise rather than others less aesthetically sensitive. 
Although luxury can reduce me, like any man, to embarrassing obsequiousness, I prefer simplicity. There is a simple house on Lake Como called Fisherman's House from which you can almost dangle your feet in the lake. The pebble beach on which the old house stands is yours, and you can take the old rowing boat across the lake to Varenna. I can think of few more perfect places to write, to learn, or just to be. I am kicking myself for not going there to write this book.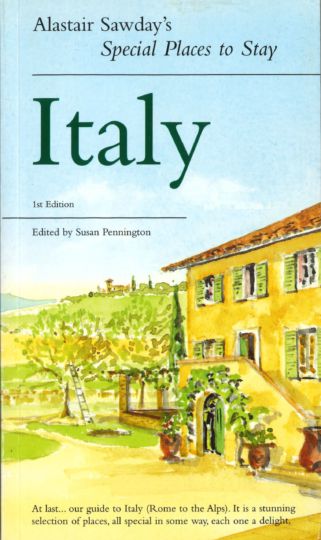 The Veneto produces some of Italy's finest wines under the Soave label, and has also produced a delightful story. I am quoting direct from Simon Loftus, a childhood friend who became one of the UK's finest wine writers and the Chair of Adnams, the Suffolk brewery. He and his wife, Irene, were exploring the Veneto and, perusing our book, chose to stay in La Rosa e Il Leone: the place is hard to find, behind a high wall and tall iron gate at the edge of the village of Colognola ai Colli, but the gate creaks open to a romantic, overgrown garden filled with trees and columns and ruins and flowers, and then you discover that the garden is shared by two nineteenth-century houses, in one of which the sisters live; the other is occupied by their guests. Two of the three sisters were there, Valeria and Giovanna Poli, and they told us their story. Their father (an industrialist from Verona) had bought one house as a place to escape from his womenfolk and immerse himself in his books. His wife protested so he bought the second house and created this elaborate garden for her, and one at the bottom of the garden. After his death the sisters stayed on, offering its three big bedrooms to those, like us, looking for somewhere interesting to stay.  
So we slept between the finest linen sheets, took breakfast overlooking the garden and explored the large house from top to bottom. Which was how I discovered the cache of wine…
I knew that the name of the place honoured the sisters' parents (his Lion of Venice, her Rose of Lombardy) so when I found a book, La Rosa e il Leone, lying near the wine I expected to learn of their history. But instead I read of Rosa Luxemburg and Leon Trotsky, and began to realise that Valeria was a frustrated revolutionary. This longing to find her own way of doing things prompted her decision to become a wine-maker.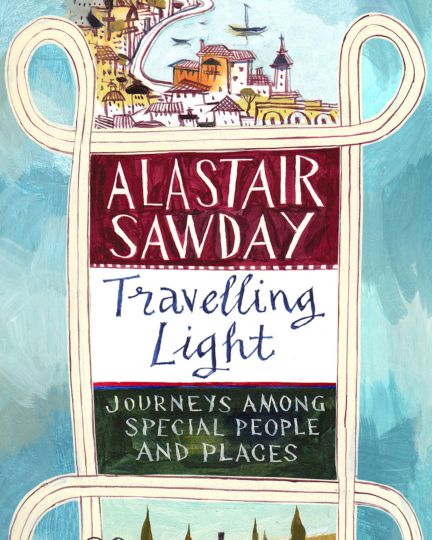 In 2004 she decided no longer to sell their grapes to the local co-operative, and for three consecutive glorious vintages, until the labour became too much for her, she selected the best, late-harvested bunches, which she dried on racks for several weeks until the sugars were concentrated and the flavours complex, and it was time to crush and ferment them. Valeria had the help of a local oenologist, but she followed, almost step by step, the instructions of the sixth-century sage Cassiodorus. He it was who first delimited and regulated the vineyards of Soave, and it is in his honour that Valeria named her wine Cassiodoro. 
But alas, that was that – for Valeria has no means of selling the wine that she had so lovingly made, apart from a few cases in her immediate locality. There is stayed, slowly maturing in a cool room at the bottom of her father's house, until I discovered it. 
Down in the basement, Simon tasted it. He returned upstairs in a state of barely suppressed excitement, for he had found a wonderful wine and on the spot bought half of it for Adnams, and then sold it on to his friends and most deserving customers. I bought six bottles and treasured each sip, not least because I treasured, too, the story behind it.  
I cannot leave northern Italy without mentioning the International Slow Food Movement, whose headquarters are in Bra, to the north-west and close to Turin. In 1986, Carlo Petrini, a food journalist, saw that a McDonald's was about to open in Rome's Piazza Navona. This was a red rag to a bull: for Petrini, McDonald's epitomises the mediocratisation of the food world and the dominance of the American fast-food industry. Carlo resolved to fight fast food with slow food.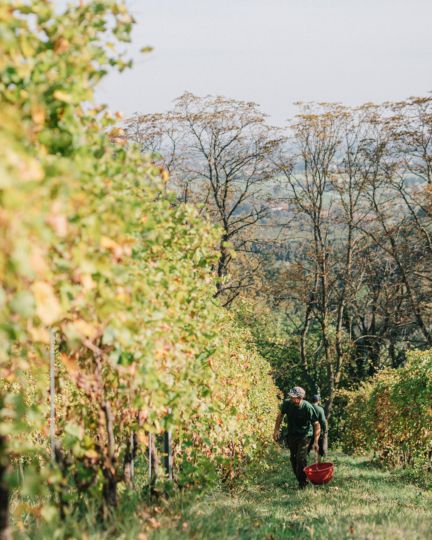 The other event that triggered Petrini's revolt was the near-collapse of the Italian wine industry when a Piedmont wine-maker was convicted of adulterating his wine with industrial alcohol. National sales plummeted by a third. 
In 1989, the Slow Food Manifesto was launched, a clarion call for gourmets: 'Against the universal madness of the Fast Life, we need to choose the defence of tranquil material pleasure. Against those, and there are many of them, who confuse efficiency with frenzy, we propose the vaccine of a sufficient portion of assured sensual pleasure, to be practised in slow and prolonged enjoyment.' 
In spite of this apparent hedonism, the movement is committed to promoting integrity and authenticity, and has established its own University of Gastronomic Sciences, whose courses include mouth-watering access to artisan producers and growers all over Italy: cheese-makers, bee-keepers, wine-makers, ham producers, olive oil-makers and others. Every November, in Turin, there is the Salone del Gusto, a slow food global feast for artisan growers. At the same time is Terra Madre, and international gathering of small-scale producers. I have known people talk of it with tears in their eyes. No wonder, for it is the world's greatest display of good food.
More inspiration…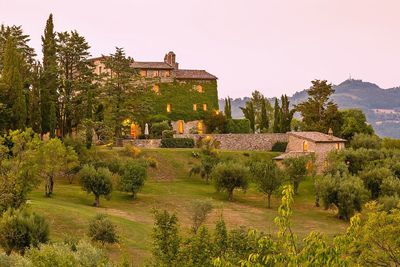 Sawday's at Home: In Italy
Discover how you can enjoy a Sawday's Italian holiday at home; cook up a feast using our owners' recipes and learn how to create the perfect alfresco setting at home.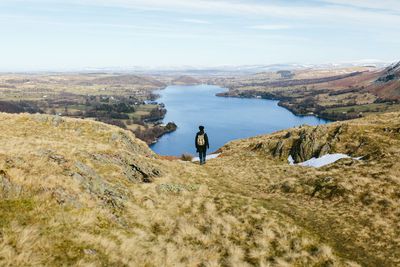 Take a Detour
Head over to our content hub, Detour, to read some of our favourite travel stories from over the years. Find articles written by travel writers and slow guides to the UK's much loved regions.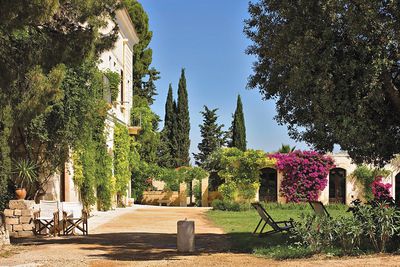 Places to stay in Italy
View our collection of over 450 beautiful places to stay in Italy; with everything from rustic farmhouses to beachside villas and chic city apartments.