'You can't fail to relax in the warmth of the owners' kindness and their wood burner, and the comfort of their delicious vegetarian food. It's rustled up effortlessly on the Aga from garden grown produce and served on colourful local crockery in their homely kitchen.' – Jenny on her Yorkshire shepherd hut stay.
'The perfect home for weary travellers with a host who was happy to share his home and his knowledge so much that I went swimming in the lake on his recommendation. I knew I had found a bit of heaven.' – Chantal on her Lakeland cottage stay.
'As the owner Sue says 'We embrace the idiosyncrasies of the house rather than make too many changes' pointing out a deep groove in one of the kitchen beams and showing us where a well was once the hub of the house. The owners exude the same warm hospitality as the Aga which now takes pride of place in the kitchen.' – Colette on her sixteenth-century Sussex farmhouse stay.
'The flat was situated above a little pub, on a street with independent shops and friendly locals happy to advise on what to see. A short walk took us to the beach and we had to give in to the very strict seaside law that Friday Night Is Fish & Chips Night. But the icing on the cake was when landlord Nigel appeared and offered us sole use of the pub – his pub! We were thrilled and spent a happy couple of hours pretending it was ours, dancing to records & planning our return.' – Meriel on her night above the pub in Ramsgate.
Every single one of our Sawday's places is inspected to help us find the special something, and special someone, that makes it a Sawday's place.
Find out more about inspecting here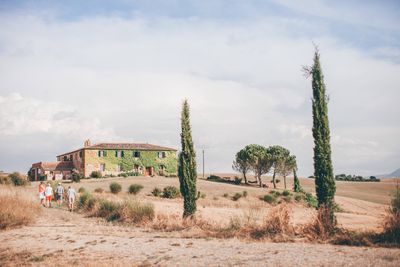 Beyond handpicked – how and why we inspect
What we look for, why we do it and how we're not sure whether or not inspection is even the right word!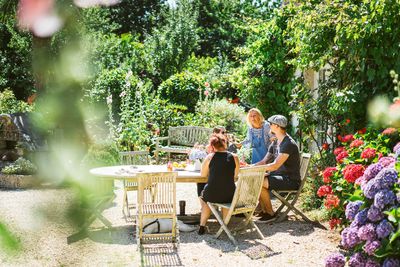 Humanity over thread count
Our founder Alastair Sawday on the importance of personal connection and how Welshmen, cellos and bikinis play a part in the company's identity.
A Scandi-rustic retreat in the English countryside
On a guest inspection in Wiltshire, Becca Lawson discovers a nineteenth-century barn restored with modern Scandinavian design values and traditional craftmanship.