I have been running a B&B for 29 years, which is about 18,000 breakfasts! I am still smiling and I still love guests that come to me via Sawday's. Are they of a certain type? Well, maybe, in that they value and trust the product of Sawday's and thus, I hope, come to me trusting that their days here will be a little more than tolerable!
That trust is also part of the way that Sawday's work. I pay them a fee, they nag me to take decent photographs after 28 odd years of terrible ones and then they produce a really good-looking, clear website and I get charming guests who are coming to me for more than a place to stay.
As for Inspection…  Is it a bit like having your dorm inspected? Absolutely! You are on your toes, but that is exactly as it should be. The inspectors are there to check that guests will love the place and that I will do my utmost to make sure they do. It's a little nerve wracking (at least the first time), but I wouldn't have it any other way.
In a world of computers and forms and call centres, it is what makes Sawday's stand out. They are still people-centric from first to last. Real human beings come to inspect you and talk to you. The trainee and Nicola who came to see me were easy going and helpful, although both of them said that my house was sooo much nicer than my dreadful photos and suggested (with a boot) that I got a professional photographer.
Sawday's also write the entry on their site, not the owner, so you do not get me trying to tell you that our place is the best. My house is not the grandest and it does not have the largest rooms but they took it into the collection because of the feel of the place and I've welcomed many guests over the years who I'm proud to say have agreed with that instinct.
In fact, 75% of my guests are referrals or returnees. Many years ago a young couple came here to stay and as they walked in he told me he could have sworn he saw a grown man on a scooter whizzing across the kitchen, chased by a terrier. A couple of days later, when they left, he said that having spent some time here, he realised that it was really perfectly normal behaviour in this house. They DID return another time!
I have been with Sawdays for eons and I just cannot imagine doing business with anyone else.  I confess, I have dabbled, but they were NOT the same! I have always had nothing but courtesy and good humour from everyone I have dealt with and there is a huge amount to be said for consistency of staff. They have never told me how to run my business or decorate my home, but they did once ask me if the house or barn have any quirks. I told them not really, just the owners.
Every single one of our Sawday's places is inspected to help us find the special something, and special someone, that makes it a Sawday's place.
Find out more about inspecting here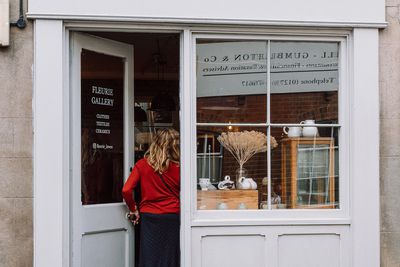 Some of our favourite inspection experiences
Inspection trips throw all sorts of things at us, from nine-point turns in muddy lanes to extremely friendly dogs and severe tests of our lemon drizzle cake capacity.
A Scandi-rustic retreat in the heart of the English countryside
Guest inspector Becca Lawson discovers Scandinavian design principles and traditional craftmanship at a converted nineteenth-century barn in Wiltshire.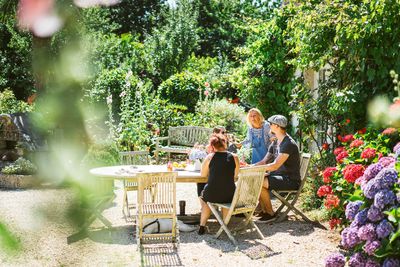 Humanity over thread count
Our founder Alastair Sawday on the importance of personal connection and how Welshmen, cellos and bikinis play a part in the company's identity.