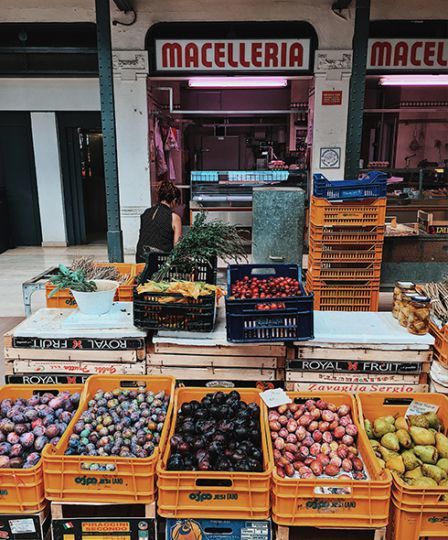 1. The magic of markets
Whether it's the floating food barge in Venice or a gathering in a village square in Provence, there's a wonderful sense of pageantry to European markets. Fruit and veg bursting with freshness spills out of the back of three-wheeled Ape vans, hangs from every roof beam and fills every bike basket. Get up early to beat the locals to the best goods, it's worth it just to soak up the atmosphere, grab a morning espresso and wonder whether or not you really need to buy a kilo of cayenne peppercorns. 
Find the best craft markets in Provence and food markets in Marche, Italy >
2. Lunch is the way it should be – slow and sociable
Food is not fuel to the Europeans – it's a reason to pause, an excuse to talk and a source of enormous pride. People in busy city squares linger over a glass of wine, whole families devour seafood platters in the shade of beachside restaurants and hungry workers gather round huge farmhouse tables in hilltop villas. Once you've been in Europe for a few days, you stop fitting lunch in between other activities and join the chatty groups of locals who make it the centre of their day in every way. 
Discover why Florence and Sicily are the perfect places for a foodie getaway >
3. Scenic train journeys
Europe is a place of spectacularly diverse scenery and the cheap, reliable trains make it easy to rattle your way from the arches of a grand old station to high mountain towns or the sun-bleached platforms in coastal villages. A few favourite routes include Sardinia's little green train, travelling under steam along the aqueducts of Portugal's Douro valley and the colourful Petit Train d'Artouste, which runs down the Ossau mountains with its open carriages providing stunning views and some sharp intakes of breath.     
Let us introduce you to Galicia's FEVE railway and Portugal's stunning coastal rail route >
4. Antique hunting
Wandering down alleys in cities isn't usually something we'd advise, but when it can lead to brilliant bargains on exquisite artifacts, it's worth taking a chance. The French may have given us the phrases bric-a-brac and souvenir, and we love visiting Paris' sprawling Les Puces, but there are plenty of other spots worth rummaging in too. There are fantastic events and permanent shops in Arezzo and Seville, while Granada's Alcaiceria, once the hub of the Moorish silk trade, is still a place to keep an eye out for exotic craftwork and fabrics. L'Isle sur la Sorgue, just outside Avignon, has a bustling Sunday market crammed onto its tiny island!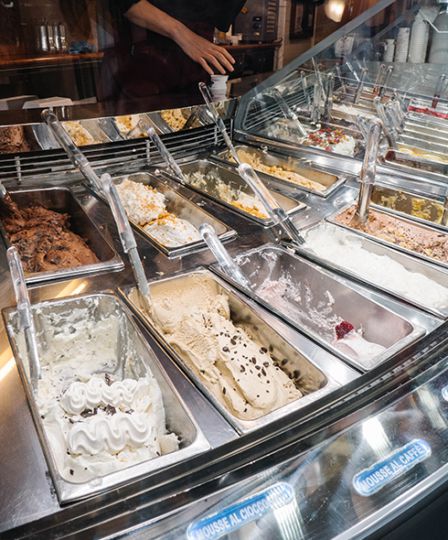 5. Gelato, Gelato, Gelato!
Let's be absolutely clear – this is not "just ice cream". This is handmade heaven in a cone, a symphony of indulgent dairy and the tangy flavours of fresh fruit. It's a crisp blast of refreshment as you bask in the Italian sunshine. It's also increasingly hard to find. As the legend grows, so does the number of places tempting you in, so be wary of cheap imitations. Keep an eye out for a place where the gelato is stored in metal containers. You'll be rewarded with a perfectly-chilled bite of fresh, smooth perfection. 
Taste the best gelato on your next trip to Italy >
6. Eating tapas in the old town
Much like lunch, tapas isn't just about food, it's a way of life. It's part of the open-air, communal culture that sees people flowing in and out of narrow bars all night, filling the streets with talk and laughter. For us Brits, it can be tricky to navigate. We often fail to embrace its itinerant nature, heading out too early, settling in to one place and wildly over-ordering despite the waiter's attempt to talk us down. In San Sebastian, pintxos tours have sprung up to help you find the best bars and slip into the local rhythm. You might have to fight your British sensibilities when it comes to the practice of throwing napkins and cocktail sticks onto the floor, but either you embrace the illicit thrill of littering, or end up with pockets full of rubbish by the end of the night.
View our guide to the Spanish Basque country >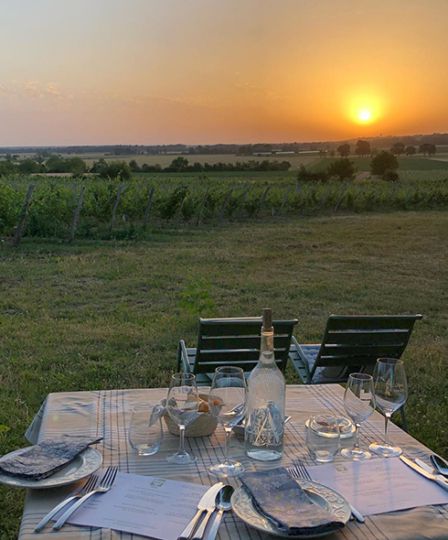 7. Drinking wine where it's made
Sipping wine as you look out over the rows of vines it was made from is one of the beautiful, simple joys that Europe offers by the case. You see the terrain, taste its influence on the grapes at the same time and feel a real connection to where you're standing. There are vineyards all across Europe of course, producing everything from the volcanic flavours of Sicily's slopes to the softly effervescent Vinho Verdes of Portugal. In many of them you'll find wines you'd never see in shops in the UK and some, like Les Roullets in Vaucluse, produces wines that aren't even sold locally. Only those who make the trip and walk its stone terraces will ever taste it. 
Stay on a working vineyard at Château La Villatade, Heredade de Maroteira or A Pampla >
8. Getting tongue-tied
For many of us, the first experience of trying another language is being dispatched by our parents to the local bakery while on holiday in Europe. We stumbled over meaningless sounds learned by rote and marched home triumphantly waving baguettes or bags of pastry. It's still a joy to cobble together a few words and show people that you aren't just visiting their country, you've come to try and understand it. It may end up in frantic charades, or the local grinning as they switch to flawless English halfway through, but the effort goes a long way and the sense of connection is one of the most rewarding feelings travel can give you.
9. Picture-perfect buildings
Europe often feels like you've stepped into a painting, but no image can match the experience of being there. Pushing open the weathered blue shutters of a grand Château and letting warm sun flood into the room, feeling the cool stone of a whitewashed trullo under your feet or the sounds of Parisian streets echoing in the beams of a loft apartment. Running your hands over the tiles of a Moorish palace, winding between the colourful houses of Porto as you head for the riverside. So many chances to live what you've seen and dreamed.
View our collection of the most Quintessential Places to stay in Europe >
10. Café days
The long history of café culture draws you in when you're in Europe. You feel absolutely no guilt in settling in to a corner of a cobbled square, ordering a coffee and disappearing into a book for a couple of hours. Between chapters there's time for a leisurely gaze at the buzz of street life and a bit of people watching, with your sunglasses and the partially-raised book as the perfect cover.
Rome, Lisbon, Bordeaux and Sorrento are a few of our favourite spots to people watch >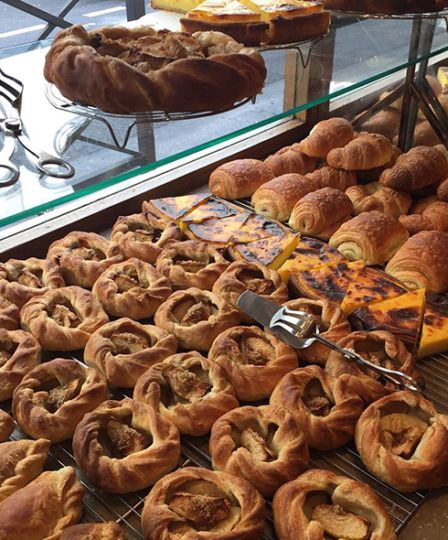 11. Cakes – they just do them better
It's true. From a single glance at a patisserie window you can see how seriously the French take cakes and pastry. The rainbows of macarons, the rich golden glow of croissants, the shining glaze of fruit tartes. Even the perfect combination of crunchy crust and melting centre in the humble baguette is a testament to years of craft. And outside France? Italy's cannoli burst with fresh ricotta and lemon zest, Spain and Portugal compete for the finest pastel de nata and everywhere you go there's a new regional delicacy, from aniseed Mantecados to almond Turrones.
12. Live music
From the fado bars of Portugal and flamenco in Spanish squares, to the rippling rhythms of Irish folk humming down the street, Europe is as rich in music as it is in cuisine. It's not only the sound that'll lure you in, but also the sense of timeless tradition in the dancing, the clothes and the lyrics. It's not just historic though. While it can sometimes feel as if the traditional stuff has been laid on for the tourists, there are places where performers give the classics a new spin and a lively young music scene thrives. The best way to find them is to abandon the internet and ask around. A knowledgeable host will be able to guide you away from faux authenticity to where the music is as much as an expression of a place as it's ever been.
Find the best places to stay in Portugal, Spain and Ireland >
More inspiration…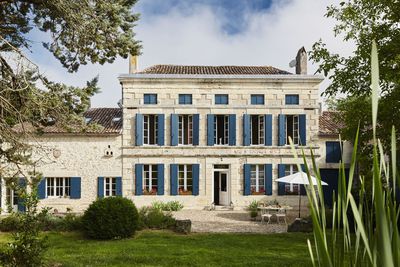 Places to stay in France
Browse our collection of self-catering places, hotels and B&Bs in France, a country famous for its landscape, culture and cuisine.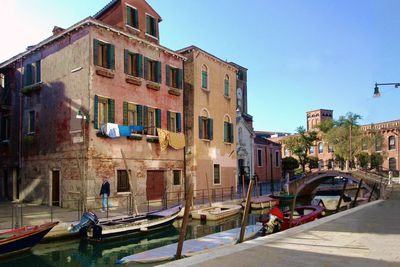 View our places to stay in Italy
Explore the narrow canals and beauty of Venice, the landscape and stylish lifestyle of Lake Como and Garda, the vineyards and olive groves of Tuscany, and the ancient ruins and café culture of Rome.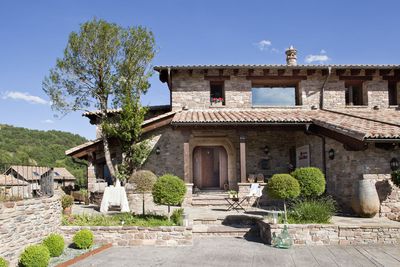 Places to stay in Spain
Browse our collection of self-catering places, hotels and B&Bs in Spain, a country famous for a lovely, warm climate, golden sandy beaches, wildlife-rich national parks, and vibrant cities.