Majestic Edinburgh, crowned by an imposing castle rising above the cobbles of Princes Street, is a joy to discover. Stroll to the Scottish Parliament Building designed by Enric Miralles, wander around the medieval Old Town or the neoclassical buildings of elegant New Town.
Take a stroll down the Royal Mile to the Palace of Holyroodhouse or jump on a free tour around spectacular St Giles' Cathedral. The food and drink scene is smashing: whether you fancy a slap up meal, supper in a relaxed neighbourhood eatery, a dram in a cosy pub or a spot of late-night drinking, you'll find it here. If you visit in August during the Edinburgh Fringe expect to be wowed at the scale of events, and remember to book well ahead. But you can always escape the crowds with a gentle amble around the glorious Botanic Gardens, it has over 70-acres of gardens and superb views over the city skyline.
Recommended holiday cottages in Edinburgh
Why book a self-catering holiday with Sawday's?
For over 25 years we've been inspecting and selecting independent hotels, B&Bs, inns and self-catering places, in the UK and Europe, that are run with passion by real people. Our experienced team visit and revisit each place in our collection to make sure you can feel secure booking directly with the owner. Our self-catered apartments in Edinburgh are filled with character, creativity and a generosity of spirit. Ranging from the humble to the grand, the modern to the ancient, but we've visited every one and can safely say we love them all.
A few articles to inspire your next getaway to Edinburgh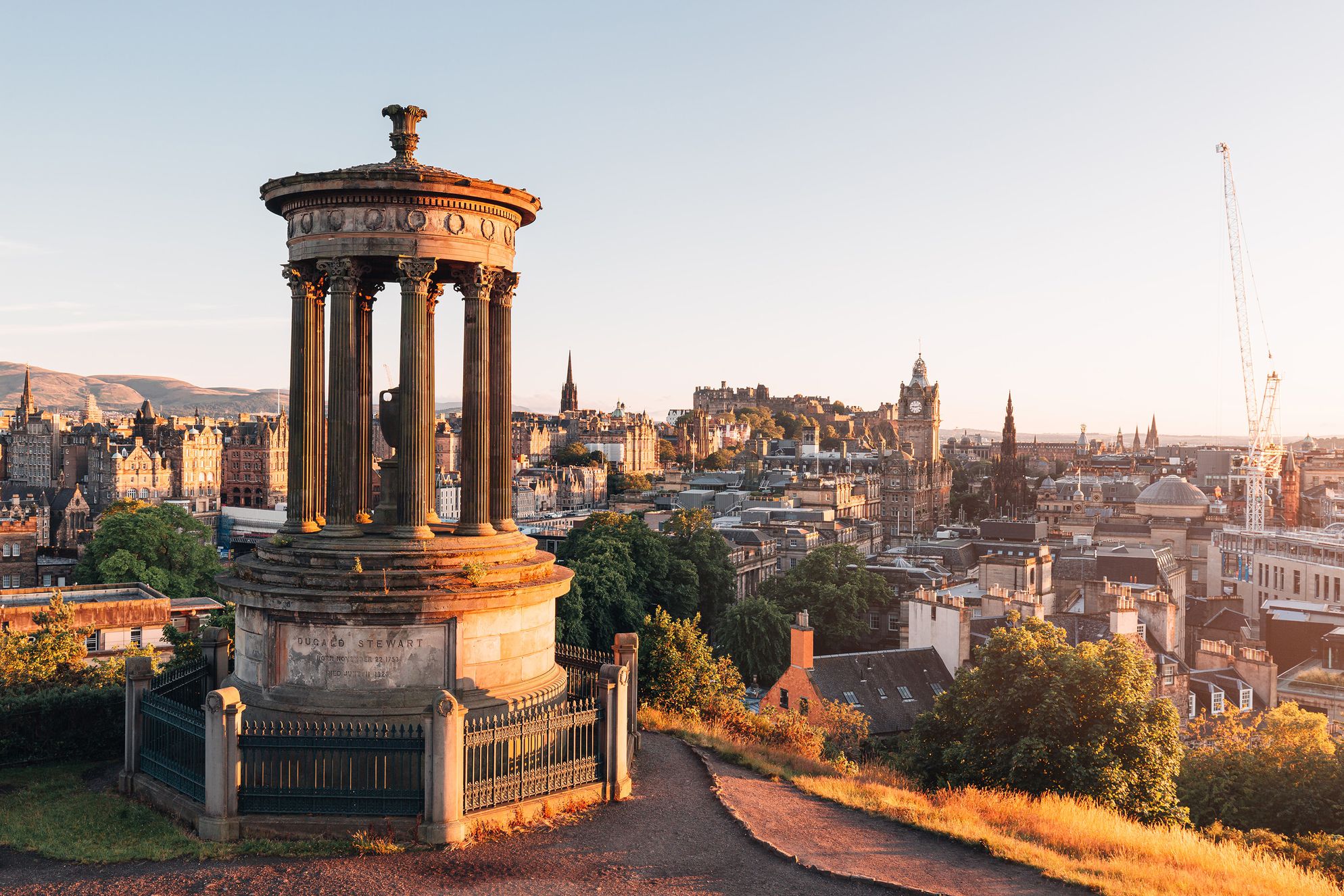 Edinburgh's architectural marvels
We've spoken with some of the people who know the city best, our owners and team, to gather their favourite architectural marvels for anyone visiting.
A guide to planning your Edinburgh Festivals trip
Here's our guide to navigating the cobbled roads and vertiginous steps of Edinburgh and finding your way to a Fringe Festival full of fun.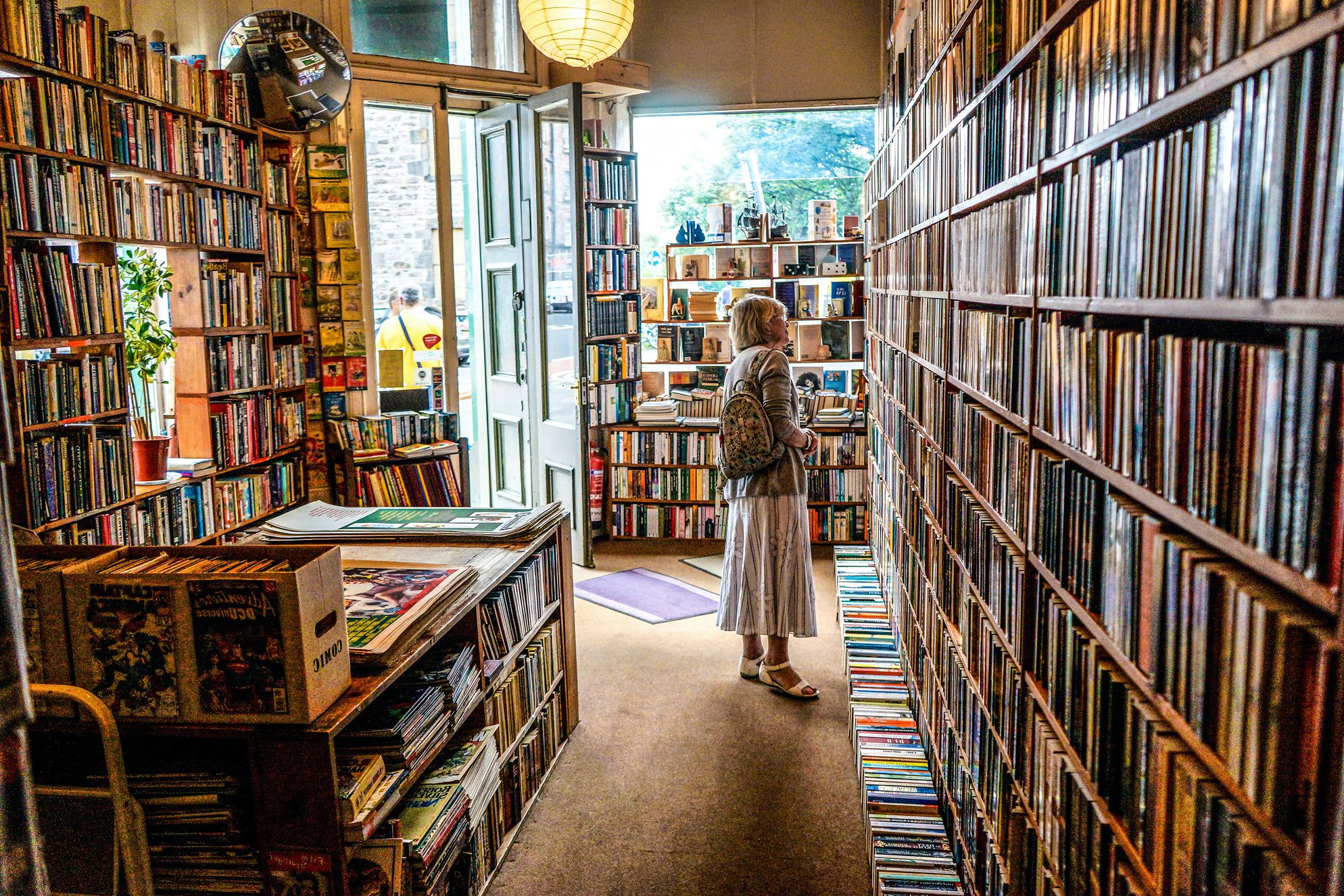 Edinburgh's best independent bookshops
We've picked out some of our favourite independent bookshops in Edinburgh for picking up the perfect good book for a cosy night in at your holiday cottage.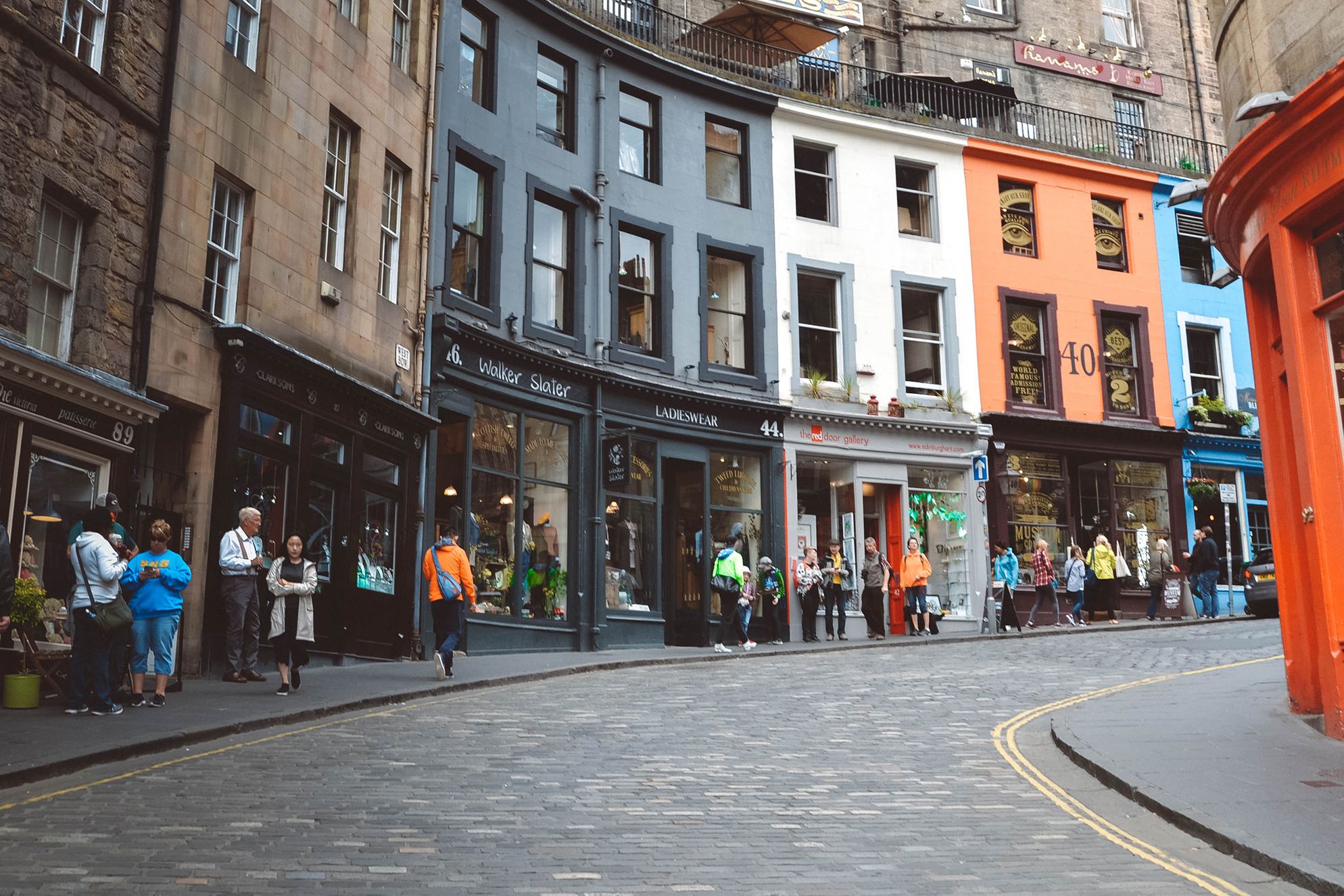 Our pocket guide to Edinburgh
Whether you're a first-timer or an auld hand, our pocket guide to Edinburgh is full of ideas and suggestions that'll have you walking, eating, shopping and living the best of the city.
Best restaurants in Edinburgh
Here is a, by-no-means comprehensive, list of our favourite restaurants in Edinburgh, drawn from the suggestions of the owners of our places and our very own Edinburgh resident on the team.
Our self-catering holiday cottages in Edinburgh
Edinburgh has a superb collection of centrally located boltholes, perfect if you want to jet in for a weekend of eating, taking in the sights, browsing art galleries and strolling the cobbles. We've personally inspected every place we work with, from smart basement flats chock-full of mod cons to bright retreats in affluent Stockbridge and hip Leith. We also have holiday lets near the Botanic Gardens, Holyrood Park and a one-of-a-kind escape 30-minutes from the city, set in acres of sculpture-filled grounds with an outdoor bath on the decking to wallow in after a busy day hill-walking or pounding Edinburgh's streets. We've even got some lovely places in the rest of Scotland, in case you're making the city the first stop on a spectacular road trip. 
Why take our word for it?
We've been inspecting special places to stay across the UK and Europe for over 20 years and we only work the ones we really love. What do we love them for? Their character and personality, not a set list of features. Travel is in danger of being taken over by mass-market hotel chains and apartment complexes, so we find and fight for the people who are doing things differently, the independent owners who create places that express a love of their area's culture, style and history. We're very selective, but thankfully we do keep finding great new places. You can see our latest discoveries by signing up to our newsletter or following us on Instagram, or find out more about us and our environmental and social impact.
Where to stay
Stay as centrally as you can and your feet will take you wherever you want to go with a bit of patience. Smart New Town with its elegant neoclassical architecture is the place to check out if you fancy a spot of fine dining, while the Old Town has plenty of traditional pubs for a wee dram and every Saturday you can browse the delights of Grassmarket, a buzzy food and craft market. A short hop from the centre, near The Botanic Gardens, you'll find smart Stockbridge which has a village feel and is packed with bistros, delis, artisan and vintage shops. We recommend river walks beside the Water of Leith as a perfect antidote to the bustling city centre. A 20-minute bus ride, or 30-minute walk, takes you to hip Leith which boasts a Michelin-star restaurant, Martin Wishart, sublime seafood eateries and too many buzzy brunch cafes to shake a stick at. 
Things to do
Our owners, even of our self-catering cottages and apartments, know their area as well as any tour guide. If you're looking to do more, and delve deeper, than the usual tourist hotspots the best place to start your research is often in the 'local points of interest' on their place page. Here are just a few insider tips for your trip: hang out with Leithers at the local farmer's market, check out all the cool coffee shops in Stockbridge, pick up delicious freshly caught Scottish oysters and seafood in coastal Leith, go for an early morning swim at the Glenogle Swim Centre – Stockbridge's beautifully restored Victorian swimming baths. Or walk the riverside path to Dean Village and continue to the Scottish National Gallery of Modern Art, visit The Usher Hall, The Lyceum Theatre and the Filmhouse cinema for a blast of culture.