Agriturismi – Italy's unique accommodation
Agriturismi are an incredible way to experience everything that makes Italy wonderful, but they're a lot less rustic than the most common translation, "farm stays" might make you think. You're welcomed into beautiful old villas and country houses by families that have worked their land for generations, a history that you can taste in every bite and sip of the homegrown food and often home-produced wine they share with you.   
When agriturismi emerged in the 90s, guests would work in exchange for food and board, but now they have become a relaxing way to live in authentic, traditional Italy for a few blissful days. They have also become vital to the preservation of the rural lifestyle, offering farming families a way to share the simple joys they have known for centuries and ensure that they'll be enjoyed for centuries more.   
Our most popular

a

griturismo holidays

 in Italy
A few articles to inspire your next Agriturismo

holiday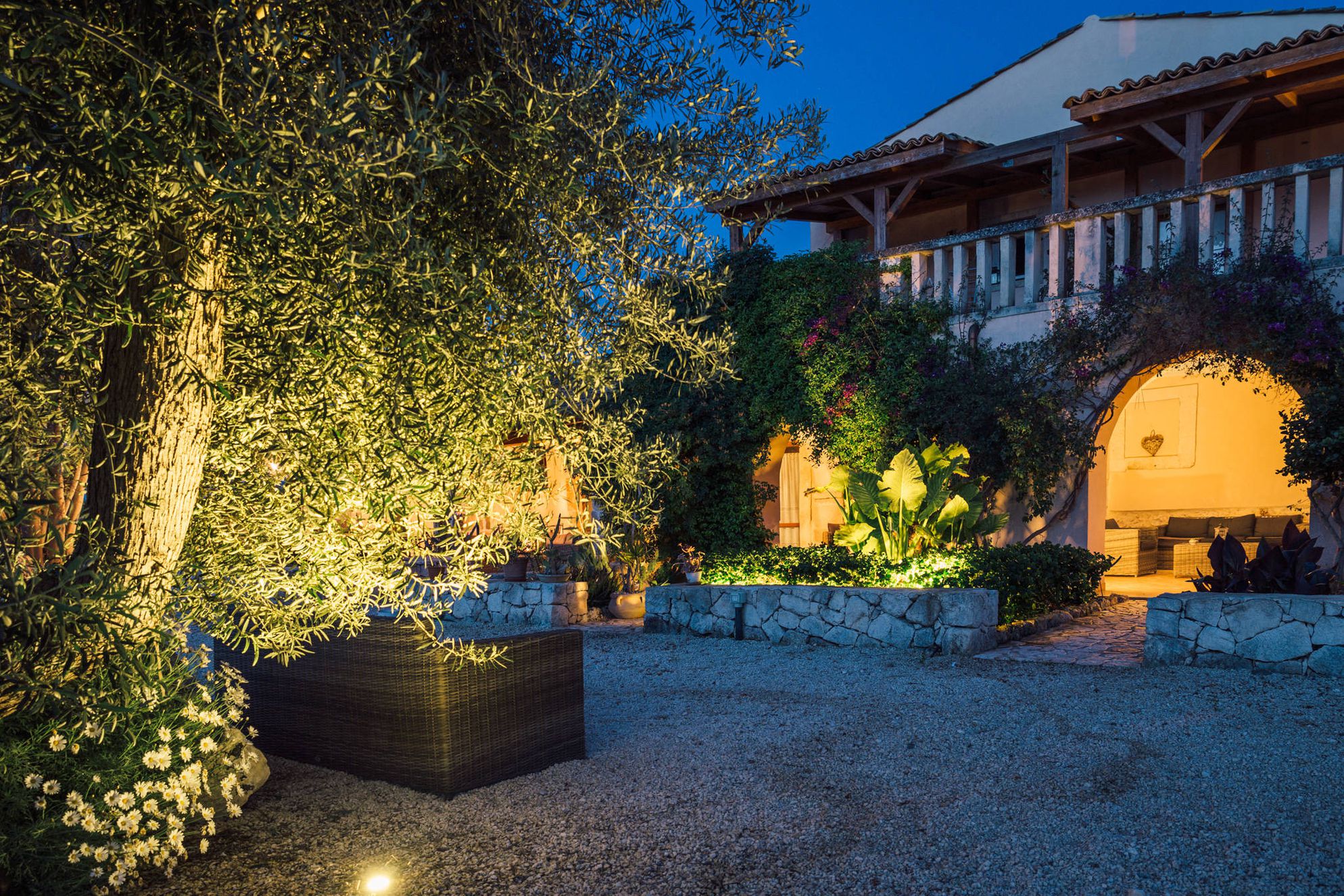 Our favourite agriturismi in Sicily's countryside
Tuck into sublime meals, float in sparkling pools, join cooking classes and harvests, then be lulled to sleep in deep peace at our collection of favourite Sicilian agriturismi.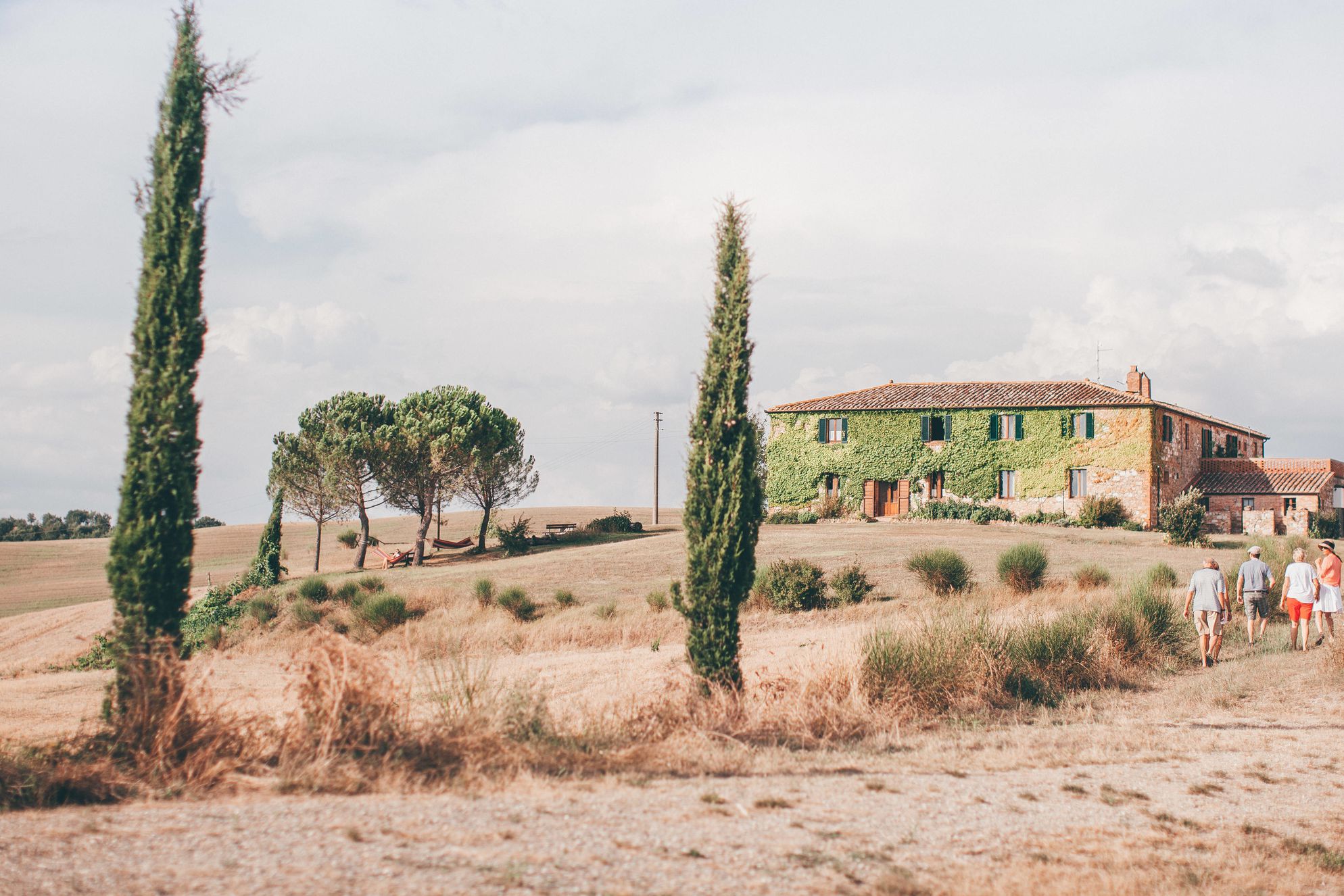 Experience Tuscany at our favourite agriturismi
Seductive Tuscany in the beating heart of Italy is nothing short of perfection. Agriturismo, or farm stay, is the very best way to embrace the region's exceptional food, culture and hospitality. Buon appetito!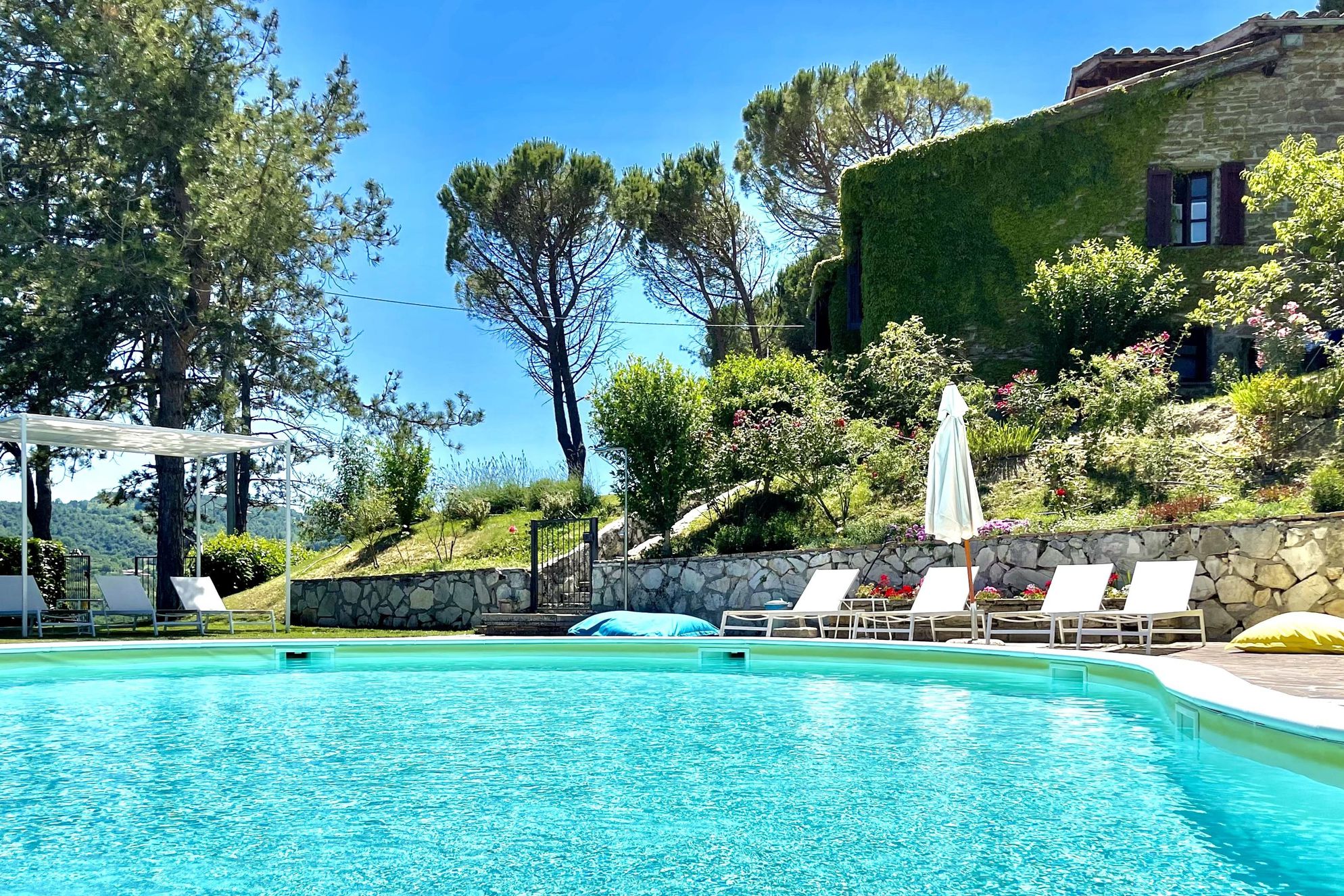 Our favourite agriturismi in Umbria
Staying at an agriturismo gets you closer to these traditional methods of growing, preparing and cooking with first-class ingredients. Most offer tours, tastings and the opportunity to get stuck in with harvests.
Our

agriturismi

in Italy

 
While a common thread runs through all our agriturismi, the divinity is in the details. By nature, agriturismi are big old farmhouses, set in Italy's endless swathes of beautiful countryside, but while some are simple places that feel untouched for centuries, others have embraced a little modernity and turned their homemade food into fine dining experiences. The majority of our agriturismi are in the Dolomites or Tuscany, two places where the concept has been around the longest, but they are starting to spring up everywhere from Puglia to the southern islands and we're excited to see what a broader geographical spread will bring to its development.  
What makes an

agriturismo

special to stay in

 
Firstly, there's the fact that you're spending time with real Italian families and, more importantly, spending mealtimes with them. At some you can cook and even shop with the chefs, who raid local markets for whatever they don't grow themselves. You could find yourself drizzling a salad with olive oil you saw pressed that morning, or drinking wine in sight of the vines where its grapes were grown. Then there's the fact that you're playing a part in preserving a way of life that would otherwise be severely threatened with extinction. Finally, just to top it all off, is that you'll find yourself deep in the Italian countryside, hiking its beautiful hills with a few local tips to guide you to the best spots for picnics, views and local delicacies. 
Our favourite places to visit in Italy

 
Whenever we dial up our Italy expert Nicole in her home near Rome to ask about her favourite places to visit in Italy, we make sure we're sitting comfortably. Her list is usually long and it changes with every year and season. For coastal scenery she loves the Maremma, Tuscany's shore, but she's got a soft spot for Naples and Palermo, cities which charm you with their lack of tourist-friendly polish. Sicily always beckons and she favours the western side near Trapani, but admits it's a very close-run thing. There's always something to be said for the mountainous north as well, where the influence of neighbouring Austria and Switzerland is felt in the heartier, richer cuisine.     
 
Why choose

Sawday's

 
We live what we talk about. We're not armchair reviewers, looking at some pictures online and hoping that the place matches up when you get there. We've actually been, in person, to have a look round. In the past, it's saved us from accidentally promoting building sites and places that rely on rather flattering photography, but its main purpose is to forge relationships we hope will last for years. We work only with independent, small-scale owners and choose our places for their character and authenticity. We don't look for TVs in every room (quite the opposite), check the surfaces with white gloves or take a microscope to check thread counts. Our places are chosen because we fell in love with them when we visited and we want you to do the same.