What's not to love about Provence's villages? Their terracotta-roofed cottages and colourful markets, set amid spectacular scenery, surrounded by vineyards and lavender fields; exploring them is one of the region's greatest joys. Yet, as I wander through this one – with its cacophony of music and chatter, the aroma of olives, spices, incense and coffee; and its stores rammed with barrels of spices, trays of nuts and glossy Middle Eastern pastries – I know it is unique.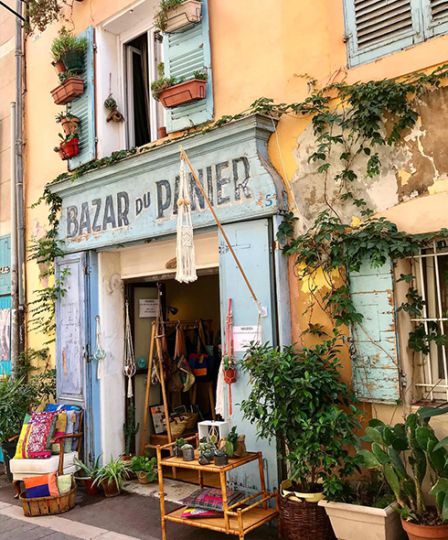 Locals in Marseille say their city comprises of 111 villages and Les Noailles is one of its most vibrant. As I stop in at the shops on the narrow rue Longue Capucins, fez-clad locals are chatting to each other in Arabic, elsewhere rotund old ladies are filling their capacious baskets with goods, all to the soundtrack of stereos blaring French radio and North African music. I've arrived in France's second city for a trip north through Provence towards Vaucluse, to discover the region's many characters, its villages and vineyards, and Marseille makes for an exhilarating start.
Around the corner from Rue Longue Capucins, I find an oasis from the hubbub at the Tisanerie Père Blaize, an emporium-cum-café selling herbal teas, in different concoctions and combinations. I stop for a refreshing tisane, made with liquorice, fennel and verbena, before walking back to the Vieux Port, rammed with yachts and boats. On the other side, Le Panier district is another of Marseille's 'villages'; it too is a warren of alleys and home to artists, galleries, independent boutiques and cafes. When I reach it, it is late afternoon and many are closing up for the day, owners nodding 'bonsoir' as I walk past. Above me, laundry is strung across the streets like bunting, walls sport vibrant graffiti, and the sound of a piano being played in an apartment floats on the breeze.
For dinner, I head to Vallon des Auffes, a little harbour tucked under the stone arches of a bridge. When I arrive, in the evening sunshine, locals are picnicking and taking an evening dip on the harbourfront, while on the bar terraces, others are sipping beer and rosé. The queue for the crispy-based Marseille pizza – a local speciality – at Chez Jeannot is out the door. No-matter, as next door at Chez Fonfon, the city's other speciality bouillabaisse is in plentiful supply; the rich, piquant soup, with huge chunks of different fish, every drop mopped up with rectangular panisses – the local chickpea chips.
View our places near Marseille >
View our places near Vaucluse >
"What's not to love about Provence's villages? Their terracotta-roofed cottages, colourful markets, set amid spectacular scenery, surrounded by vineyards, lavender fields; exploring them is one of the region's greatest joys."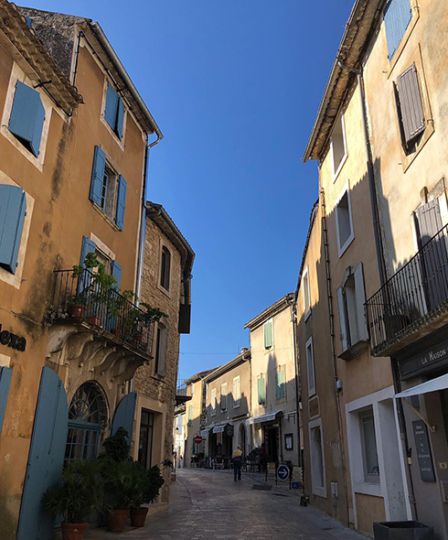 The next morning, I drive north through the hills that so inspired Marcel Pagnol for his books about life in rural Provence – Jean de Florette, Manon des Sources – with a route that takes me through the herbal 'maquis' (scrubland) that clings to the dramatic mountains and on towards the Luberon, where vineyards and idyllic villages vie for my attention. Bonnieux's rambling, golden stone cottages pile up among one another, crowned by the church at the top. I wander up the steep cobbled streets, glimpsing the dramatic views of verdant hills and lines of vineyards that spread out for miles around.
The views from Ménerbes – my next stop, where terracotta-roofed houses cling to a ridge that overlooks vineyards – are equally sensational. I wander up and around the maze-like streets, glimpsing the views through ancient arches and from its precipitous walls. The village's most unusual attraction is found outside the village, however, at a vineyard. Domaine de la Citadelle produces excellent wines, but it also holds an unusual yet appropriate collection – some 1000 corkscrews. I'm welcomed by the staff at the desk who seem as excited by the collection as the visitors, and show me into the dark showroom where cabinets are filled with examples that date from the 17th century and vary in colour, style, shape and form.
Back in the winery, I'm welcomed to the counter for a tasting of the vineyard's excellent wines that blend such grapes as grenache, syrah, and cinsaut, that all too sadly for this driver end up in the spittoon after tasting.
Another aromatic experience awaits in the botanic garden of the Domaine and I follow my nose between the raised beds, inhaling all the different herbs and flowers; my mind is cast back to the tisanerie in Marseille, where such blooms were destined for tea cups. Between the trees, the views of the vineyards stretch out towards the next village, and the road beckons for onward exploration.
View our places near Ménerbes >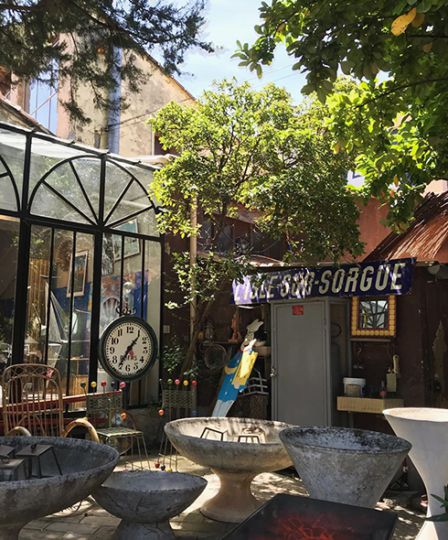 Next stop is Gordes, where yellow-hued houses and terraced gardens stack up against a cliff. Its beauty makes it something of a honeypot for tourists, so after a brief walk around its narrow, cobbled streets, I continue north, where the road takes a sinuous route through the mountains. It's a hair-raising ride, with silver cliffs towering over the road on each side, emerging onto a precipitous road around the side of a deep valley.
In the stone-walled fields below are the neat lines of lavender bushes that make the Abbaye Notre-Dame de Sénaque one of Provence's best-known sights – it's here in the 12th-century abbey that monks grow and harvest lavender and olives and make honey from their own hives. Though I've missed the full bloom of purple, the secluded valley with its ancient monastery is a peaceful antithesis to the start of my journey in vibrant Marseille.
The next day, there's a similarly buzzing atmosphere in the town of Isle-sur-la-Sorgue, which sits on the banks of two branches of the river Sorgue. The town's wealth was built on silk and wool trade, and mill wheels are still found on the rivers, trundling slowly amid modern day life. The town is also known as the French capital of antiques, where traders are grouped together in several different enclaves nicknamed 'villages'. Before I have a chance to search them out, though, I'm distracted by the busy flea market on the rivers' quaysides. A bounty of treasures is set out on the pavements, from faded velvet cinema seats to vintage soda fountains, mid-century armchairs and gilt-framed landscape paintings, while vendors sit in the shade of gazebos, reading books or newspapers, or chatting to each other.  I vow to return with a lorry, though I may need to purchase a château to fill first.
Just outside the town centre, the oldest of the 'villages' – Le Village des Antiquaires de la Gare – is a further trove of antiques, bric-a-brac and vintage objets. My hour spent browsing its glass houses and eye-catching displays of vintage lightshades, furniture and bric-a-brac, provides yet another way to fall in love with Provence's villages.
SEE ALL OUR PLACES IN PROVENCE
For more articles about travelling in France by Carolyn Boyd, please visit her website.
More inspiration…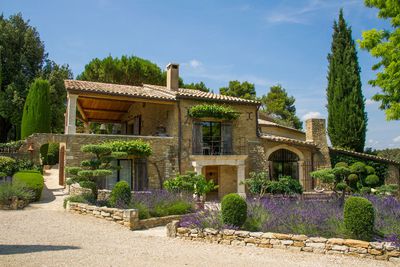 Provence Guide
Using intel from our regional inspectors, we set off to Provence to discover obscure hilltop villages in the Vaucluse and secret beaches just outside of Nice as well as on hike into lesser-known areas of the Calanques National Park.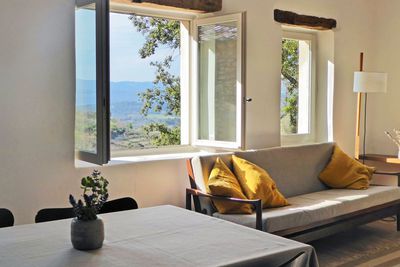 Places to stay in Provence
View our full collection of places to stay in this beautiful French region; choose from gorgeous stone farmhouses, vineyard guesthouses and stylish seaside apartments.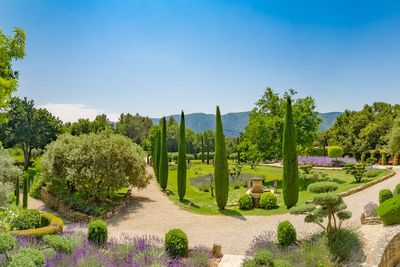 Places to stay in France
Browse our collection of places to stay in France, from cottages and B&Bs to hotels and self-catering chalets.