Holidays in Spain by Sawday's
Stay at one of our unique and characterful hotels, B&Bs or self-catering places and be introduced to the flavours, cultures and landscapes of diverse and fascinating Spain as if you were a local.
Explore mountainous National Parks and the gentle sierras, discover a vibrant mix of cultures in ancient cities, find the coves of the wild Atlantic coast or huge family-friendly beaches, and ski within sight of Africa.
Our team travel from the Pyrenees to the south coast, seeking out the best places to stay in Spain. Our collection includes grand castles, rural fincas, converted manor houses, chic city hotels and rustic cortijos, all run by passionate owners ready to help you discover their remarkable country.
Places to stay in Spain
Choose the feel of your Spanish escape: a remote holiday home among olive groves and vineyards, a cool white cortijo with stunning mountain views from the pool, an impressive hotel in a hilltop castle, or a family-run B&B in a colourful finca.
Our favourite well-known regions in Spain
It can be hard to know where to start when you're planning a holiday in Spain, its regions have an incredible diversity of both culture and geography. Our Spain team regularly travel the country and one member is permanently based in-country. These are some of their favourite places, a few of which you might be familiar with and some further down the page that could be new to you.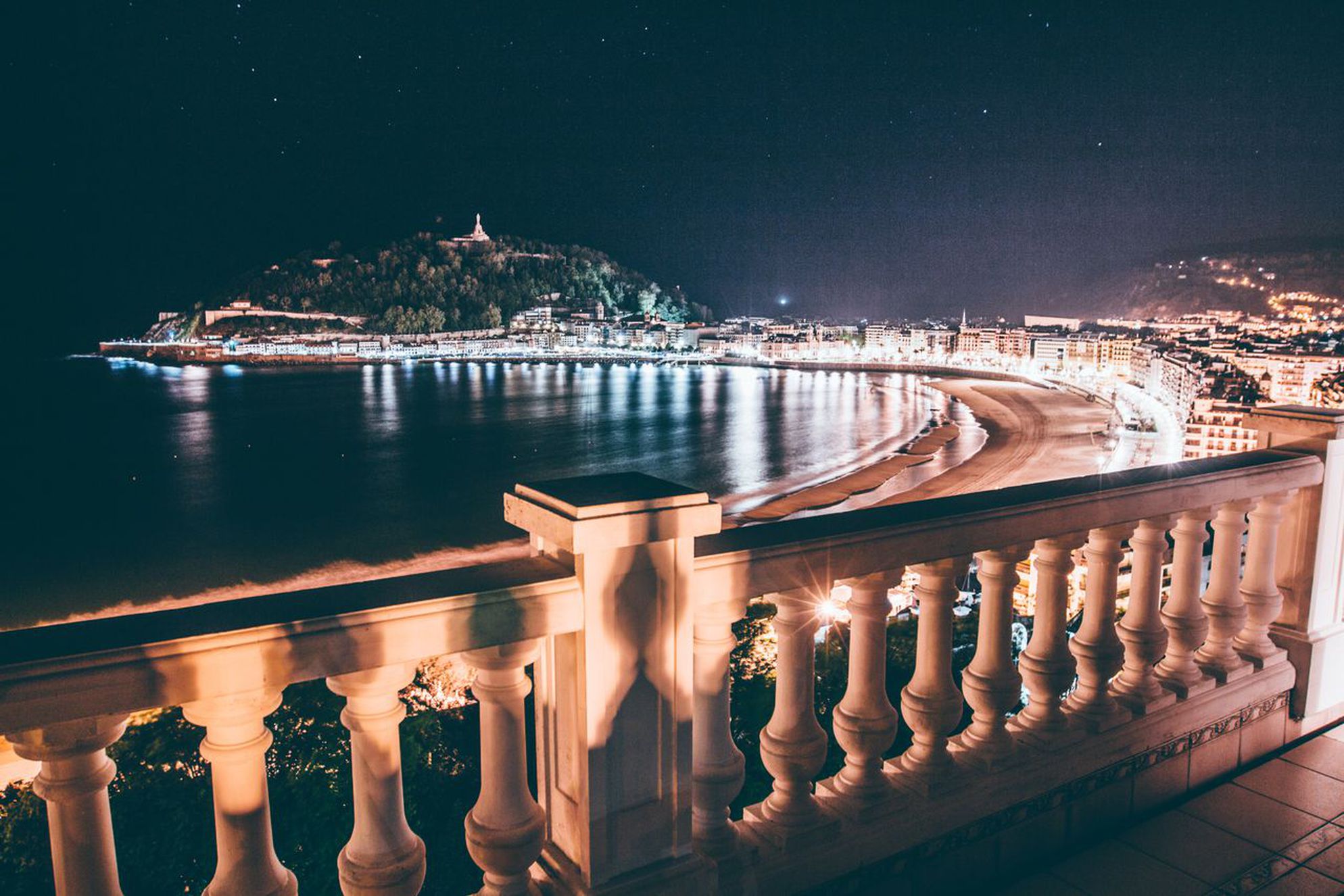 The Basque Country is very different from the rest of Spain – with quaint fishing ports, some of the best food in Europe and two fascinating cities to visit: Bilbao, with the iconic Guggenheim, and San Sebastian.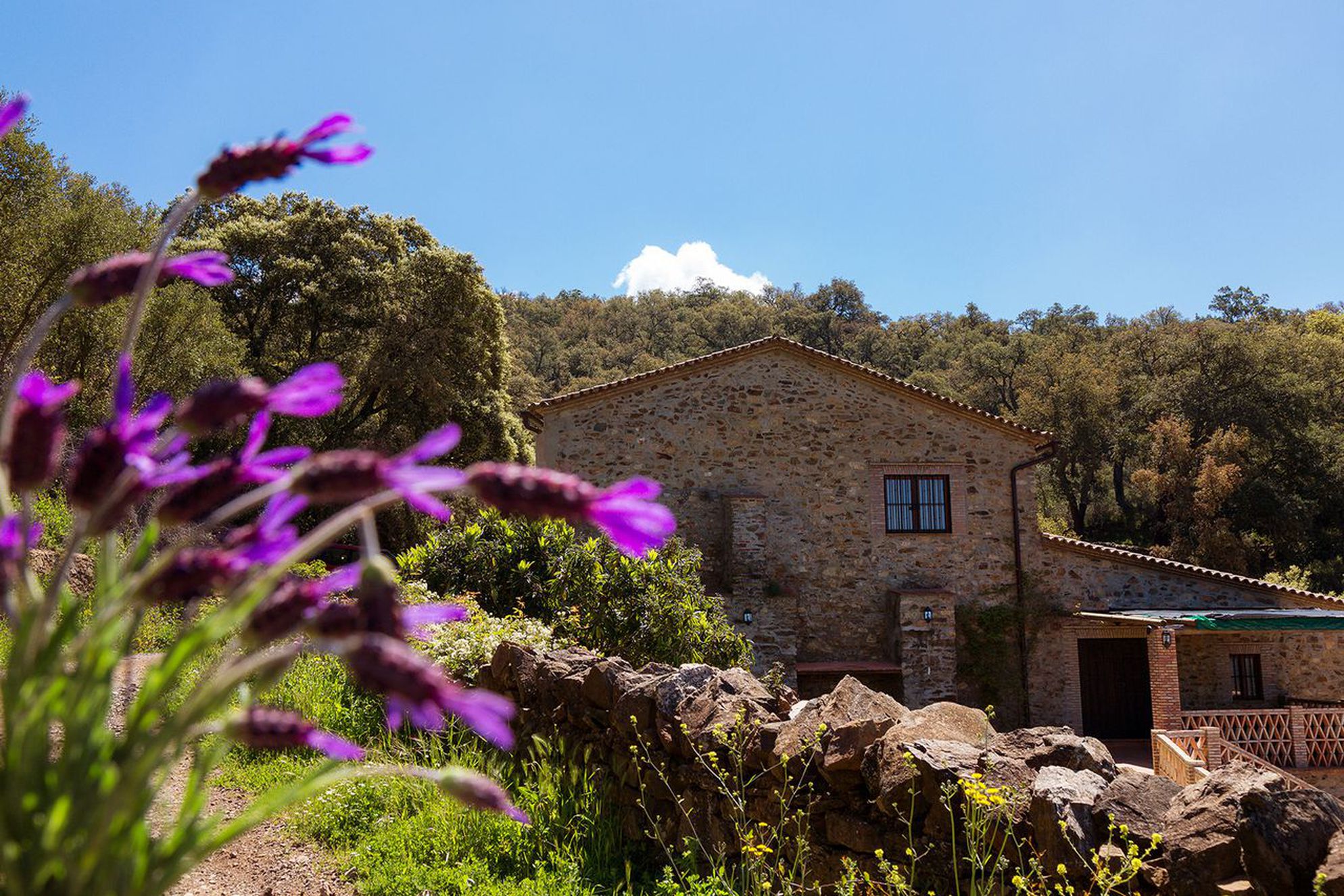 Mountainous and peaceful sierra, and Huelva, one of Spain's lesser-known food capitals just two hours from the south coast. The region is famous for Jamón Iberico bugo and Pata Negra ham and you can participate in chestnut, mushroom and truffle harvests in their respective seasons.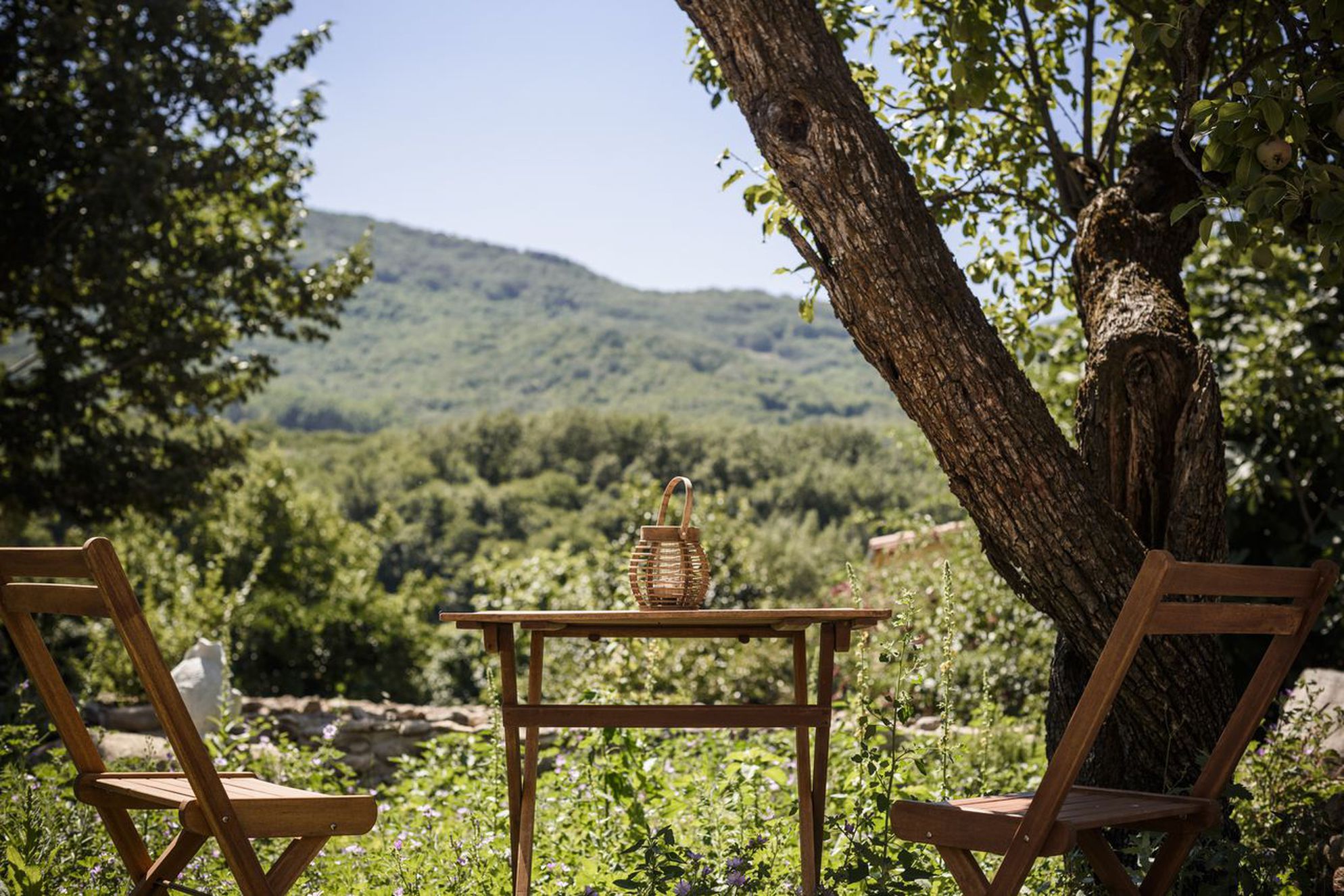 Gredos is remarkably undiscovered despite being only two hours from Madrid. It's cool, even in summer, and vividly green, with rivers roaring through spectacular gorges. Just south of the mountains is Extremadura, where the National Park of Monfragüe is stunning and the cities of Cáceres and Trujillo are beautiful and fascinating.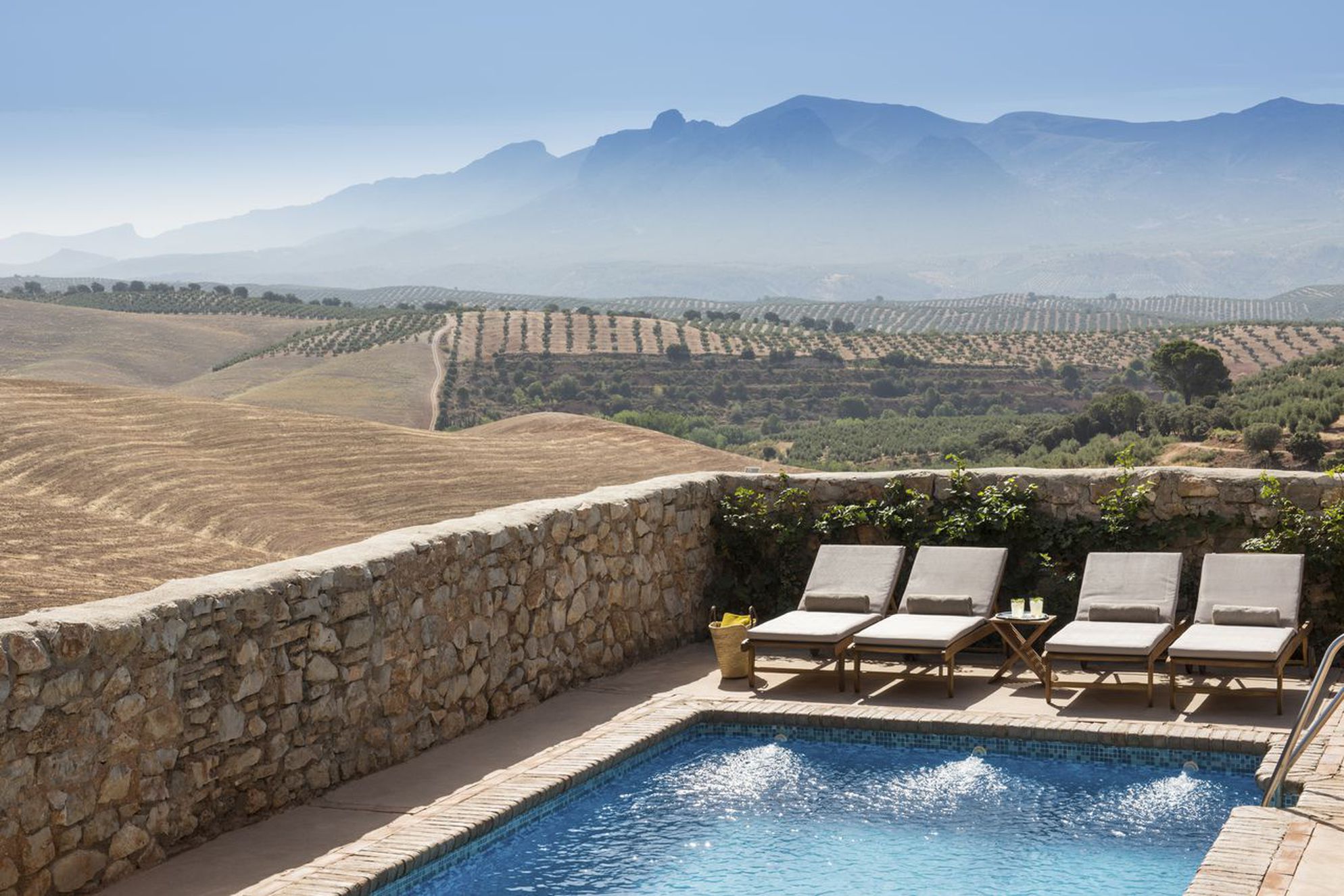 The south-facing slopes of Sierra Nevada provide the southernmost ski resort in Europe, where you can ski with views of Africa and swim in the Med one hour later. A magical area where you feel the Moorish influence so strongly.
Our favourite collections for holidays in Spain
Tailor your holiday in Spain however you like. Choose somewhere with a pool for cooling down on hot summer days, a place that welcomes your family and pets with genuine warmth, or a romantic bolthole that brings you closer to that special someone in your life.
Our favourite small towns and villages in Spain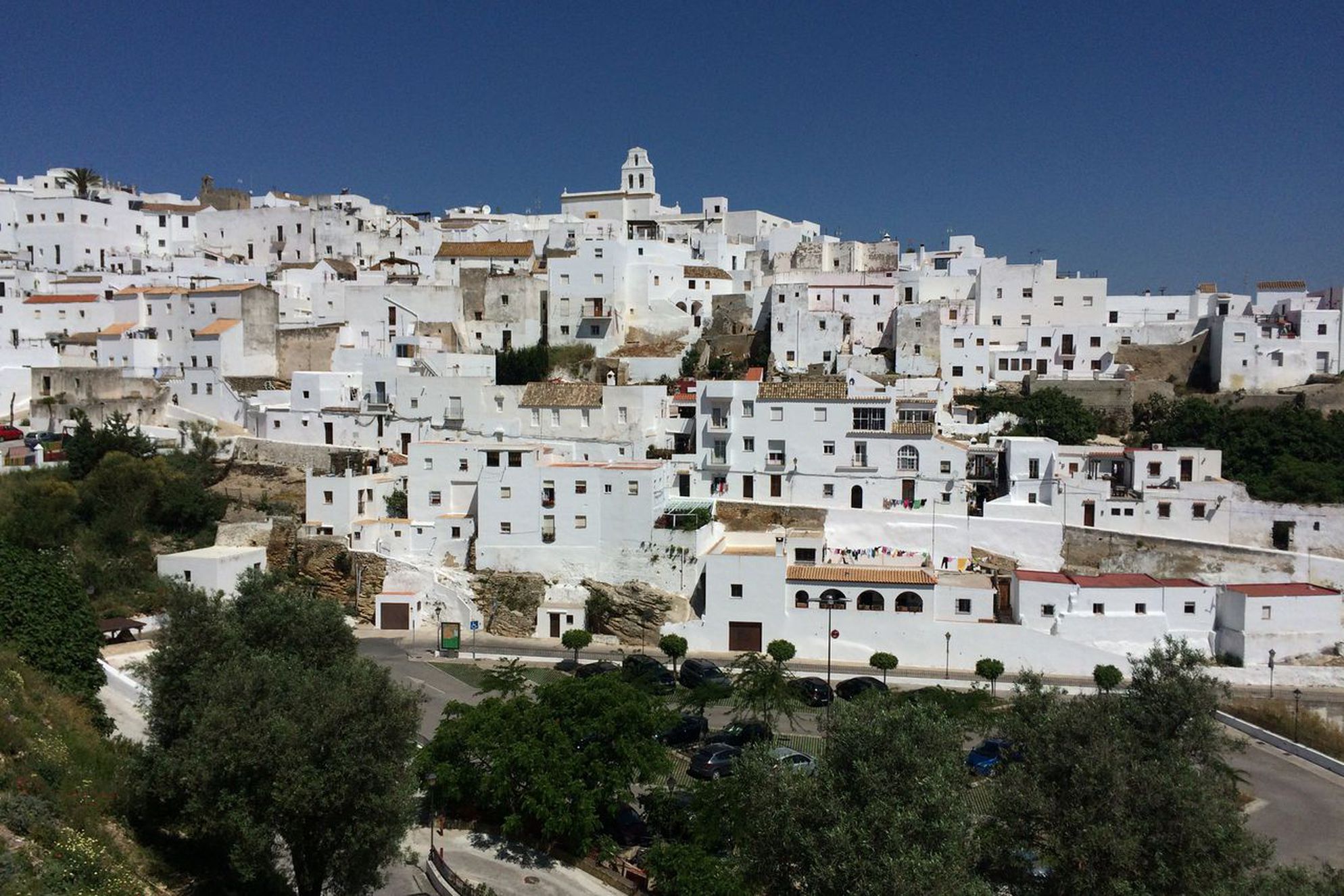 This is Spain's wild coast, for those in search of a bit more adventure than the Med coast generally provides. Sample excellent tapas in tuna fishing ports, go whale watching, or you could even take a day trip to Africa with a ferry ride to Morocco. 
The town that Pizarro came from and returned to between his expeditions to the Americas. It's very well preserved and there are great places to stay high up next to the castle, overlooking the town and the plains beyond.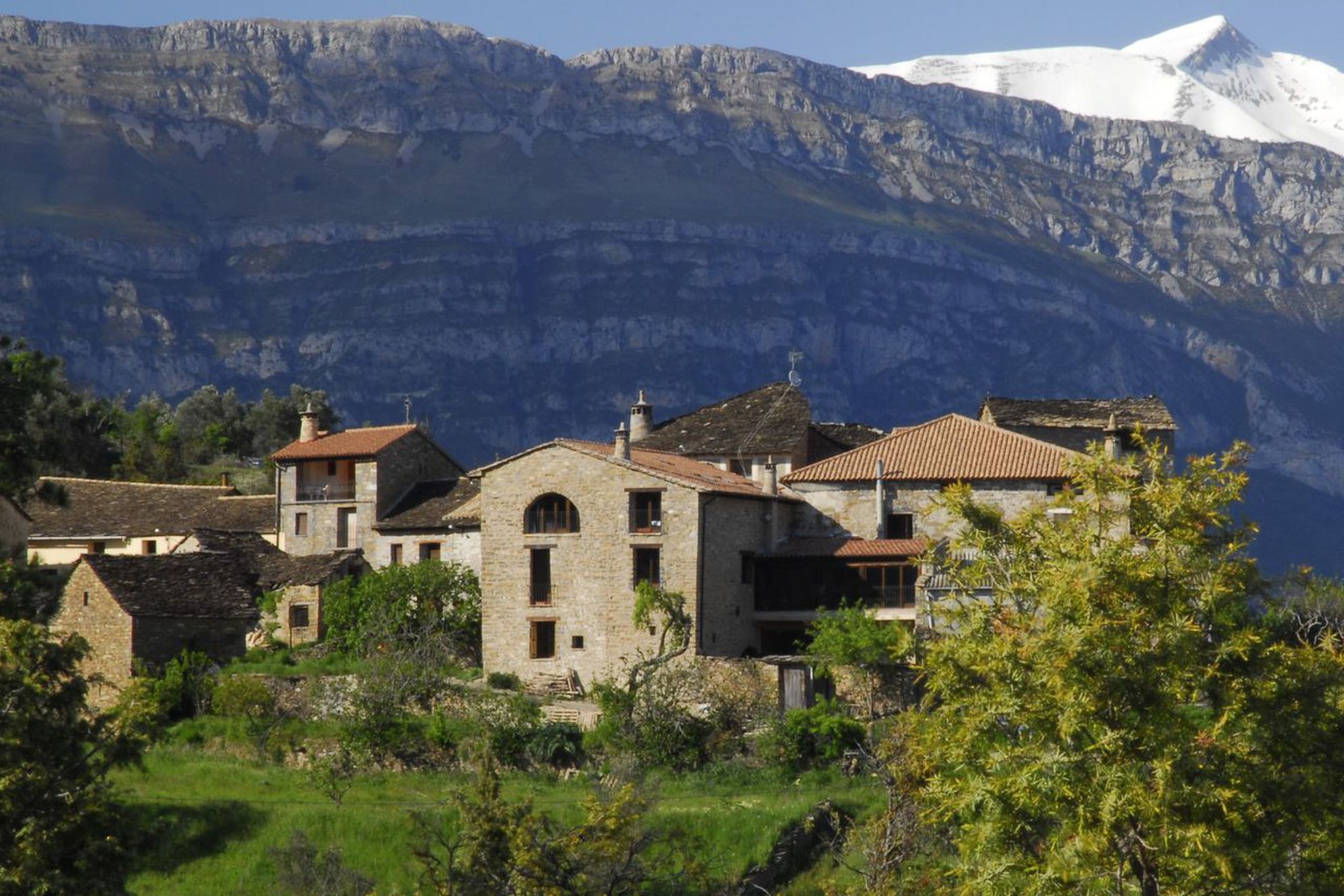 At the foot of the Spanish Pyrenees, the town is more than a gateway to the mountains, it's a foodie paradise, where Spanish and French flavours come together to create a unique and delicious cuisine.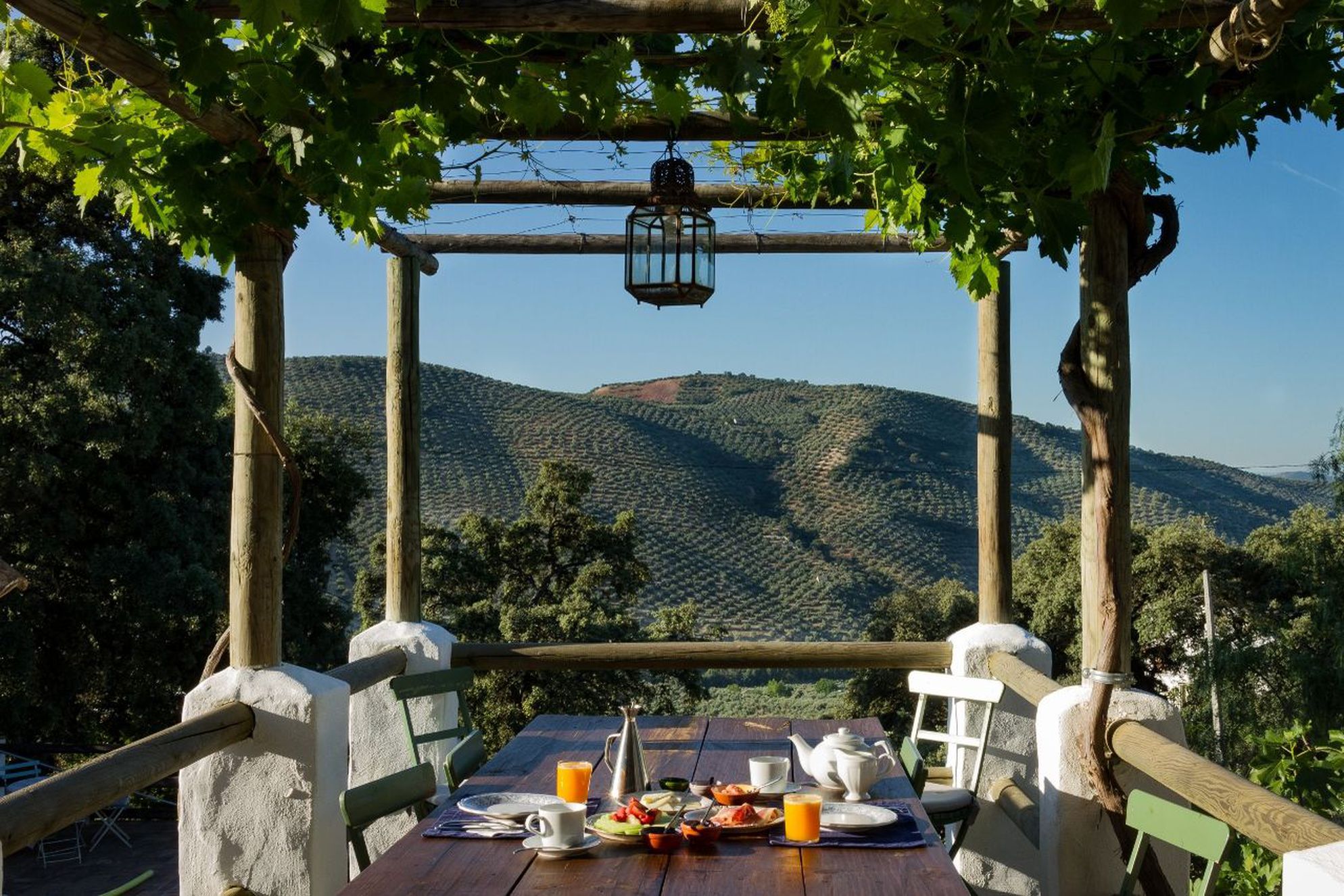 This is the oil capital of the world, if you're talking olive, not crude. More (and better!) olive oil is produced here than anywhere else and you can visit co-ops in the rolling hills to see how it's made as well as popping to the lovely cities of Granada and Cordoba.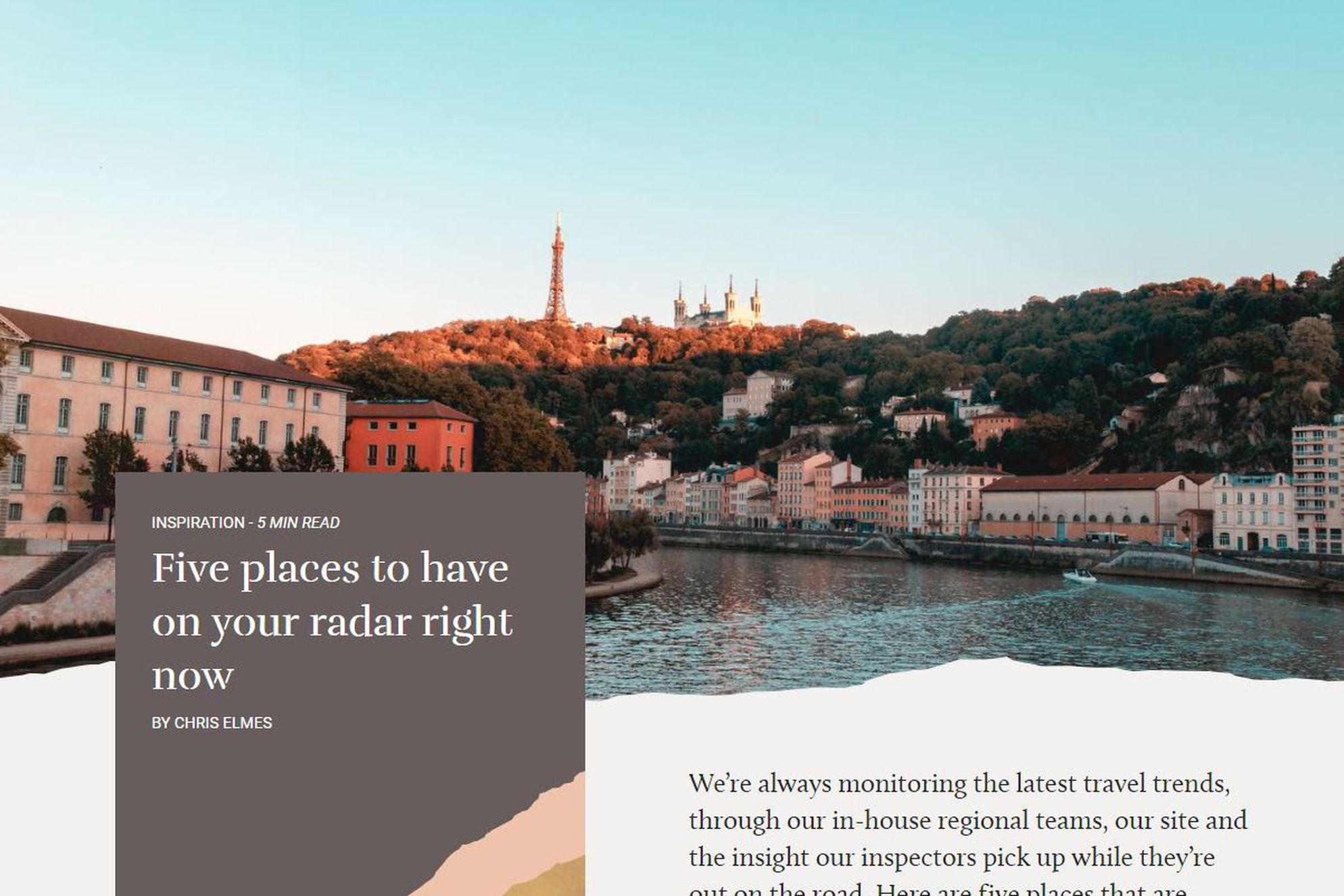 We are always out exploring new areas and keeping up-to-date with the latest travel trends, and these are five places that we think you'll love visiting this year  – including Seville, Spain.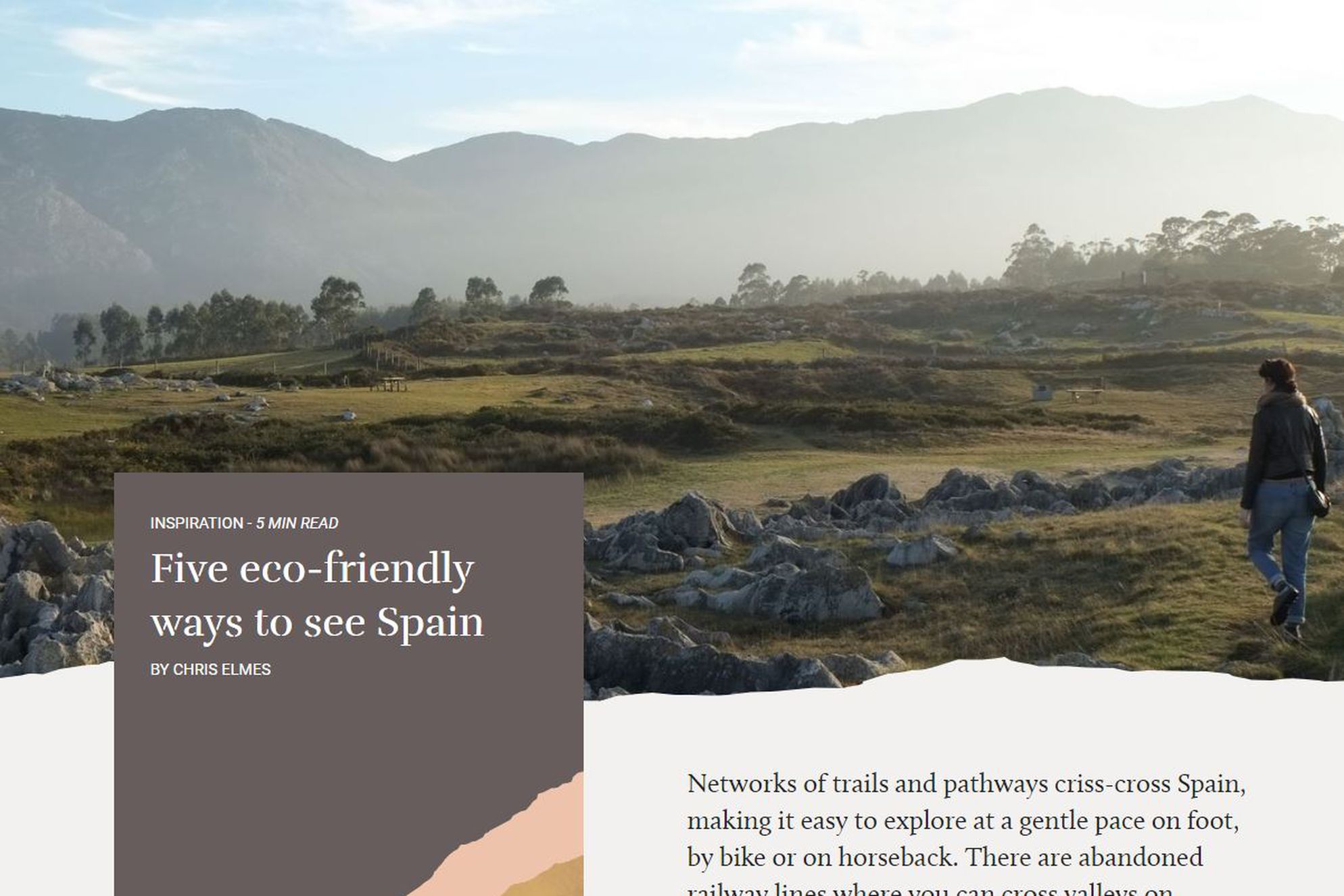 Here are our favourite ways to travel slow through Spain, including the vast networks of trails and pathways for exploring by foot, bike or horseback, abandoned railway viaducts and pilgrimage hiking trails.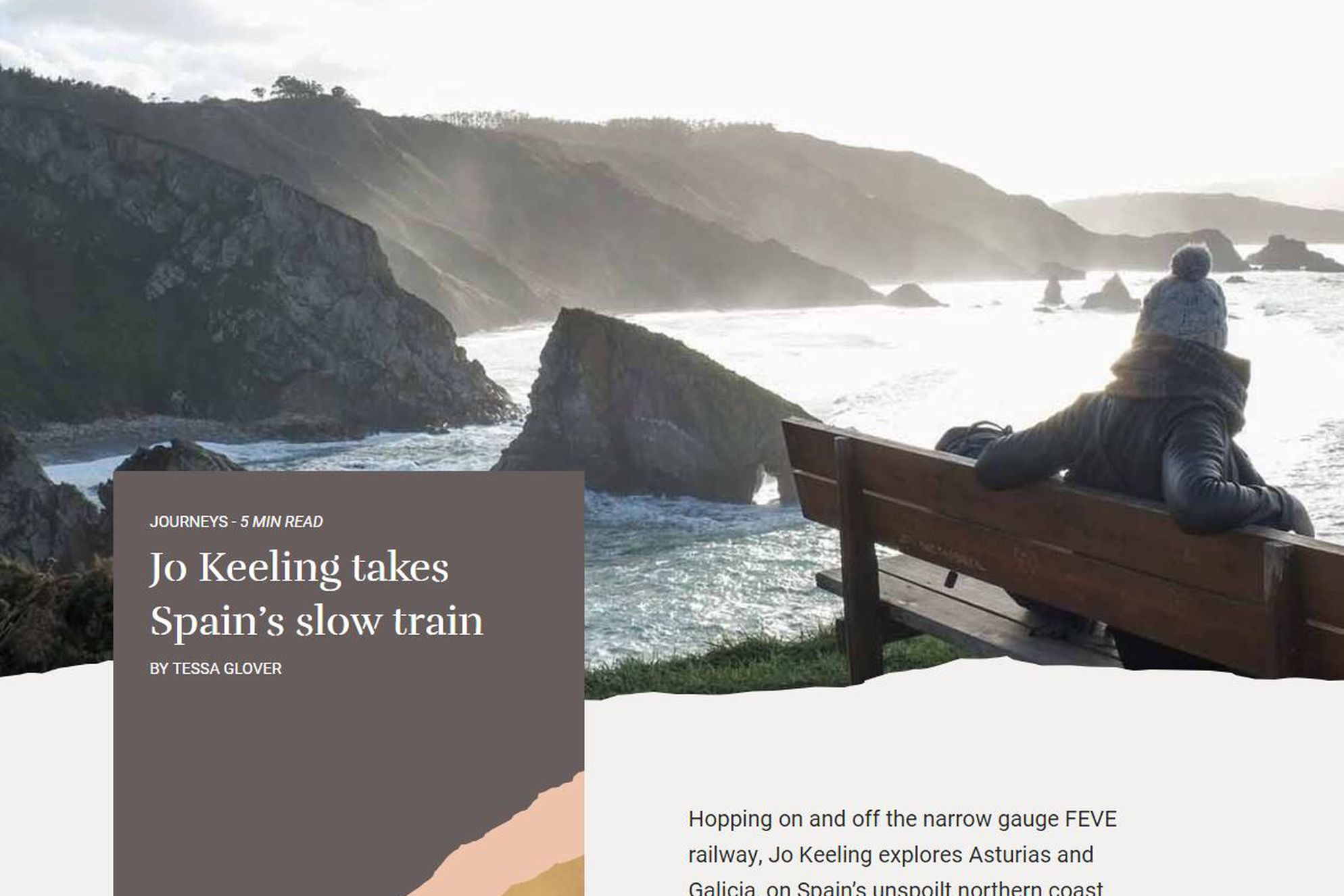 Jo Keeling hops on and off the narrow gauge FEVE railway, exploring the astonishingly green and mountainous regions of Asturias and Galicia.
Seven reasons to visit Spain
If you want a holiday with guaranteed blue skies and sunshine, Spain is likely to be a good choice. The south tends to be hot and dry in summer and gets over 300 days of sunshine a year, while the west and north coasts tend to be a little bit cooler (but still very warm) in summer but with milder winters.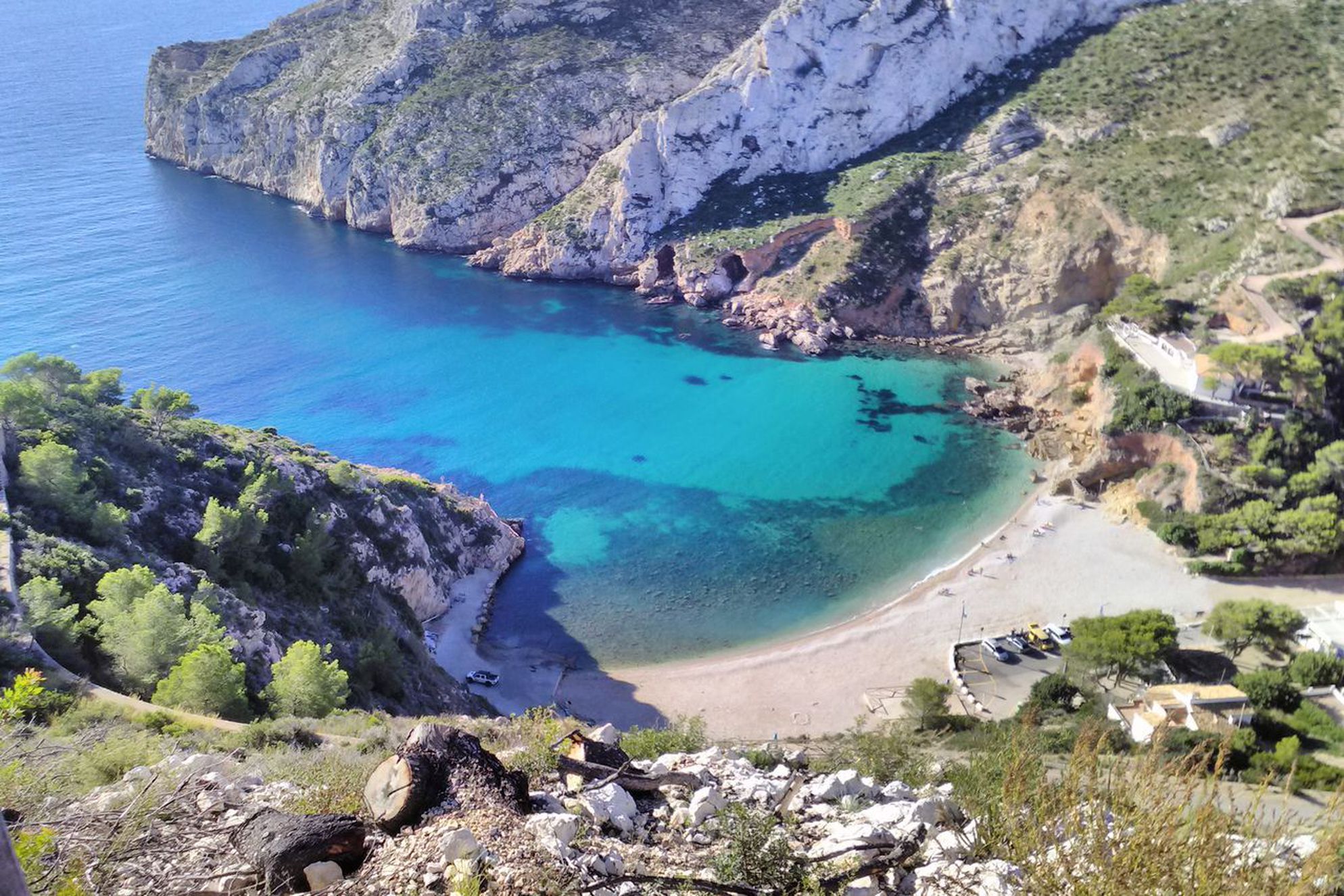 The Atlantic coast has wild, undiscovered spots, many are good for surfing and the Mediterranean coast has great family beaches. What unites them is the miles of golden sand on offer, with one place in Roche having an 8km strip.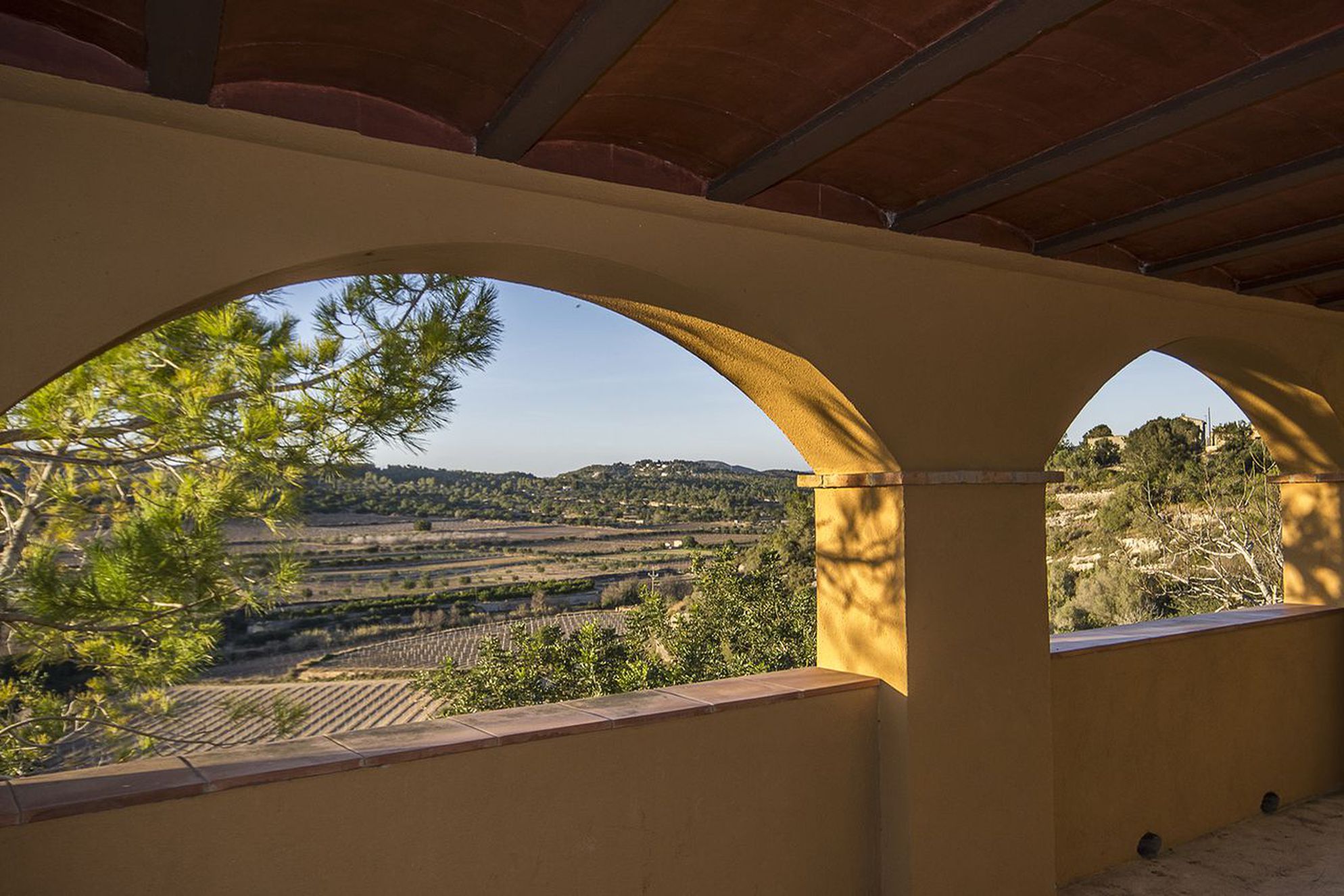 Spain is one of the most diverse countries in Europe. From the deserts in the South (where The Good, the Bad and the Ugly was filmed) to the green alpine slopes of the northern Picos de Europa. The National Parks have mountains, marshes, mist forests and beech trees, and are home to bears, wolves, Spanish lynx and a wealth of birds that fly the main migration route from Europe to Africa.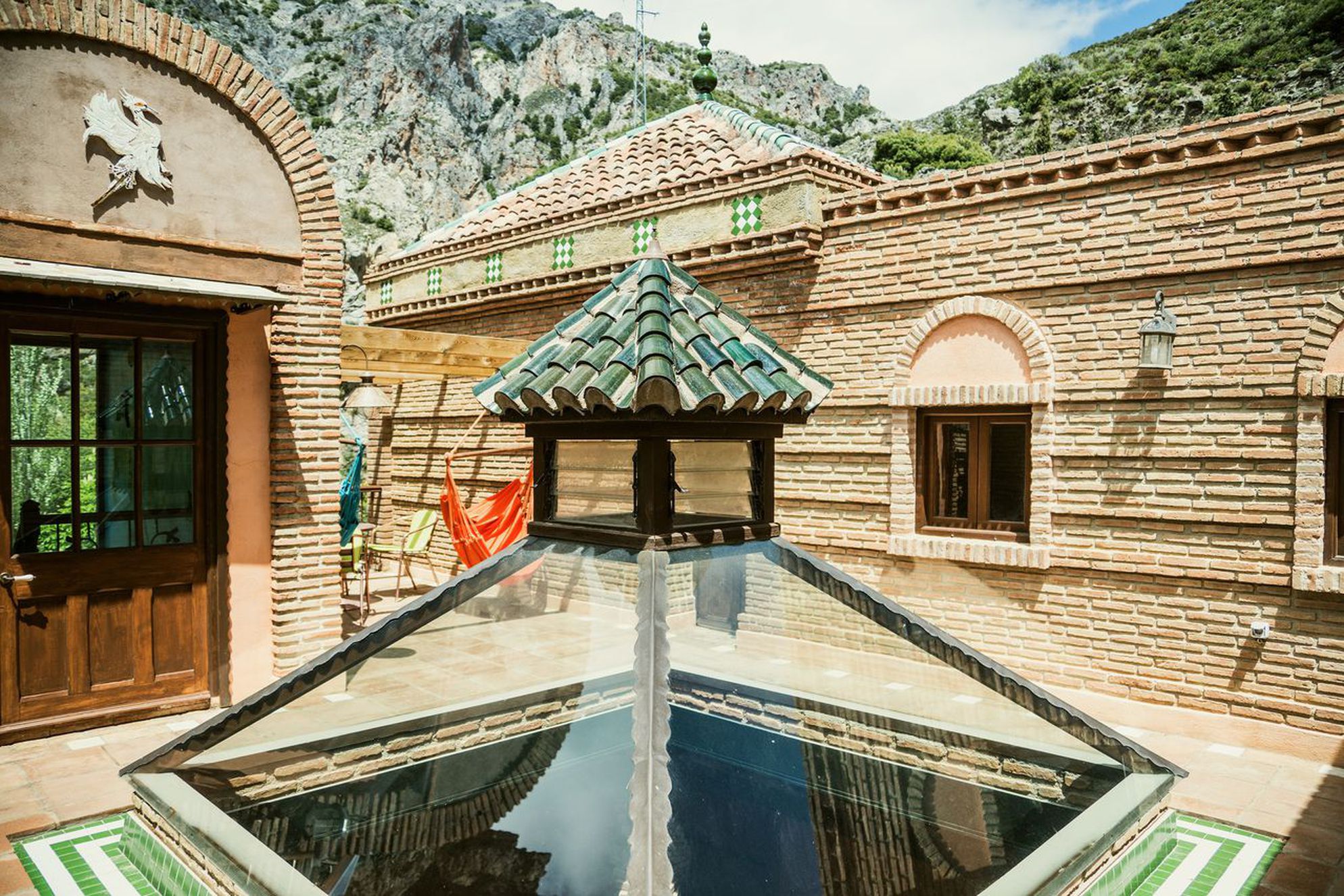 Everywhere you'll see the overlapping styles of Moorish palaces, cathedrals, romanesque churches and medieval towns and castles. Famously Toledo, Córdoba, Granada and Seville show off unique styles, but lesser-known cities like Salamanca, Segovia, Santiago and Gerona are among our favourites for cultural and architectural exploration.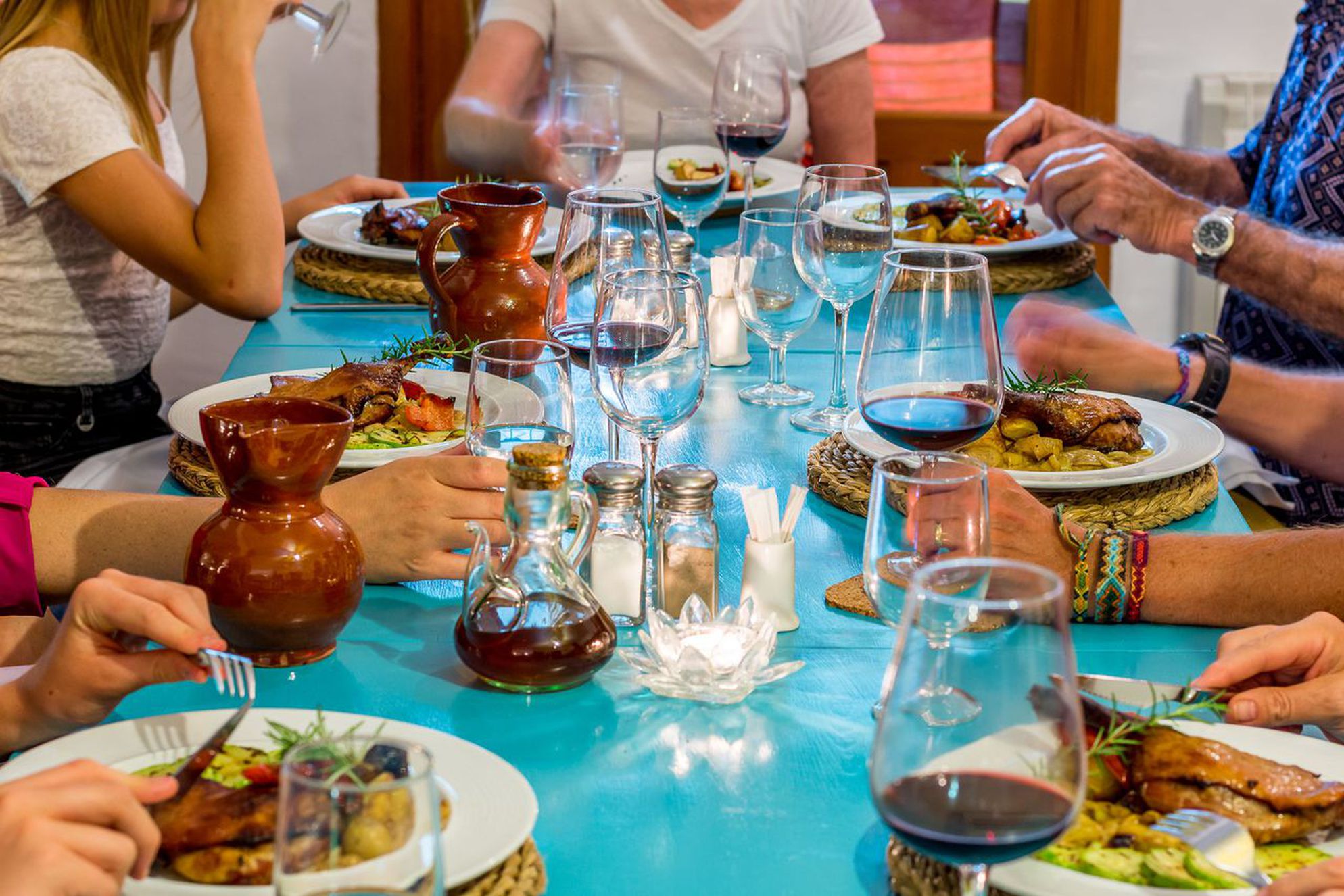 After France, Spain has more Michelin starred restaurants than any other European country and a host of world-famous chefs. Alongside this are tapas, pintxos and regional specialities all over the country, with delicious sweets heavily influenced by the Moors.
Everyone knows Rioja, but as money poured in at the turn of this century, creating a fine bodega became a popular endeavour. The result is excellent wines in the most unlikely regions – Madrid, Murcia and Alicante all have fine produce – and a vineyard tour is a delicious way to get to know the country.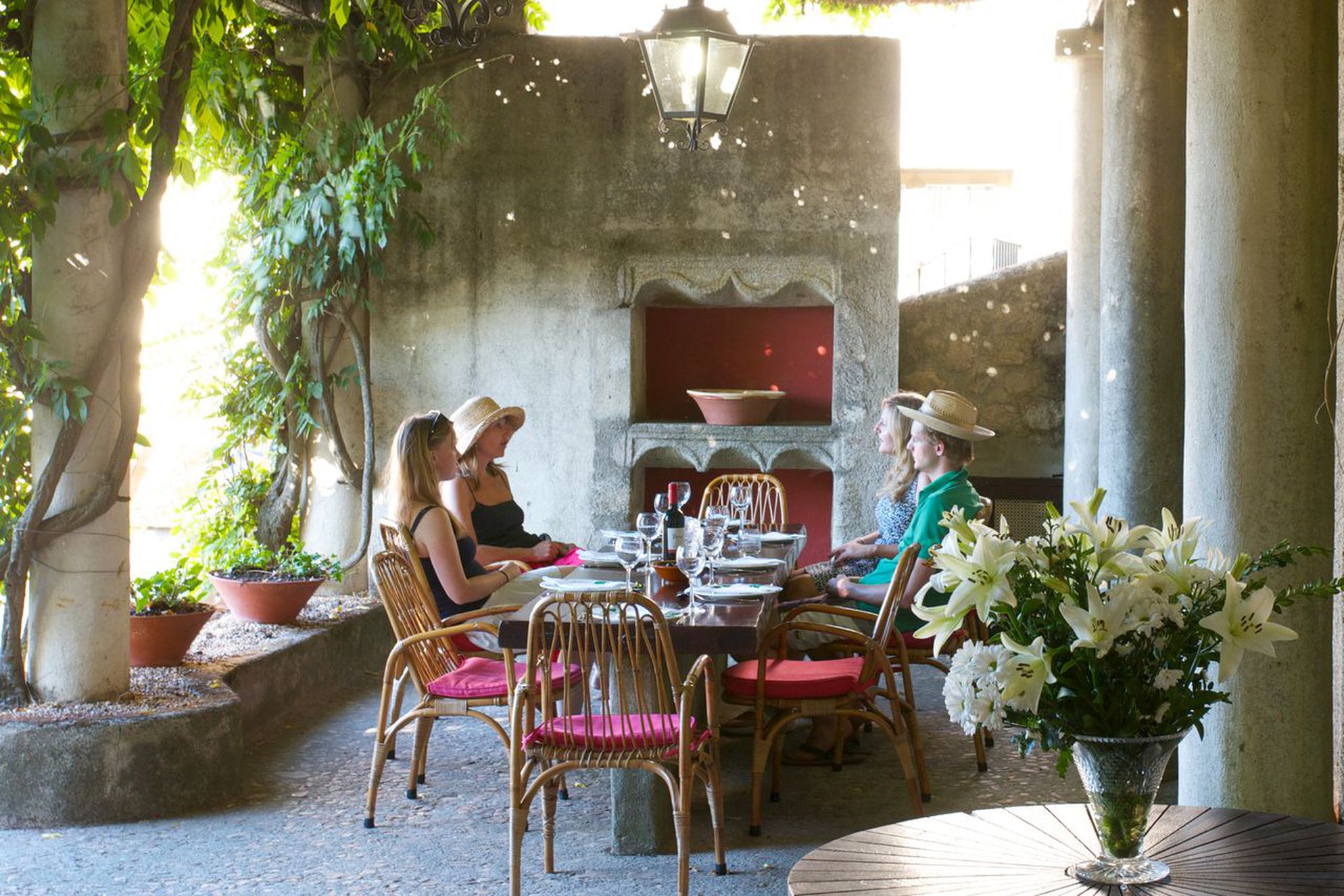 Spain is fairly easy to travel, even in the more remote places, and the lifestyle is laid-back and relaxed. Lunch is from two to around four and many bars serve food all day long. Tourism has flourished in Spain since the 60s, so amenities are generally excellent.