Most of us enjoy good company, but where can you find yourself at the dining table sparring happily with a Senegalese chef and his lovely Parisian TV-producer wife, an ex-Finance Minister and his spouse, and a laid-back mini-chateau owner? The answer, of course, is in a French B&B. This happened for two nights running, and it was hard to leave. It was hard, too, for my own wife, Em, but she just had to bite her tongue when the right French words refused to emerge.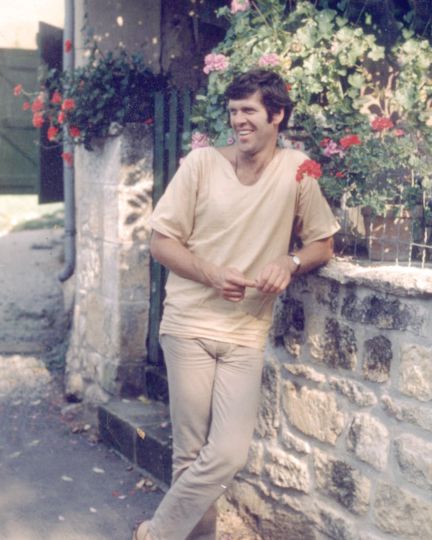 I first met Soisick in her delectable Burgundian manoir 18 years ago, when I was looking for special places to put in our first book. In the autumn of 1994, I tentatively knocked at the door of a modestly imposing turreted house, expecting a frosty reception from an old retainer, or, worse, from a gnarled and recalcitrant owner. But the door was flung open to reveal a gorgeous, Gitane-smoking, 29-year-old Parisienne called Soisick, a glass of wine at the ready and jazz spilling from the house. She had just inherited it, and had bravely decided to go it alone as the first B&B owner in the area. Since then, as she says, the world – including her husband – has travelled to her door, and they live in a curiously cosmopolitan society.
Visiting now, Em and I were at home the minute we arrived and were soon slopping across the field in our swimming costumes to try the little river. Drinks before dinner and then a vast meal, conversation enlivened by the wine and by gentle differences of opinion on every subject. The next day found us pootling around lush, green, Burguny – lunch in Flavigny (where  Chocolat was filmed) and then a stroll around the exquisite Abbaye de Fontenay, one of the few abbeys that survived the all-demolishing Revolution.
Our little publishing company has come of age, and to mark its birthday, I have just been in France to visit one of "our" first hotels and three of our original Special Places B&Bs, travelling on Eurostar. How things have changed.
The hotel is in Troyes, a miraculously preserved medieval city whose houses are still made of great timber beams, and whose mayor has cleaned and revitalised the place in a very French way. The hotel, since we first met it, has been rebuilt and restored by the Compagnons du Devoir, a uniquely French institution that takes young people and gives them hope and work by training them, deeply, in old and almost forgotten skills – such as oak-carpentry. It was moving and impressive (and seductively comfortable). We had a memorable 24 hours in Troyes, and will return to be re-inspired by the mighty cathedral.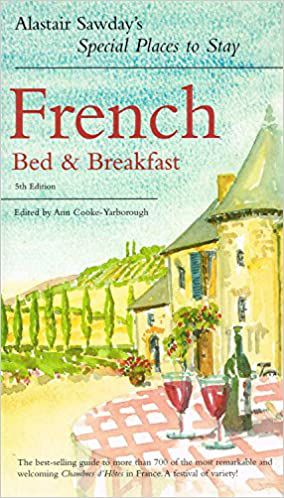 Back in 1994, it was not easy to meet the French at home. Spontaneous "come-in-for-a-drink" invitations were unusual. Bed and breakfast as a concept was barely off the starting blocks, so our first book was a shot in the dark. Now, though, there are more than 700 B&Bs with us, and we think they are all special. So there has been a minor social revolution in France, with B&Bs opening everywhere. The French have flung open their doors.
I never fail to be delighted when hearing that British travellers are the easiest visitors, the most open-minded and the least demanding. I have heard it so often that I now believe it. Soisick, in Burgundy, is adamant about it, as are Christine and Philippe in their grand and isolated farmhouse in Boulancourt, east of Troyes in the Haute-Marne. Farming is tough (isn't it always?); Philippe farms 50 acres without a soul to help him and depends on massive machinery and good luck. It is Christine who provides the extra margin, with her limitless kindness and hospitality to a constant stream of British travellers. The area isn't France's most luscious, but people come because they love the deep silence, the rural honesty and the rare pleasure of being made to feel utterly welcome. It is also very comfortable. I was going to write that comfort is the biggest obvious change over the years, but occasional discomforts on our most recent trip mattered not a jot to us. We longed for our own pillows, but we still had a great time.
Reading the 1994 description of our third B&B, the gentle Villa Les Rose, run by Madame Christaens, near Verdun in north-eastern France, I am reminded how expectations have changed: "beds are excellent and bathrooms are being renovated". French beds in those days usually sagged, and English travellers would use the traditional long bolster (still going strong) to protect each other from violent nocturnal contact. Bathrooms were unpredictable, often alarming. Now they are magnificent, almost always – though I confess to enjoying old-fashioned bathrooms, perhaps with a bidet-on-wheels and a screen to separate the bath from the bed. They are now a rarity. And the France of Billy Wilder – "a country where the money falls apart and you cannot tear the toilet paper" – is now just a legend. Madame Christaens is going strong, now widowed but devoted to the company her visitors bring – especially the British, who make up 70 per cent of her guests.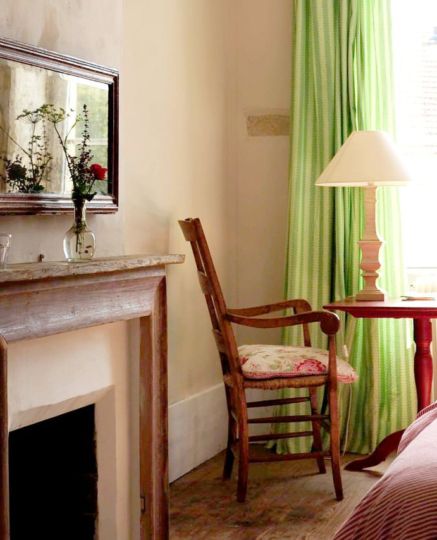 In 18 years, France has become more prosperous, more European – and more stressed. The computer age has allowed the stresses of urban life to penetrate the remotest corners of the countryside. The growth of international travel means that B&Bs have to work harder to compete with those who are slicker and better-resourced – and to hang on to their short-haul guests.
But our owners continue to produce and cook their own food, make their jams and breads, do their own thing. And still the British keep coming, bless them, and our French owners love them for it.
Alastair Sawday has chosen 25 of his favourite places from the past quarter-century. Some weren't even built when Sawday's was starting out in 1994. Others have been with us from the very beginning.
More inspiration…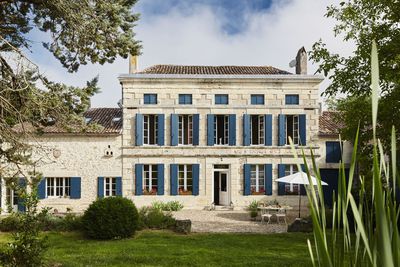 Sawday's at home: in France
In our third Sawday's at home instalment, we bring a little bit of France into your home. Find delicious recipes from our owners, plus cookery courses, wine tasting lessons and virtual tours.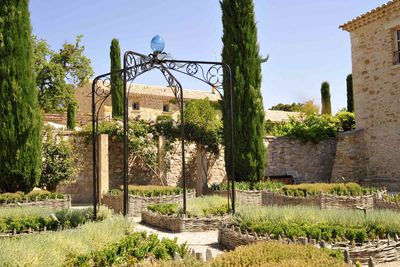 Get inspired by these beautiful French gardens
France has some of the most impressive gardens in Europe, and they have long inspired the country's best artists and writers. We round up what you can find in some of our favourite gardens in our French collection.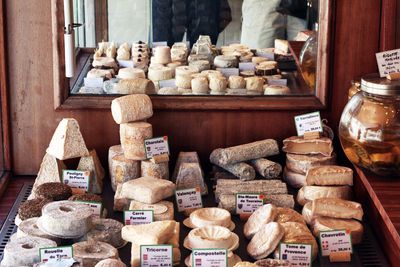 The ultimate cheese pairing guide
Melanie and Hywel love serving delicious local cheese and wine to guests at their Loire manor. They've kindly shared their knowledge and put together a guide to pairing cheeses at home.