From the moment you set foot on it, there's no doubting why Skye is one of the UK's most popular destinations.
The sea surges in and out of craggy peaks and everything is bathed in a warm light that feels otherworldly. It's a landscape that's inspired artists and drawn travellers for centuries. That famed beauty is the reason that Skye, or at least parts of it, can get a little crowded in peak season. For the best experience, we recommend visiting in early spring or autumn, and following the handy tips left by the owners of our holiday cottages to a slightly quieter, more leisurely Skye. 
Recommended places to stay on the Isle of Skye
Why book with Sawday's?
We personally inspect every place we work with, making sure that it looks and, more importantly, feels like somewhere you'll love. We want to see an owner that loves where they live and helps you find your way to the best their areas has to offer, while pouring their personality into the place you're staying. If that's not what we find when we inspect, we keep looking until we do. 
Stories from the Isle of Skye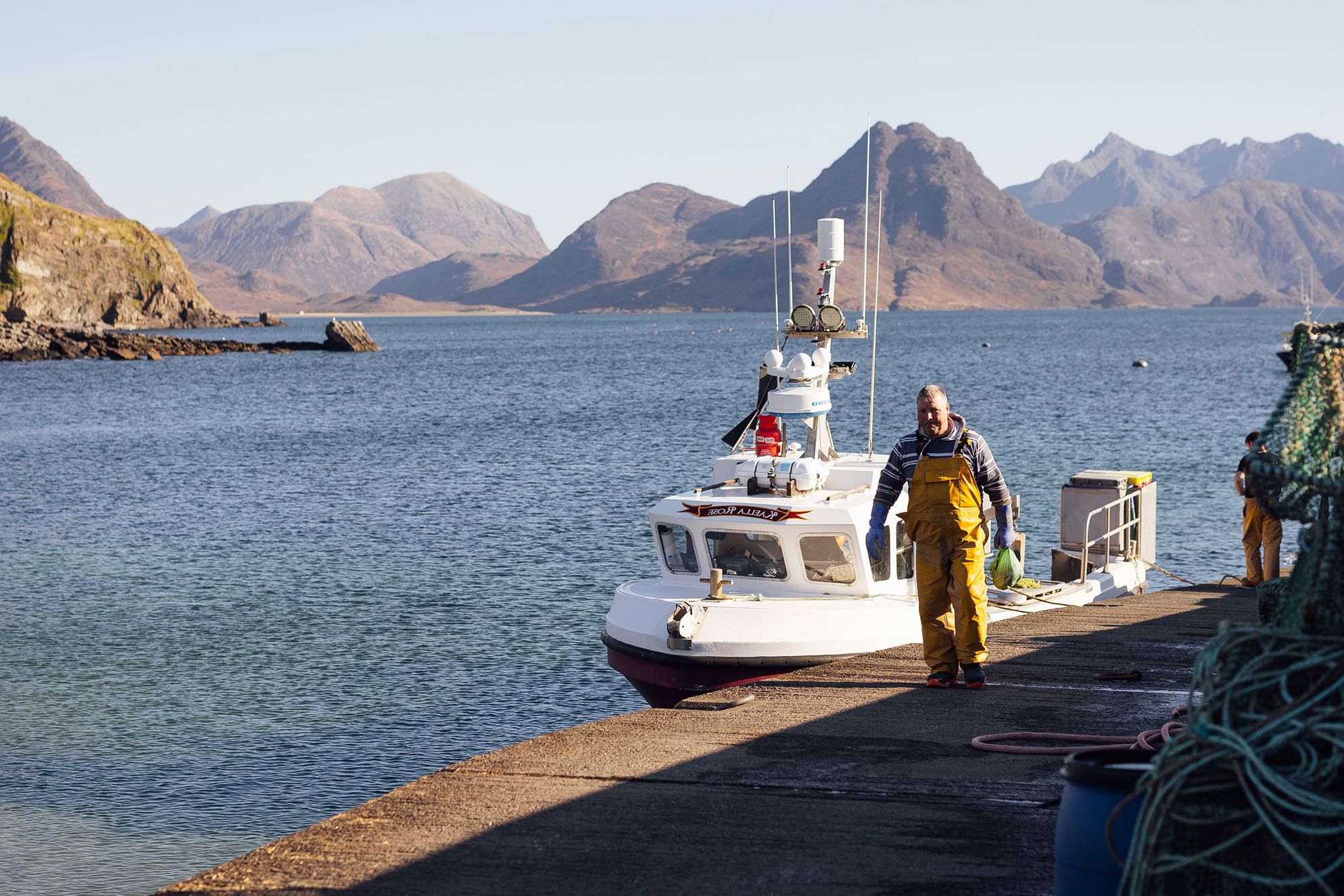 Slow guide to the Isle of Skye
We went to Skye in anticipation of discovering wildly beautiful landscapes, exceptional food, and fantastic wildlife, but we also went with a question to answer. Was tourism good for the island?
Eight great ways to taste the Isle of Skye
In among the constellation of glittering award-winners that the island is home to, we found everything from independent coffee shops to East London cafes and a fabulous combination of history and creativity at Skye's oldest pub.
Wildlife spotting trips on the Isle of Skye
Wildlife is all around you on Skye; here are a few ways to get a full and filling experience of Skye's wildlife, centred around a sailing trip we took on our most recent visit to Skye.
Our

self

–

catering

places

on Skye

 
We've got a pretty varied collection of places to stay on Skye, from grand old houses to Scandi-inspired palaces of modern design. At some, you'll find owners whipping up the finest treacle bread, at others you'll not see a soul, but be left alone with Skye's fantastic landscape. We've visited them all and made sure they'll be as inspiring and relaxing as a stay on Skye should be. 
How can I travel responsibly to Skye?

 
Skye struggles with overtourism in a very particular way. Cruise ships arrive in the main harbour at Portree and unload huge waves of visitors who tend to stay for a couple of days but don't venture beyond the main hotspots. They might also eat on board ship and therefore not support local pubs and restaurants. So firstly, don't take a cruise! But also, try and explore as much as you can, to the extremities of the island, down the backstreets of Portree and even in time – visiting off peak to soften the boom and bust of tourism. 
Who are

Sawday's

anyway?

 
We're a company of wanderers and explorers who think travel should be about more than box ticking and big hotels. We look for independently owned places across the UK, France, Italy, Spain and Portugal, where you'll have a holiday experience that warms your soul with its personality, character and sense of place. We've been finding, inspecting and supporting those special places to stay for over 25 years, so we know a great place when we see one.  
What

should I

do

o

n

Skye

?

 
The owners of our places are full of tips on where to go and what to do, so make sure you check the Neighbourhood section of their place pages and get in touch after you've booked for help with an itinerary. We can give you a start though! Skye is fabulous for walking, and we thoroughly recommend routes around the south coast near Elgol, although the Cuillin mountains offer a good mix of challenging heights and scenic circumnavigation too. Aside from that, boat trips and wildlife abound and you'll be hard pressed not to enjoy some superb seafood, whether it's from a hilltop hut or a Michelin-starred restaurant.